Hooked on BAND A

BAND A: taking you back to pop with a new, innovative touch -- they will have you hooked
Recently, I discovered and have taken a liking to the band called as BAND A and therefore would like to talk a bit about them.



▲From their latest album: "Hajimaru" Song: "Nanakuma-sen"



BAND A consists of four members (both male and female) and started out in Fukuoka city. As of the year 2012 they have made their way to Tokyo and are still active.

There are three reasons as to why I've taken such a liking to BAND A:

1. The melody. They've got a pop vibe and are fun to listen to!
2. The innovative musical composition. No matter how many times I listen to the same song I feel far from getting tired of their sound. In fact, the more I listen, the more I start to love it!
3. Its addictive. The music gets stuck in your head and you can hear it even when you're not listening, only serving to make it all the more potent.

The latest album: "Hajimaru" Playlist
1. Nanakuma-sen
2. Para-para Manga
3. Birthday!!!
4. Tokyo 8 Beat
5. Oshite Mageru (To push and bend)
6. Ere-gita (Electric guitar)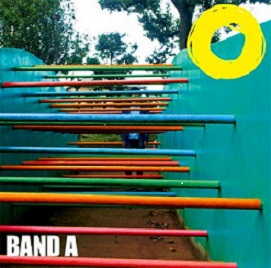 ▲Their latest album: "Hajimaru"
On my way to work on the train, I often listen to their albums. I get really into it and sometimes have to stop myself from almost singing aloud. Sometimes I will hum along, though. Lol.

I'm now listening to their latest album: "Hajimaru" and all 6 songs are amazing. Especially the songs: "Namakuma-sen" and "Tokyo 8 Beat," however, convince you of the band's talent and show how addictive this band can be (in a good way, of course)!Additionally, the song: "Oshite Mageru," whilst having an entirely different beat to the rest is also fabulous!

I would recommend listening to all of these songs, so if you have the chance please try listening to it at least once! I guarantee you won't be able to get the melody out of your head!

Editorial Dep't. --Kaneko
Link
PRESENTS
All the info. on asianbeat's present campaign!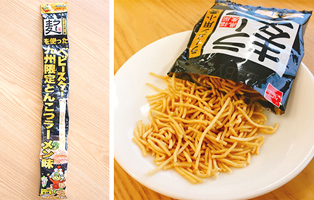 * Win a packet of "Ramugi Baby-Star (Kyushu limited edition tonkotsu ramen flavor)"!
[Details] Click
HERE
!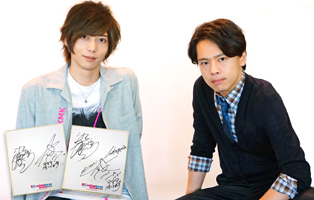 *Win a card signed by Akinori Nakagawa & Toshiyuki Someya!
[Details] Click
HERE
!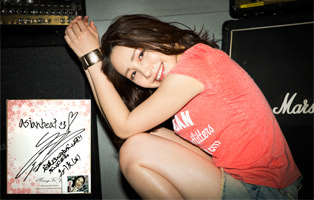 * Win a card and a cheki (photo) autographed by You Kikkawa!
[Details] Click
HERE
!