Limited Edition "Puella Magi Madoka Magica" Walkmans on Sale(1/5)

Limited Edition "Puella Magi Madoka Magica" Walkmans on Sale
Sony Marketing (Japan) Inc. have produced a limited edition F-series Walkman in collaboration with the anime "Puella Magi Madoka Magica", that will go on sale through the Sony Store.
[Related Article:
"Puella Magi Madoka Magica" vending machines are now in Tokyo, Osaka and Fukuoka.
]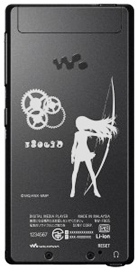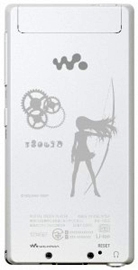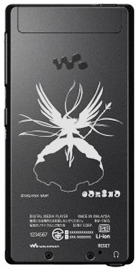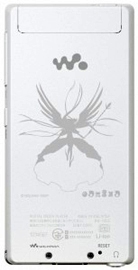 If you click the image, you will be able to see the larger picture.
The models in question are the NW-F805/B (16GB, black) and the NW-F805/W (16GB, white), both powered by Android. The price will be 19,800 Yen and the release is scheduled for the end of October.
These soon to be available anniversary models are being produced to commemorate the release of the "Puella Magi Madoka Magica" feature film "Rebellion" (due to be released on October 26th). The Walkman features an original character design on the reverse along with wallpapers and a song from the movie soundtrack pre-loaded.
Sony Store
http://store.sony.jp/Special/Audio/Walkman/Madokamagica/2013/index.html
마법소녀 마도카☆마기카,소니 워크맨,워크맨 한정판,NW-F805,sony walkman
Related Articles to "Puella Magi Madoka Magica"