2014 Fukuoka Motor Show to take place January 24th-27th!

How to enjoy cars coming from the pop culture scene
Nowadays, the news and articles on the internet mention we see a growing pattern in younger generations who are are opting out of using cars. Not only this but these same youngsters are starting to avoid eating out, are no longer watching TV. Many are refusing traditional foods and ways of eating such as sashimi and wasabi (horse radish) or oden with mustard.


One may wonder if the situation is a serious as stated...but even if it is, we will introduce you to an event so wonderful even the youth avoiding cars cannot resist coming down for a look!

Held once every two years, the Fukuoka Motor Show 2014 will be the fourth time this event has made it to this corner of Japan, this time under the name, "Power of Automobiles, Power for the Future." For four days this major motor event will take place at three different venues in Hakata-ku's Marine Messe Fukuoka, the Fukuoka Kokusai (International) Center, and the Fukuoka International Congress Center.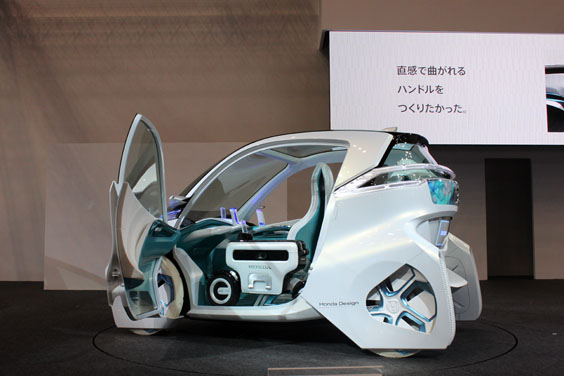 The micro-commuter, a concept by HONDA that was previously on display for the Fukuoka Motor Show 2012
This is an invaluable experience where you can take a look at the next generation of cars. Even those who have absolutely no interest in cars or motorbikes will undoubtedly be impressed. The corresponding event held in 2012 was a record-breaker with an attendance of over 145,000 people.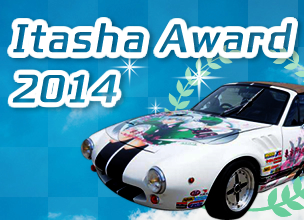 In celebration of such a big event, asianbeat has decided to collaborate with this motor show to bring you the "Itasha Award 2014."

Having made several appearances on asianbeat and garnering attention from all over the world, we are inviting those from all over Asia with "Itasha" to enter. Photos submitted to us of your "Itasha" will be on display at the Fukuoka Motor Show 2014. The most popular "Itasha" will win a prize. For more details please take a look at the link below.↓↓

Fukuoka Motor Show 2014 - Power of Automobiles, Power for the Future -
Event Goal/Theme
The show aims to provide opportunities to experience the splendor and fun of automobiles for all people, not only automobile fans but also children, women and families. We would like to convey the idea that automobiles carry for us the power to create abundant lifestyles and the future of Northern Kyushu as one of the world major centers of production.
Opening dates and times
Dates: January 24th (Friday) - 27th (Sunday), 2014; Hours: 9:30-18:00
*Please note that the event will finish at 17:00 on the 27th
Venue(s)
Marine Messe Fukuoka, Fukuoka Kokusai (International) Center, & the Fukuoka International Congress Center
Entrance Fees
Adult: 1,300 yen (in advance: 1,100 yen); High School Students: 800 yen (in advance: 81 yen); Junior High School and under: Free
The Official Home Page:
Fukuoka Motor Show 2014

Click HERE for Related Articles