Pizza World & M(1/2)
Neighborhood Napoli Pizza
Fukuoka boasts an impressive and ever-growing selection of Italian restaurants, the variety of which seems endless. Located a good 15-minute walk south of Yakuin Nishitetsu Station in Shirogane a business and residential area known is a little gem known as Pizza World & M. The owner and chef Shintaro Ishii has over ten years of experience baking Napoli pizza in wood-burning ovens, including several months in Italy. Two years ago he opened Pizza World & M with the mission of serving affordable yet high-quality and of course delicious Italian food. He hopes Japanese people will come to enjoy his hand-made Napoli pizzas as they enjoy Japanese "comfort foods" such as okonomiyaki.

The two-story restaurant has been creatively furnished using mostly used or recycled materials. Just this month they opened a semi-outdoor section for smokers. The setting and prices might be casual, but their dedication and determination to serve you fabulously fresh and tasty dishes is not to be underestimated. The menu lists traditional Napoli pizzas including Margherita, Marinara, Calzone, and Quattro Formaggi, but for Ishii's originals read the blackboard above the counter. Picking just one from the list is difficult so we suggest you order two and bring a friend to share with! But before ordering one make sure to try one of the appetizers such as the Appetizer & Salad Plate pictured here (two person portion) which includes not only a fresh salad but a mini casserole and freshly baked bread. The sliced prosciutto salad is another highlight on the menu.

They have a solid wine list of carefully selected bottles ideally matched to their menu, as well as Champagne and even Ishii's favorite Italian beer Peroni. House wines from Italy and South Africa will set you back just ¥600 per glass and are poured generously. Heineken is the beer on tap and offered in 330ml glasses or as full pints. Interestingly the tea here is Sanpin from Okinawa and also matches the cuisine well. The desserts are all hand made and are highly recommended whether you have room left in your stomach or not! Pictured here is the chilled Catarana which, with an espresso or cappuccino, is a perfect end to the meal. They even bake their own biscotti which you can purchase as an omiyage (souvenir), five for just ¥100.

PRESENTS
All the info. on asianbeat's present campaign!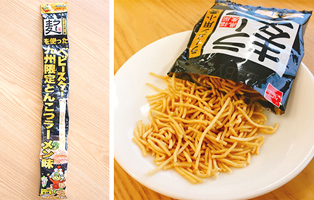 * Win a packet of "Ramugi Baby-Star (Kyushu limited edition tonkotsu ramen flavor)"!
[Details] Click
HERE
!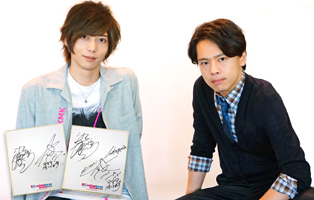 *Win a card signed by Akinori Nakagawa & Toshiyuki Someya!
[Details] Click
HERE
!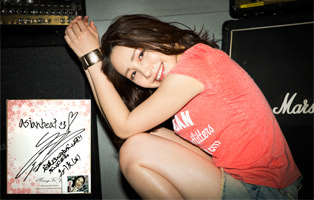 * Win a card and a cheki (photo) autographed by You Kikkawa!
[Details] Click
HERE
!