Yanagibashi Shokudo (Sashimi)(1/2)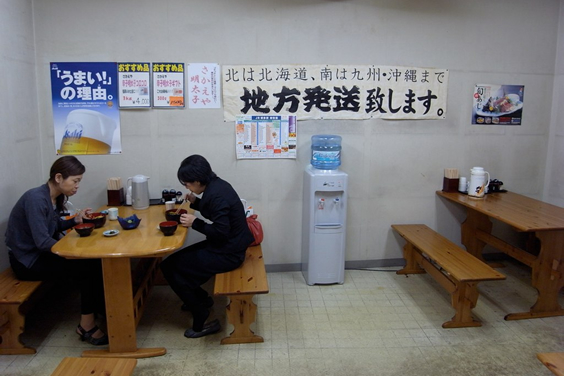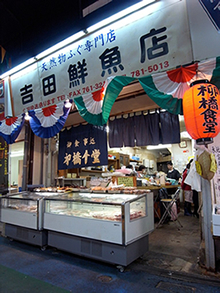 Often warmly referred to as "Fukuoka's Kitchen", the Yanagibashi Fresh Food Market is one of the Fukuoka's most colorful and fascinating places for foreigners to visit.
Famous for its dozens of butchers and fresh fish and vegetable shops, it's where many of Fukuoka's top chefs can be found shopping for their kitchens' supplies. But while you're browsing the produce make sure you don't overlook Yoshida's Fish Shop, just over half-way down the main lane. At first glance it might resemble its neighbor vendors, but look closer. Here in the heart of the market a fabulously fresh lunch can be found.
The right-hand side of the shop's wall is plastered with hand-drawn menus; sashimi, deep-fried seafood, and sashimi donburi, including a decadently large portion of uni, layered on a bed of warm rice - it truly is deluxe! A dish of pickles and a bowl of miso soup is included (with fresh fish, of course!). The saba-goma don (horse mackerel sashimi with sesame sauce bowl) is also highly recommended, a well-known local dish popular in Fukuoka.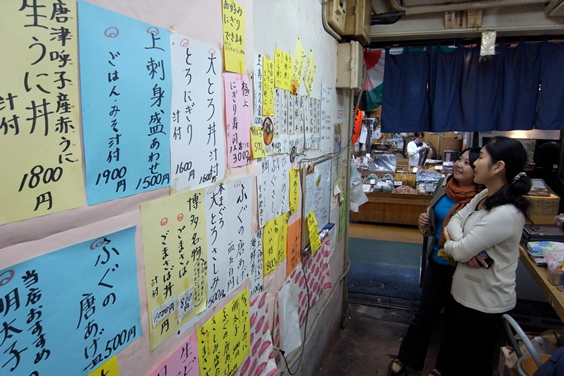 During the weekdays most of the clientele are from nearby offices, but on Saturdays tourists and locals alike fill the place up. Even just a stroll through the market is highly recommended, but if you can nip in here for lunch too, the experience will be all that more memorable.
PRESENTS
All the info. on asianbeat's present campaign!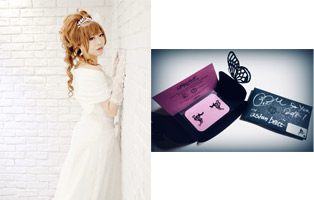 * Win paper eyelashes! The package is signed by Milktee-nu Tiara!
[Details] Click
HERE
!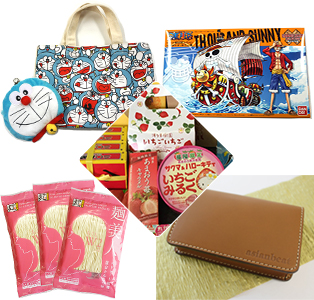 * Reader Survey: We're giving away great prizes to SIX lucky people!
[Details] Click
HERE
!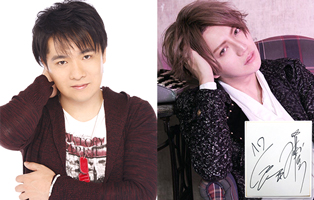 * Win a card signed by Takahiro Mizushima & A9 Shou!
[Details] Click
HERE
!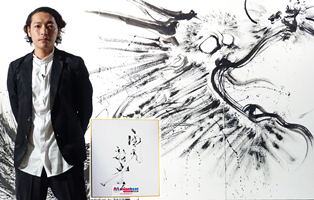 * Win a card signed by sumi-e artist Yu-ki Nishimoto!
[Details] Click
HERE
!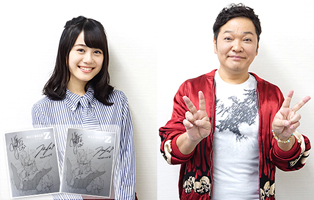 * Win a "Theatrical Version: MAZINGER Z / INFINITY" press sheet signed by Kappei Yamaguchi and Miku Ito!
[Details] Click
HERE
!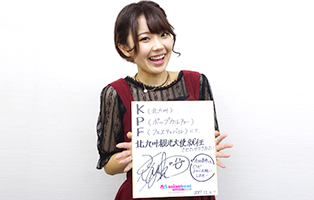 * Win a card signed by Yuuki Takada!
[Details] Click
HERE
!