Wappa Teishokudo (Japanese style restaurant)(1/2)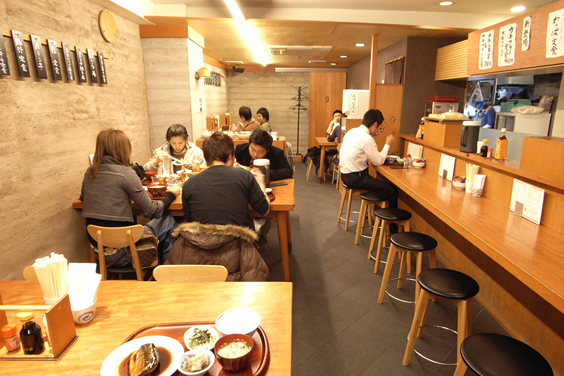 Shokudo, or restaurants specializing in Japanese set meals, are not uncommon these days, but Wappo Teishhokudo on Kego-hondori stands out when compared to this widening field. A sister shop to the high-end washokuya, Tanakada in Hirao, Wappa's interior is more stylish than other similarly priced diners, making it accessible for women dining alone to sit comfortably at the counter.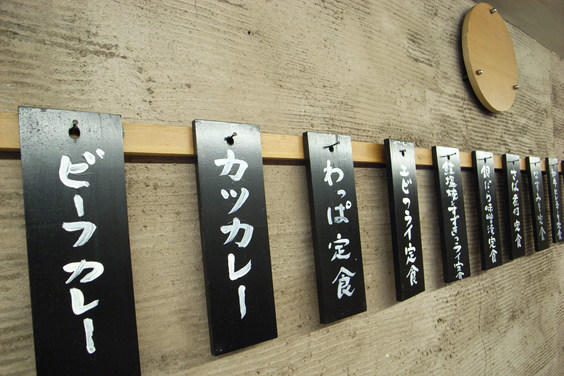 Approximately twenty varieties of teishoku (set meals) are offered from lunchtime until closing at 22:30. Pictured here is the Saba Nitsuke Teishoku (horse mackerel, chilled tofu, kobachi, and miso soup) for ¥790.