That's why I always love you Fukuoka by Zcongklod Bangyikhan #05 Sasaguri – Walk the Historic Temples, Unwind in the Calming Forests(1/4)

#05 Sasaguri – Walk the Historic Temples, Unwind in the Calming Forests
Sasaguri is a small town a short distance from Fukuoka city boasting two attractions. The first is its lush forests; the second is its historically famous temples, hidden away in mountains, forests and the regions' rich natural surrounds – a popular pilgrimage trail for many people throughout the year.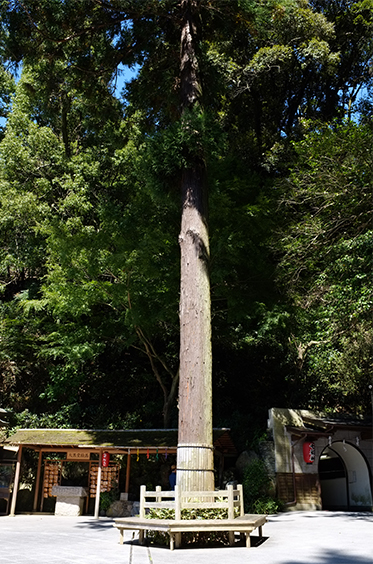 Nanzoin Temple
Nanzoin Temple is Sasaguri's leading tourist attraction. A large temple surrounded by nature, Nanzoin is located in the mountains, girded by a bevy of magnificent, old trees. Around the grounds you can find a cave, a mountain stream and a waterfall, so a trip to this temple is every bit the study in nature as well.
There are three famous features to this temple. The first is the fact that it makes up one of the spots on the
Nippon-sandai Shin-Shikoku Reijo
(Japan's Three Great New-Shikoku Holy Sites). The pilgrimage course centers around the town of Sasaguri itself, and people of all ages can be seen making the trip to each of the 88 sacred sites on the list. Nanzoin is the head temple in the pilgrimage. For first-timers to the course, you can pick up information from the Sasaguri Tourism Association info center.
Walking towards the temple from the nearest station, you will soon come across a bridge that has been fitted out with a metallophone along the hand railing. Crossing a bridge has never sounded so good.
On the way to Nanzoin Temple you can see people on the pilgrimage walking around dressed in white and various shops selling essential items for the journey like
zori
(Japanese sandals), walking sticks, umbrellas and clothing.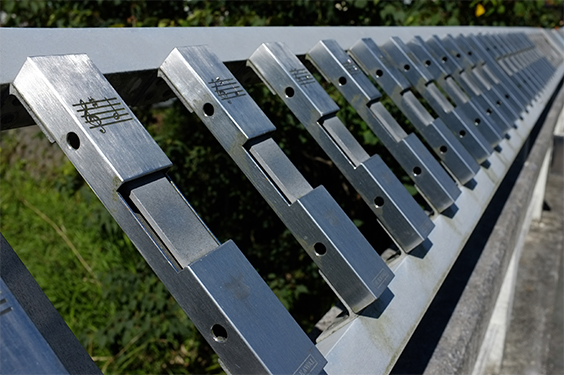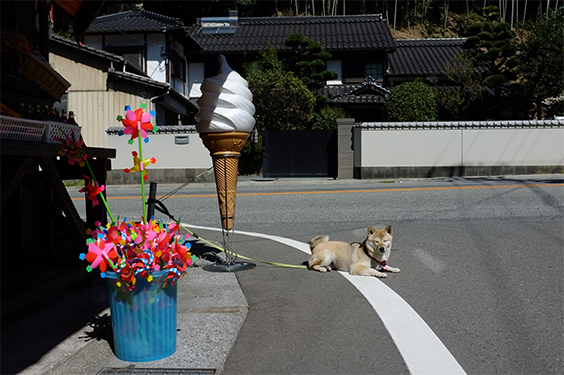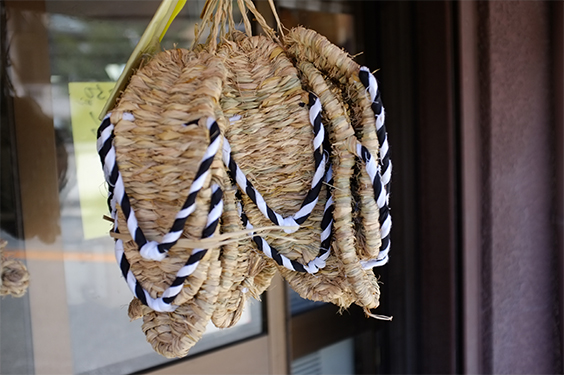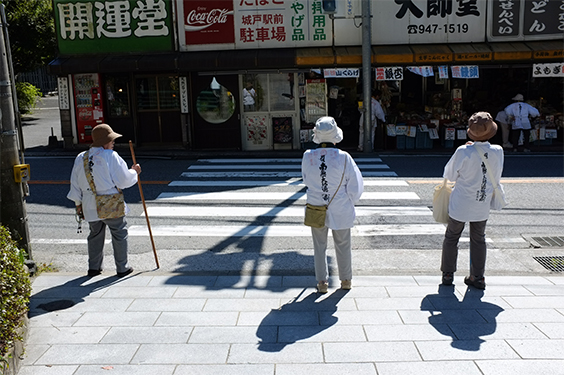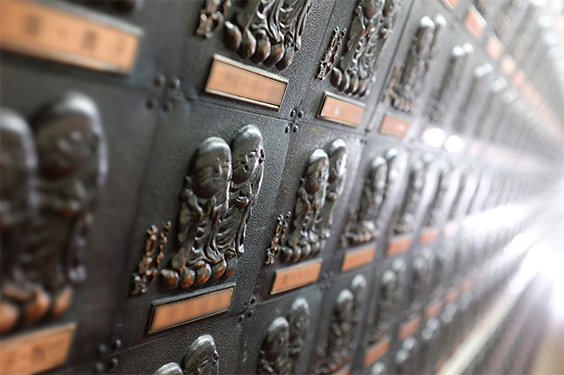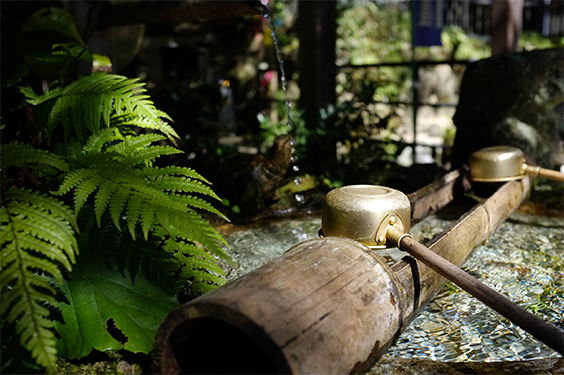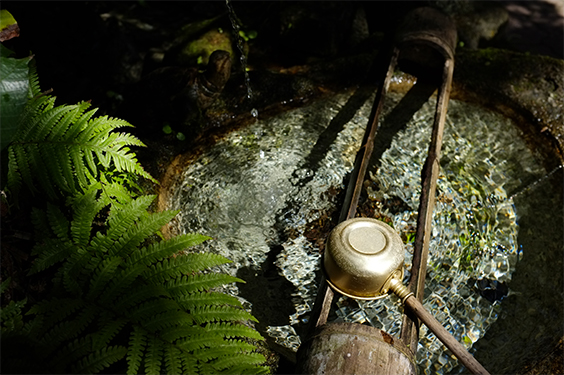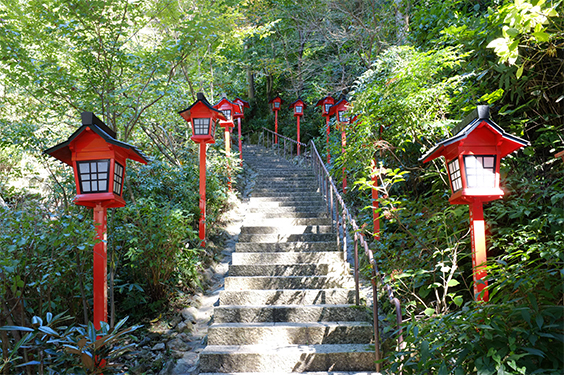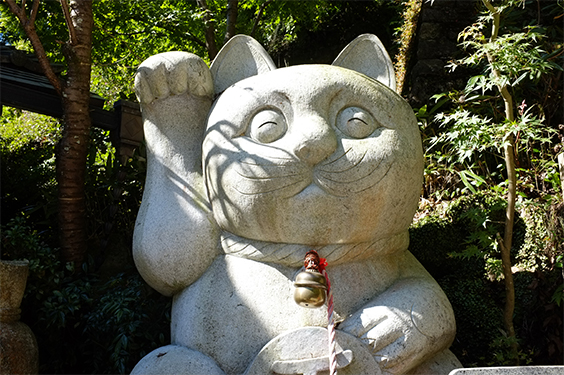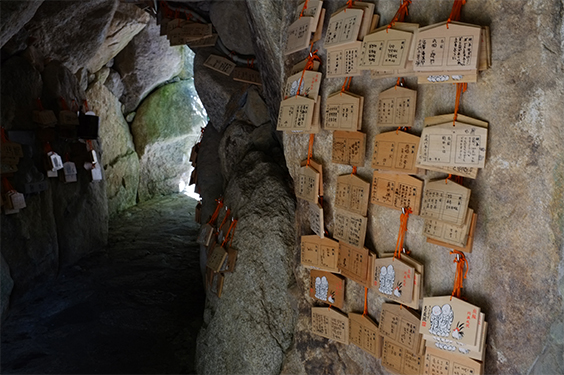 As I enter the temple grounds, a number of things stand out. At the entrance to the temple is a font for cleansing your feet and mouth, a collection of hanging
ema
(wooden wishing plaques), and a staircase lined with vermillion-lacquered lanterns on each side. At the top of the 108 steps there is a rock and object of worship believed to contain the spirit of a deity.
At the center of the temple is a single large tree. Bark has been stripped from around its trunk and an image of a god carved into the side. The bark was stripped when it was once felled by lightning. Japanese believe that gods reside within trees that are struck by lightning. This is also the reason why Raijin, the god of thunder, has been carved into its side. Bark is placed over the trunk to help the tree regenerate, and as such, bark has now started to grow over the carving. Striking a tree with lightning is the work of the gods, and once bark has completed covered the carving once more, a god will then become fully concealed within.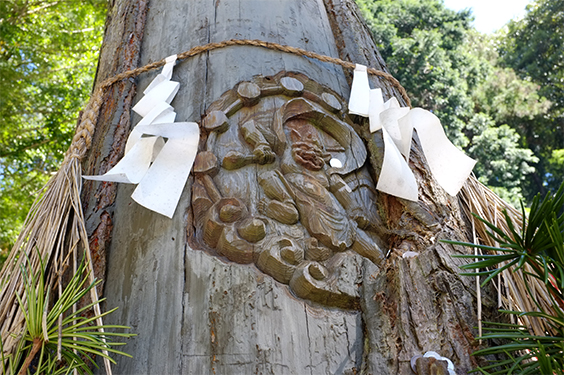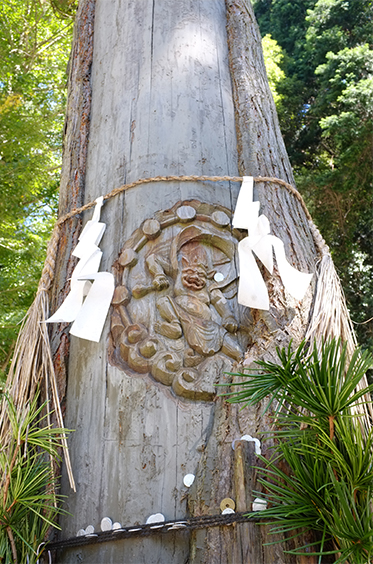 According to legend, the area was once home to a great many poor, sick and starving people. One day, a Buddhist priestess who passed through the region, prayed beneath the waterfall and everything improved. That's how it came to be a sacred place for its inhabitants and a place of worship thereafter. Inside the cave, there is an image of a dragon that sits above the naturally flowing waters and some people come here to drink from the water of the great Ryujin dragon god, believing it to have healing properties.
Nanzoin Temple was originally located on Mount Koya, in Wakayama prefecture, but in 1886 anti-Buddhist authorities threatened to destroy it. Public outcry ensued and the temple was moved to Sasaguri in Fukuoka prefecture in 1899.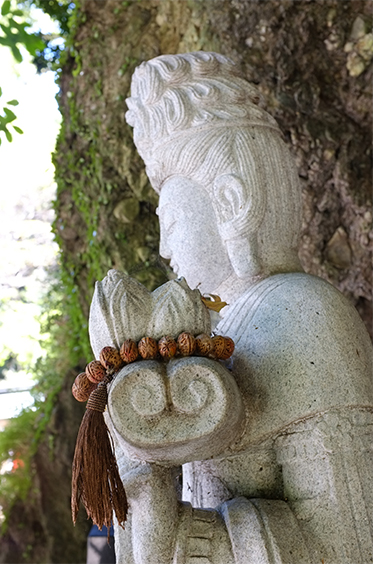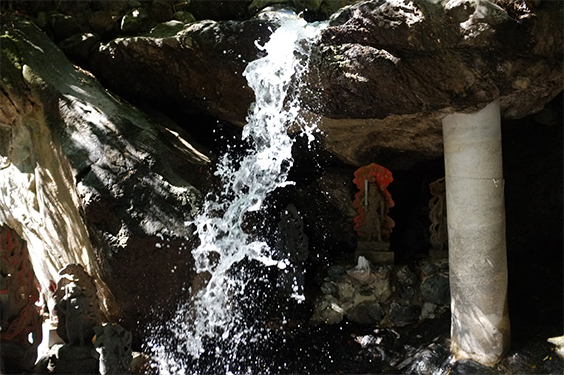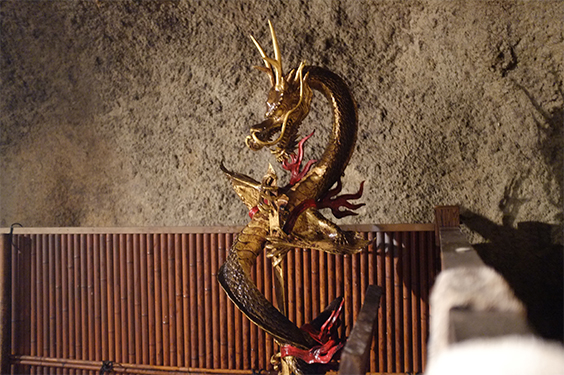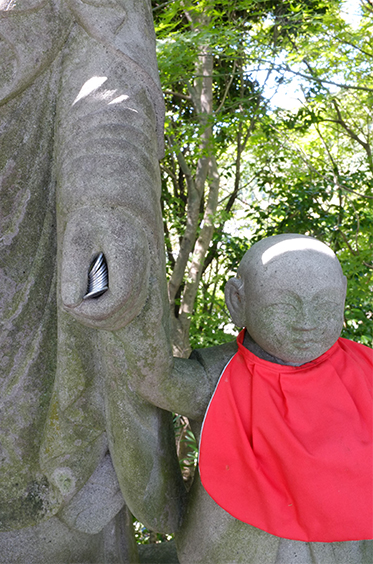 The second famous feature to this temple is the 300-tonne (roughly the same weight as a jumbo jet), 41meter, bronze reclining Buddha statue, or
Nehanzo
. It was completed in 1995 and is the biggest bronze statue of its kind in the world. 2015 marked its 20-year anniversary and so I was lucky enough to get to see behind the Buddha, which was open to the public especially for this occasion.
The third famous feature of this temple is its association with financial luck. It is said that the chief priest, thinking about creating a Buddhist statue, went to Thailand to inspect the statues there, and while there, was told by a Thai fortune teller, "I can see gold raining down from above you." After returning to Japan, he safely completed the reclining Buddha statue and then struck it rich by winning the lottery. And so now, many visitors to Nanzoin come to pray for financial luck and lottery windfalls, the deputy priest informs me.
If you which to pray inside the reclining Buddha, you can do that, too. Pay 500 Yen at the entrance, light a stick of incense and pray for yourself or your family as you like.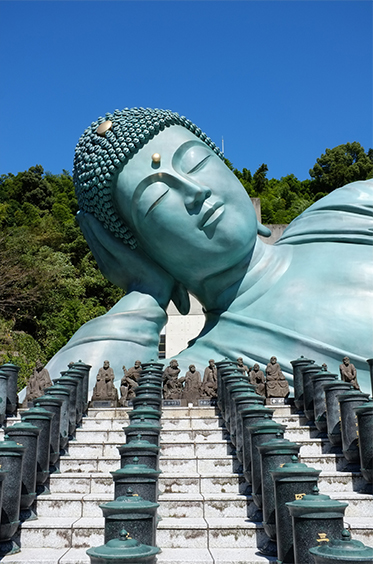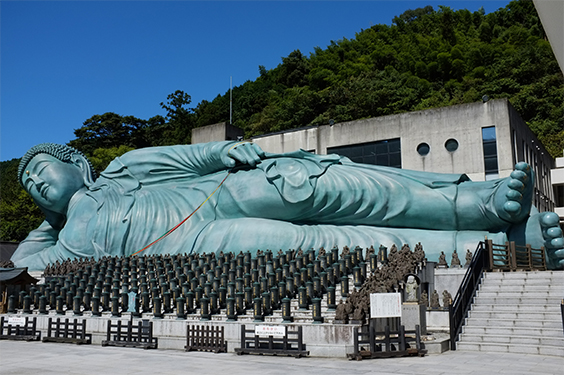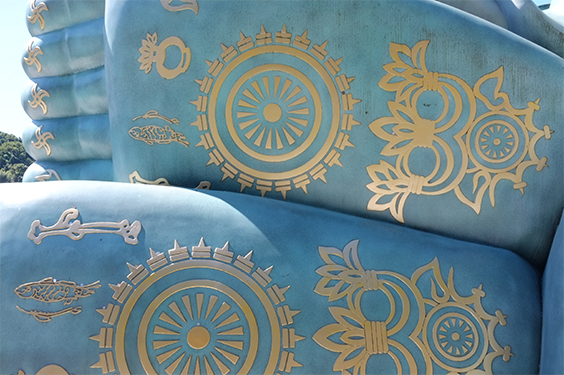 Nanzoin Temple (南蔵院)
Address: 1035 Sasaguri, Sasaguri-machi, Kasuya-gun, Fukuoka-ken
Access: Alight at Kido-Nanzoin-mae Station, JR Kyushu. 3 minute walk to your destination.
PRESENTS
All the info. on asianbeat's present campaign!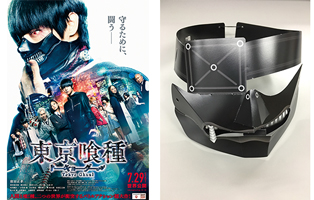 * Win a live action film "Tokyo Ghoul" Kaneki-style paper masks!
[Details] Click
HERE
!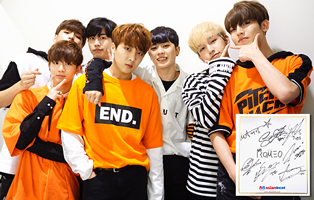 * Win a card signed by ROMEO!
[Details] Click
HERE
!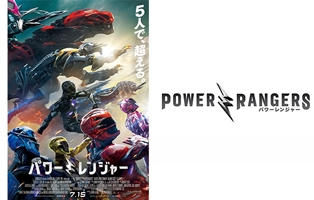 * [Tickets to be won!] Kyushu premier of "POWER RANGERS" in Fukuoka!
[Details] Click
HERE
!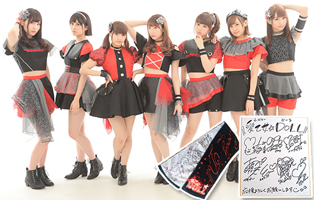 * Win a card and towel signed by 愛乙女☆DOLL (LOVELY DOLL)!
[Details] Click
HERE
!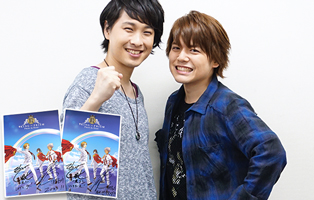 * Win a signed "KING OF PRISM -PRIDE the HERO-" press sheet by Junta Terashima and Yuma Uchida!
[Details] Click
HERE
!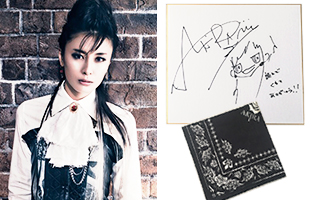 * Win a card signed by AKIRA and a bandana!
[Details] Click
HERE
!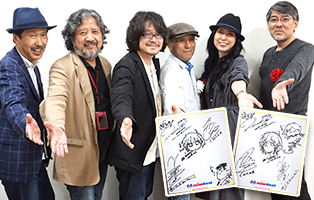 * Win a card signed by Tochi Ueyama, Suu Minazuki, Takahiro Seguchi, Haruhiko Mikimoto, Reine Hibiki!
[Details] Click
HERE
!