TAKAHASHI RUMIKO EXHIBITION It's a Rumic World
Takahashi Rumiko is a manga artist who has been loved by all generations throughout the world. On display!
Takahashi Rumiko is an artist who has created a number of hit manga including Urusei Yatsyura and Inu Yasha.
Her manga, popular with all generations, feature many intriguing sidekicks and lead characters with quaint personalities. Her stories are high-pace and draw a smile as well as a tear from her fans throughout the world.
An exhibition of her original artwork is being held at the
Kitakyushu Municipal Museum of Art
, Riverwalk Gallery, on the 5th floor of the Riverwalk Building in Kitakyushu City Fukuoka Prefecture.
This exhibition features the first appearance of 150 items including rare colour illustrations from her four mega-hit manga
Urusei Yatsura, Maison Ikkoku, Ranma ½
and
Inu Yasha
.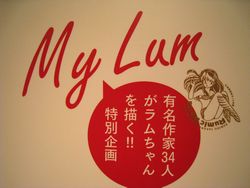 A special attraction at this exhibition are illustrations of the everlasting favourite character from the manga Urusei Yatsura "Lum" in the "My Lum Corner", drawn by 34 renown artists such as
Adachi Mitsuru
of
"Touch"
and
Aoyama Gosho
of "
Detective Conan
".
The way that the manga artists express Lum is really cute. It really conveys their individual taste and the much loved character Lum.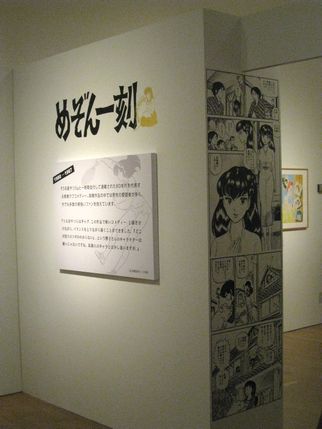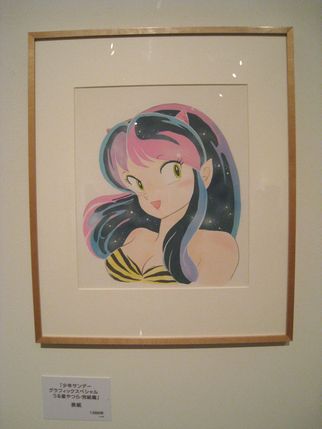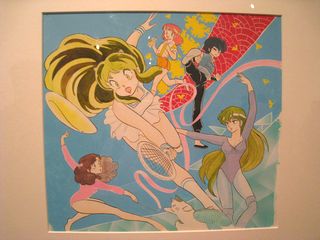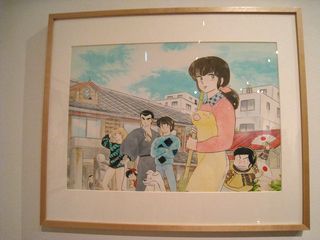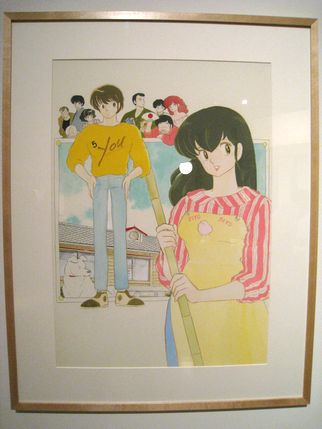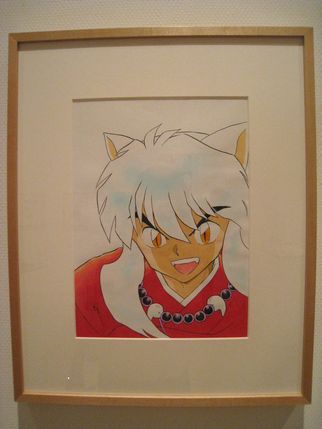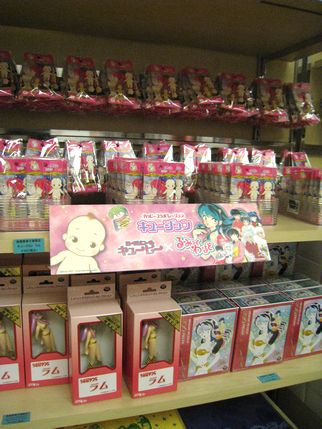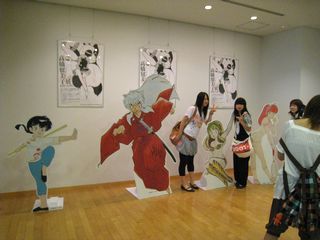 (C)高橋留美子・小学館
Takahashi Rumiko comments on her classics
Urusei Yatsura 1978-1987
A comedy manga and story with an SF factor. In the first edition I re-wrote it seven times.

Meison Ikkoku 1980 – 1987
Urusei Yatsura is a bit of a gag. I made this to be a different type of light comedy – trying to find the balance. I don't dislike the character Kyoko, a character that you just don't know what sets her off. However, she is a bit different to me personally.

Ranma ½ 1987~1996
In contrast to the previous two works I wanted to make one that appeals to primary school kids, so I changed the focus. Since I started Ranma ½ I keep getting letters from young girls.

Inu Yasha 1996 – 2008
My works always had serious characters who eventually go silly – that was the image. I would get letters saying "Why doesn't he go silly".



On August 22 at the opening day of the exhibition at Riverwalk Kitakyushu, a talk show was held featuring Yamaguchi Kappei, a voice actor who has appeared in Inu Yasha and Ranma 1/2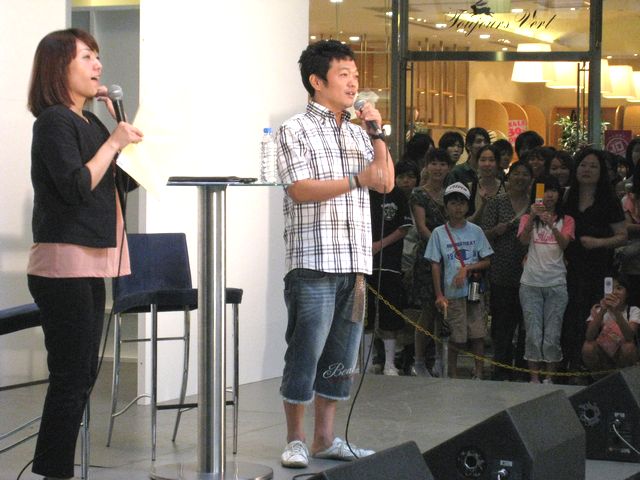 Over 1000 attended the show.

Yamaguchi was born in Fukuoka and it was a lively show.
He left home to become a voice actor at the age of 19, and he said he never would have thought he would come home to such a greeting after such a long time.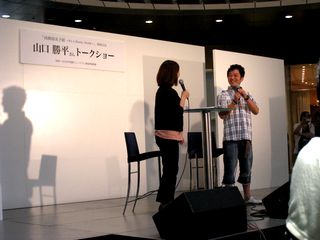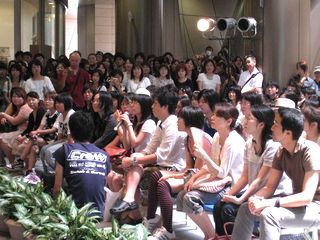 The creator of Galaxy Express 999 Matsumoto Reiji is also one of the many manga artists from Kitakyushu. Kitakyushu City has plans to build a manga Museum.

The Takahashi Rumiko exhibition may lead to bigger things. We look forward to that!

Artist Profile
Takahashi Rumiko

Born in Niigata Prefecture
When a student at Nihon Women's University in 1978 twice won a prize in the Shonen Comic Taisho Awards and made her debut. In 1996 she won the 47th Shogakkan Manga Award for the second time for Inu Yasha. Her major works include Urusei Yatsura, Meison Ikkoku and Ranma ½. Currently publishing Rin-Ne in Shukan Shonen Sunday.

Event details
Takahashi Rumiko Exhibition Kitakyushu
■Venue KITAKYUSHU MUNICIPAL MUSEUM OF ART, RIVERWALK GALLERY
(5F Riverwalk Kitakyushu 1-1-1 Muromachi Kokura Kita Ku Kitakyushu Shi Fukuoka Prefecture)
■Date August 22 to September 20, 2009
■Hours 10:00~20:00 
■Tickets
Adult 1,000yen
High School and University 700yen
Junior High School 500yen
Primary School 300yen

PRESENTS
All the info. on asianbeat's present campaign!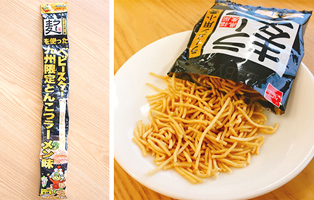 * Win a packet of "Ramugi Baby-Star (Kyushu limited edition tonkotsu ramen flavor)"!
[Details] Click
HERE
!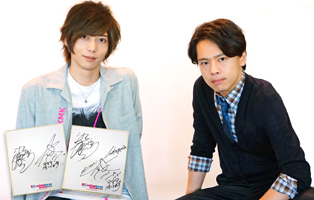 *Win a card signed by Akinori Nakagawa & Toshiyuki Someya!
[Details] Click
HERE
!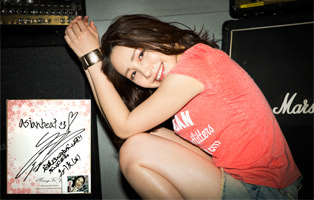 * Win a card and a cheki (photo) autographed by You Kikkawa!
[Details] Click
HERE
!