[Cosplayers Laboratory] - China - #004 Bokkokuro

China's one and only cosplay magazine, "COS TOP," evangelists of the cosplay scene in China, are constantly scouring the country for the nation's most prominent cosplay figures to induct them into the highly exclusive cosplay community they've created, called "TOP Koukou" (TOP High School). In this corner we'll introduce you to the leading members enrolled in China's "TOP Koukou" community.

Cosplayer #004 is Bokkokuro. He describes "fans" as "friends" and his openminded-ness is one of this cosplayer's biggest charms.
Cosplayer #004 - Bokkokuro (勃小黒)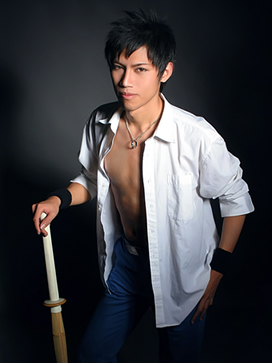 Bokkokuro first began cosplaying in high school. He soon became hooked and before long he was winning cosplay tournamnets one after the after. In 2009 he was selected to be the face of the 5th China International Cartoon and Animation Festival held in Hangzhou, China. Building on his passion for cosplay, he joined a cosplay team at university where he continues to hone his cosplaying skills and has become one of the Chinese cosplay scene's most famous cosplayers. His success is the result of his own efforts and hard work. Take a look at some of his works in the gallery below.
■Profile
・Cos Name: Bokkokuro
・Age: 25 years
・Cosplay History: 9 years
・Current Location: Guangdong Province, China
・Best Cos Character:characters in "Reborn!"
・Cosplay Expenses: three-over- two of income
■blog Weibo  
http://weibo.com/rocket8666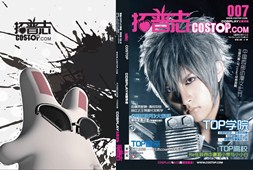 [Cos TOP]
■ Chinese cosplay magazine. On the main page of the site, you can find info on the latest cosplay works in the "COS TOP photo gallery," read about popular cosplayers, their everyday lives and the characters they impersonate in "COS TOP High School," as well as interviews with cosplay groups in "COS TOP Group Interview Exclusive." To further expand the cosplay industry in China, cosplay is presented as a type of style, and as it gradually merges into the everyday lifestyles of the youth in China, it evolves and starts to create whole new fashion trends on its own.
■ TOP Official site
http://www.costop.com/
■ Purchase the magazine
http://shop59224145.taobao.com