[Cosplayers Laboratory] #013 - Taiwan - JiuJi

In the Taiwanese section of our popular segment "Cosplayers Laboratory" we bring you photographs of famous cosplayers! With the Chinese and Japanese already up and running, for the Taiwan edition, we've teamed-up with the dojin and cosplay magazine "Dream Project" to introduce you to some of Taiwan's most prominent cosplayers!
Cosplayer #013 - JiuJi (究極)
Making an appearance in this installment is JiuJi, who participated in the World Cosplay Summit 2014 as a representative of Taiwan! He makes lots of different costumes, all of which are highly regarded and recognized as being top quality within the world of cosplay!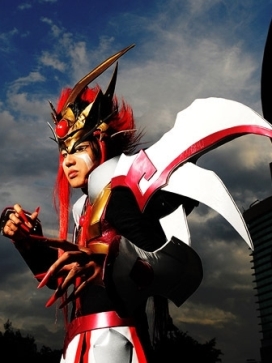 ■Profile
・Cos Name: 究極 (JiuJi)
・Height: With insoles, or without (lol)?
・Weight: Recently I've put on some weight!
・D.O.B.: I wish I could have a birthday 12 times a year!
・Star sign: Sagi-corn (somehwere between Sagittarius and Capricorn)
・Interest: Cosplay, cosplay and cosplay! The transformation process that's involved in cosplay! Transforming, transforming and transforming! Also masks, masks and masks!
・Cosplay History: 12 years
・Current Location: Taiwan
・Best Cos Character: Armor outfits, masks, hentai (weird) costumes
・Cosplay Expenses: These days I make my own outfits, so it doesn't cost so much. Also, I have children, so I need to save for them.
■Link
・
Facebook
・
worldcosplay
[Magazine "DREAM Project"]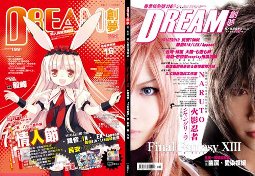 ■ Taiwan's first and longest running dojin and cosplay magazine. "Dream Project" is Taiwan's comprehensive source to all things dojin and cosplay. They feature original works, dojin works, manga and illustrations, as well as introduce authors, provide info on cosplay events and exhibitions, and feature special lecture articles. "Dream Project" is a platform for Taiwan's dojin and cosplay community.
■ TOP Official site
http://dream.ezla.com.tw/
■ Official blog
http://diary.blog.yam.com/ezla
■ Facebook-fanpage 'DREAM Project' 
http://www.facebook.com/DREAMproject.FB
■ Purchase the magazine
http://ebook.ezla.com.tw/index.php