cross fm "Ani-tune ♥ Fukuoka" public recording featuring 種﨑敦美 (Atsumi Tanezaki) & 竹内良太 (Ryota Takeuchi) Talk show(10/13)
"RURULALA" took a liking to the T-shirts that the three guests were wearing. Designed by the artistic hand of the MAHOYOME author Kore Yamazaki, the T-shirts were made especially for the staff and production team on the series. They are so cute!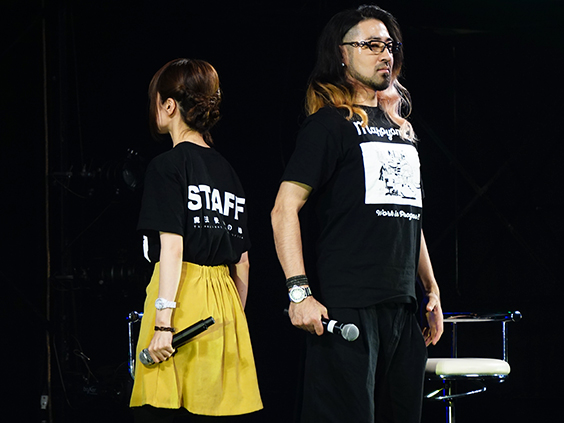 The stars of the event struck a few poses so that the audience could see the design on the front and back of their T-shirts.