cross fm "Ani-tune ♥ Fukuoka" public recording featuring 種﨑敦美 (Atsumi Tanezaki) & 竹内良太 (Ryota Takeuchi) Talk show(4/13)
There was also an appearance from a very special guest, Elias! (Here you can see Takeuchi taking a step to the side of Elias...) [With Takeuchi in place] Elias confessed to the audience, "I am not really good in front of big crowds, but I came here today so that I could help promote "The Ancient Magus' Bride!"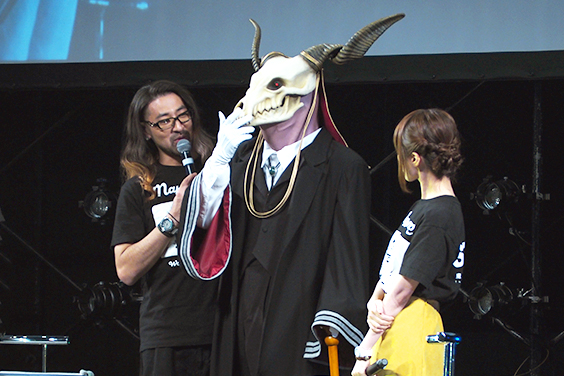 Elias clearly enjoyed Fukuoka cuisine, adding, "I got to try tonkotsu (pork bone) ramen. It was very tasty! I'll ask Silky to make me a bowl someday." Elias later left the venue, concerned that Chise might have been caught by the wizard known as Renfred!