Sunset Live 2009
Sunset Live Fukuoka 2009!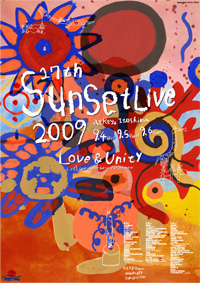 "Sunset Live Fukuoka" is the fes that will reach 17th in this year!
There are many people who can't wait till summer, at this distance Sunset Live grew up very popular fes not only Fukuoka but also whole country.
We listen to pleasant music with beautiful nature.We can be a part of feeling of release and sense of unity again that you can't feel it in others.
I really want many people to feel and know environment of Itoshima. That's Sunset Live wish"
From the first Sunset Live started because they wanted know Itoshima island's beautiful ocean and beauties of nature.
The origin of this Sunset Live is from cage "SUNSET" by the beach of Futamigaura.
The ocean in front of cafe, magnificent nature, Owner Mr.Hayashi impressed by the splendid environment and called out to his friend's restaurant and salon to want them to play an have some fun with this place in 1993 summer.

That's year was short of rice.They felt that something was missing that year but It was blessed with perfect weather miraculously
.They expected 300 people comes but The result was over 500 people than I had expected.
They incured blame for a rubbish heap by those around one.

But Mr.Hayashi felt a good response.
When he did see customer enjoyed to see sunset and dance with good music and Splendid environment he stiffened his resolve to hold
the second opening.

Not only having fun, but also be known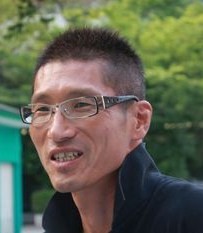 As they do this event, Inimitable mood grabed audience and artists. Sunset Live was held 2days in 1998.
Then in 2001, TOKYO SKA PARADISE ORCHESTRA asked them to appear on the stage and with this as a turning point Sunset Live increase
attracting customers.They tries to insert talk show between the live, Sunset Live was a success to enhance the quality also.
Then From 2002, stage of Sunset Live moved to Keya and grew up to big fes as holding 3days.
Mr.Hayashi tell a view like this "Once you participate in this event you become addicted to this location and this Luxury Time.I really want customer to feel and know environment and many other things also."
This year many gorgeous artists performs for three successive days with theme of "Sun"
This year was special year everybody paid attention to nature and enviroment by total "Eclipse of the sun".
So Sunset Live is the fes with aiming at "Sun festival" in addition "LOVE & UNITY".
At stage We display solar picture which was painted by local primary and secondary student of Shima and
atelier bravo was promoted to main visual this time.
Of course Many widebroad artists gathered and do perform reggae,suka,rock as usual.


"We wish we could be something of sun"
With all our heart, Sunset Live start finally from September 4.
PRESENTS
All the info. on asianbeat's present campaign!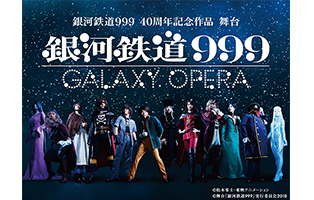 * Win 2 pairs of tickets to the play "Ginga Tetsudo 999" -GALAXY OPERA- Kitakyushu Performance!
[Details] Click
HERE
!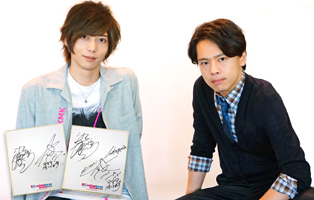 *Win a card signed by Akinori Nakagawa & Toshiyuki Someya!
[Details] Click
HERE
!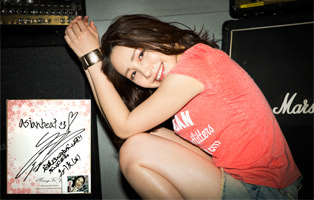 * Win a card and a cheki (photo) autographed by You Kikkawa!
[Details] Click
HERE
!