[Asian Fashion Trend Watch in Fukuoka]
Keeping you updated on the hottest fashion trends in major cities of Asia, Asian Fashion Trend Watch starts in Fukuoka!

Focusing on the waist creates the illusion of a slender figure!
It is the transitional period from spring to summer and people are wearing lighter clothing. However, with the fat accumulated over winter, you may be stressing out over your body image.

This early summer trend meets your needs to create a stylish look and a thinning effect at the same time!
Accentuating the waist with colors or accessories brings out a balanced and slender silhouette.
Will this ideal fashion trend be in vogue?!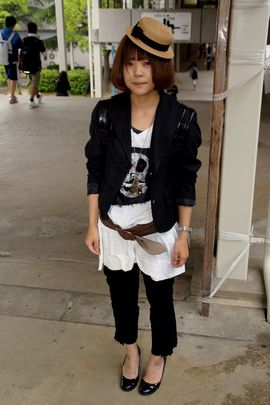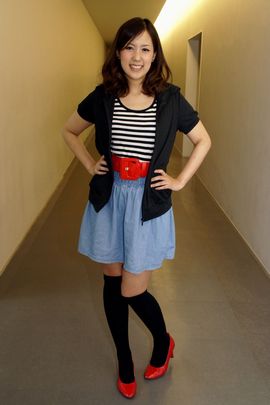 She models a complete monotone look. A wide belt cinches a long, white shirt.
Perfect with her tilted hat, it is a "cute rock style".

Striped T-shirt tucked in her skirt, this is an 80s-style retro-pop fashion.
The red belt spices up the dowdy look of the retro style.
She wears red shoes to match her clothes, a perfect balance!


Today's fashion tips!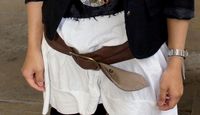 Brown leather belt roughly tied around the waist to keep the loose-feeling of the shirt while emphasizing the slender waist. The eye-catching hat completes this well-balanced look.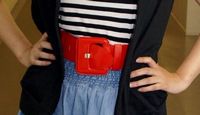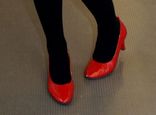 Enamel red belt and shoes perfectly match.
Intentionally high-placed belt creates the illusion of long legs.
Pictures taken at the
Fukuoka University campus
PRESENTS
All the info. on asianbeat's present campaign!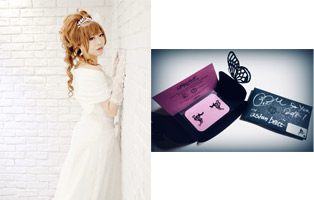 * Win paper eyelashes! The package is signed by Milktee-nu Tiara!
[Details] Click
HERE
!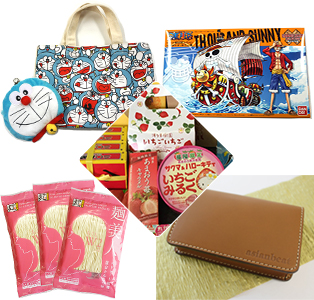 * Reader Survey: We're giving away great prizes to SIX lucky people!
[Details] Click
HERE
!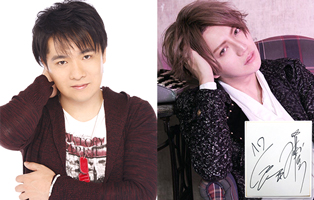 * Win a card signed by Takahiro Mizushima & A9 Shou!
[Details] Click
HERE
!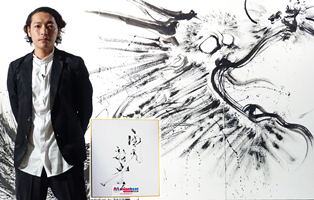 * Win a card signed by sumi-e artist Yu-ki Nishimoto!
[Details] Click
HERE
!