Hottest Yukata Items - Nadeshiko by YAMATO(1/2)

Here we will be moving on to the PARCO mall's fourth floor where the kimono shop "Nadeshiko by YAMATO" resides. Let's see what they have to say about this year's yukata styles (2013).
Most Popular Items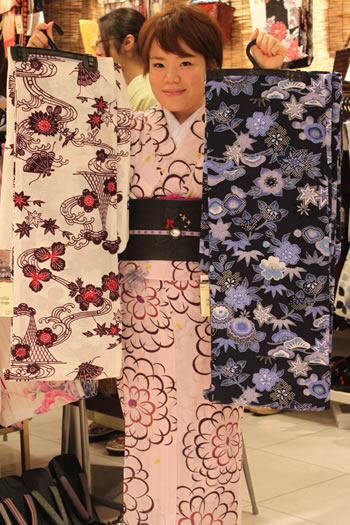 This year's style is definitely something simple and monotone (above we show you examples of two different types). Before we would see a lot of yukata made of shiny cloths in an array of bright colors and patterns but now we are seeing a take-off in the direction of an increasingly traditional approach to yukata fashion.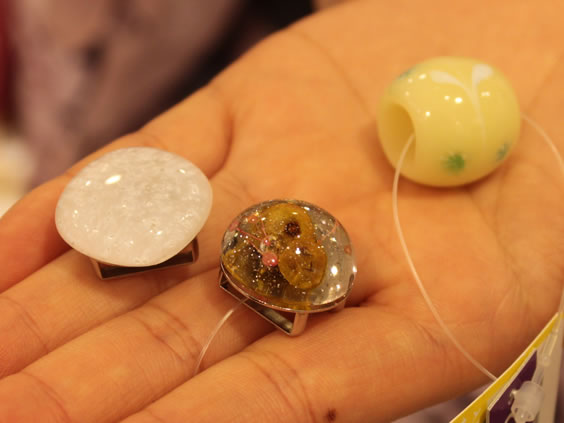 Accessories have taken the same path as yukata and recently a lot of what you will find out there this year are very simple. For example, the broaches you stick on the obi have a very plain yet refreshing note to them.
Recommended Looks
PRESENTS
All the info. on asianbeat's present campaign!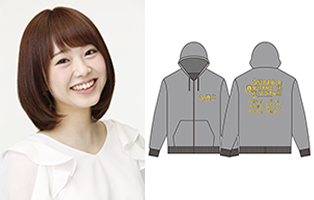 * Win a "Super Anisong Ichiban!!!!" live item (parker) signed by Touko Nakamura!
[Details] Click
HERE
!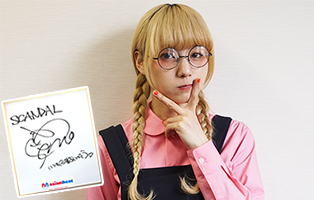 * Win a signed card from SCANDAL MAMI!
[Details] Click
HERE
!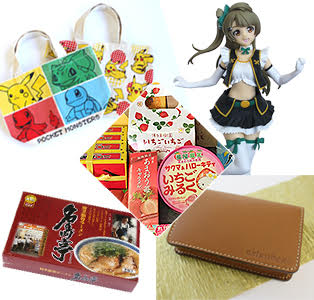 * [Win a Prize!] Take Part in Our Reader Survey!
[Details] Click
HERE
!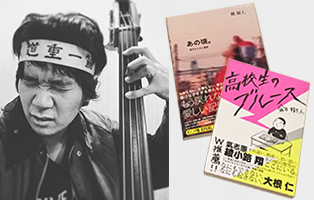 * Win a book "Ano koro ~ Danshi kashimashi monogatari ~" or a "Kokosei no Blues" written by Mikito Tsurugi!
[Details] Click
HERE
!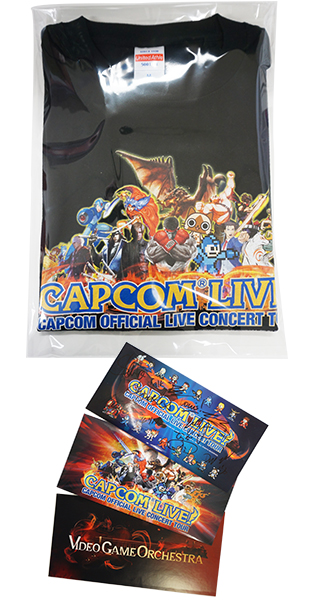 * Win a "CAPCOM LIVE!" Tshirt and a set of stickers!
[Details] Click
HERE
!