asianbeat Editorial Department's Top Picks!(1/2)

asianbeat's editorial staff are always at the forefront of fashion and pop culture, so now it's time to introduce their recommendations for the best manga series and light novels out there. With a lineup crossing genres and decades there's surely at least one book that will catch your eye.

(WARNING: You may find some of the books in this report just too compelling, causing you too stay up all night reading them and making you oversleep the next day. The editorial department accepts no responsibility for this. Don't take it the wrong way or anything.... )

First up are the light novels. From famous classics to new releases, we'll walk you through an outline of the plots as well as saying what the Culture Watch editorial staff think about it.


"Haruhi Suzumiya" series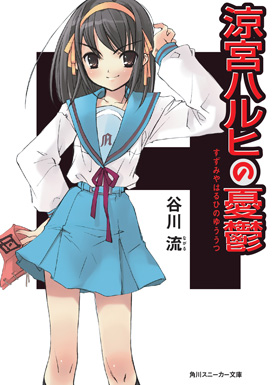 ■Plot
"I have no interest in normal humans. Therefore, I am calling all aliens, time travellers and espers to come forth!" - Haruhi Suzumiya's greeting after having just moved schools. All the characters are thinking "Hey, this isn't a sci-novel". I thought so too. But Haruhi was completely serious. By the time I noticed, my normal life had become much more paranormal.
Winner of the 8th Sneaker award grand prize, this is a quirky and unusual school times story.
Writer
: Nagaru Tanikawa
Illustrator
: Noizi Ito
Label
: Kadokawa Sneaker Bunko
Published by
:KADOKAWA
■Comment
This is a series that needs no introduction. The first time you pick it up you'll be sucked in by the charisma of Haruhi Suzumiya's character. This one of a kind story is beloved worldwide and blends school life, sci-fi and romantic elements. The fourth book in the series, "The Disappearance of Haruhi Suzumiya", is an absolute masterpiece and I highly recommend it. Make sure you read through books one to three to get the full effect of the "disappearance".
(Editorial Dep't. – Asami)
"The Princess and the Pilot"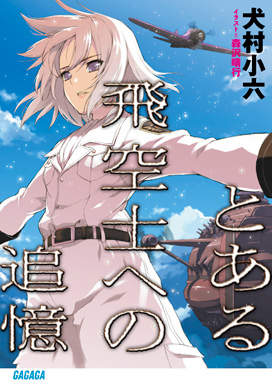 ©犬村小六/小学館
■Plot
12,000km alone in enemy airspace to protect the princess!
"Take your spy plane, rescue the princess and return across the hostile central ocean unharmed!"
Mercenary pilot Charles Karino of the Levam Empire couldn't believe he had been given such a preposterous order. Rescue the future empress, Fana del Moral, from the refugee camps of Bastad and return her to her home country!? Charles' two-seater reconnaissance plane will come under attack from the overwhelming offensive power of the enemy Shinden fighters. Will the duo manage to return home unharmed? And what will happen to the pair's blossoming love at 10,000 feet? A story of war and love set to the backdrop of the blue skies and glittering oceans.
Writer
: Koroku Inumura
Illustrator
: Haruyuki Morisawa
Label
: Gagaga Bunko
Published by
: Shogakukan
■Comment
Two people from different classes, in a cramped plane, under attack for 12,000 kilometers. In this book you can get a perfect balance of will they won't they romantic comedy as the main characters start to connect, along with the heart-pounding scenes of aerial combat. I had such a mix of feelings reading the finale: happiness as the characters finally connect and sadness at the oppressiveness of their societal differences. Now I find myself wondering what kind of life the characters would be having after the events of the story. It's truly an unforgettable novel.
(Editorial Dep't. – 93a)
"Wonder wonderful"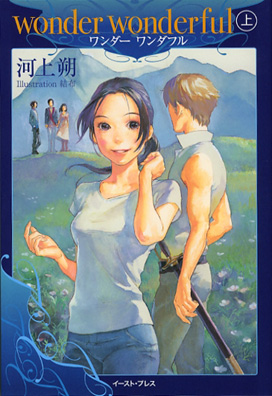 ©河上朔/結布/イースト・プレス
■Plot
She keeps taking trips to other worlds.
Her older sister is sympathetic and ought to listen to her, but one day she takes a trip to a dangerous place... Both sisters end up intertwined with a young king at his palace, though the younger sisters arrival draws decidedly unkind attention.
An other-worldly fantasy romance for adults.
Writer
: Saku Kawakami
Illustrator
: Yufu
Label
: Regalo Series
Published by
: East Press
■Comment
A story about a trip to another world, but the main character is drawn in not by the fantasy prince but by her sister. The main characters feelings and attitudes are described in minute detail as she is sucked into the other world, making it very easy to relate to. She seems so grounded in the real world and that's one of the things that makes you want to keep on reading. It's a gentle read, so I recommend reading the first and second parts along with the spinoff in one go.
(Editorial Dep't. – 93a)
"Our Dear Tamura-kun"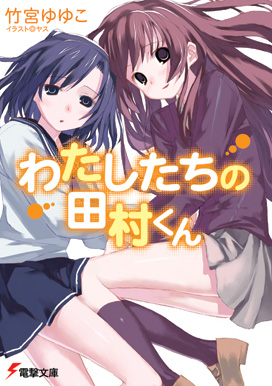 ■Plot
The strange Matsuzawa has just been called back to her home planet. Souma has is throwing valentines chocolates through a window. And somehow, Tamura is being made a fool of by both of them in this bitter-sweet romance.
Writer
: Yuyuko Takemiya
Illustrator
: Yasu
Label
: Dengeki Bunko
Published by
: KADOKAWA / ASCII MEDIA WORKS
■Comment
The characters in this book are polar opposites: one quirky the other ice cold. As the plot progress things become clearer as to why these characters are involved with Tamura. The expectation is unbearable! Which girl does he like? Which one will he go for? Trying to work it out while reading through is what makes this book so fun. For me, Matsuzawa's final storyline is, well... X(  Is that it for her? Is she completely finished? Think it over while you're reading!
(Editorial Dep't. – Shimizu)
"My Teen Romantic Comedy SNAFU"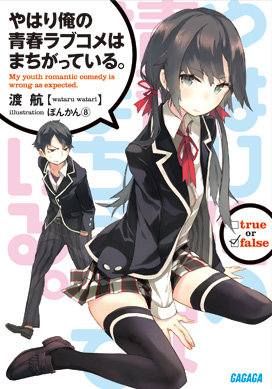 ©渡 航/小学館
■Plot
Adolescence is full of lies and deceit. Time to give it up!
Hachiman is a loner with no friends and definitely no girlfriend. After following the advice of his careers guidance counselor he ends volunteering alongside Yukino, the most beautiful girl in the school. Why did a boring guy end up meeting such a beautiful girl? And why won't things work out like a normal love comedy or coming of age tale?
The author of "Why don't I have any friends?" Yomi Hirasaka, at least according to twitter, anticipating the next book in this series. So the winner of the Shogakkan light novel award is stepping into the arena of bitter-sweet romantic comedies?!
Writer
: Wataru Watari
Illustrator
: Ponkan 8
Label
: GAgaga Bunko
Published by
: Shogakukan
■Comment
While on the surface this appears to be a perfect example of a romantic comedy the truth is there is little here that warrants the "light" of "light novel". This story details the raw pain of loneliness. The main character, Hachiman Hikigaya, has a pure hatred for the happy lifestyle of others and his inner monologues are one of the most interesting parts of the book which I have really come to admire. Take the time to read this rebellious coming of age drama.
(Editorial Dep't. – Siwon)
"The Twelve Kingdoms" Series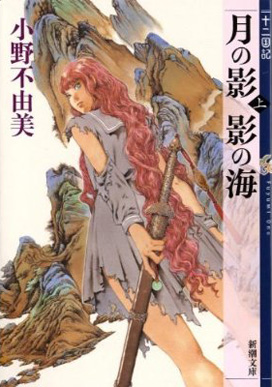 ■Plot
"I have been searching for you" says a man going by the name of Keiki, who then kneels before highschool student Yoko. He takes her away, across the sea to a world without maps. Straying from Keiki, Yoko is betrayed and attacked by a grotesque monster. Why did they come here, to the other world? And why are they at war? Before the suffering of the final enemy surge, can the girl who promised to find a way home cling on to life. The first volume in a war-torn series.
Writer
: Fuyumi Ono
Illustrator
: Akihiro Yamada
Label
: Shinco Bunko
Published by
: Shincho-sha新潮社
■Comment
If you spread out a world map the size of a table top and plonk your finger in the center you will find the yellow sea. Surrounding it Kei, Kyou, Hou, Sai, Tai countries of ghosts and kings. The King's bidding is carried out by the magical Kirin, giving them absolute power. These countries as described so well it's almost like they could really exist, and, by looking at the fantasy world I started to take another look at some aspects of the real world.
Words from the 12 year old Heroin, Shushou, of The Aspiring Wings:
"Why? When adults ruled this country they buried the throne. Now it's my turn."
In the land of the rising sun, will there be an adult ready for the throne?(Editorial Dep't. – Koike)
PRESENTS
All the info. on asianbeat's present campaign!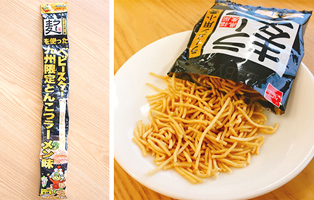 * Win a packet of "Ramugi Baby-Star (Kyushu limited edition tonkotsu ramen flavor)"!
[Details] Click
HERE
!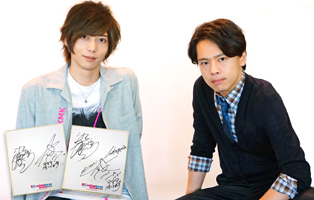 *Win a card signed by Akinori Nakagawa & Toshiyuki Someya!
[Details] Click
HERE
!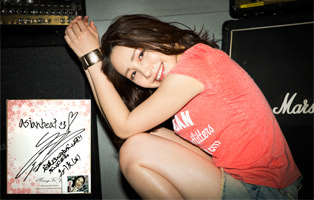 * Win a card and a cheki (photo) autographed by You Kikkawa!
[Details] Click
HERE
!