TSUTAYA Fukuoka Tenjin Top 3 Light Novels and Comics(1/2)

TSUTAYA Fukuoka Tenjin
is a bookshop located in the heart of the vibrant Imaizuma district of Fukuoka. The following light novels and comics are straight from September's best seller list. Also, we've got the inside scoop on what's going to be the next bit hit, right from the shop staff at TSUTAYA. Check it out!
First let's get to the light novel top three. All the entries are massively popular online and some have even been made into anime series. Then, let's take a look at the staff's up and coming recommendation, it's being made into an right now!


"New Testament: A Certain Magical Index" Vol.8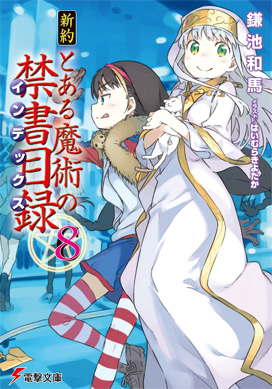 ■Plot
Terrorist actions in Hawaii, the experiment in Baggage city, the theft of immortality, the menace of gremlins unto the world, there can only be one explanation. And when the horrifying plan unfolds...
Writer
: Kazuma Kamachi
Illustrator
: Kiyotaka Haimura
label
: Dengeki Bunko
Published by
: KADOKAWA / ASCII MEDIA WORKS
"Kagerou Days - the missing children" Vol.4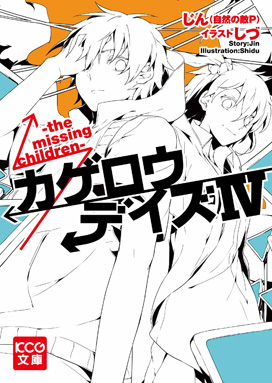 ©2013 KAGEROU PROJECT / 1st PLACE
■Plot
What darkness is lurking in Kagerou Days? Dive into the mystery and find out with volume 4 of the hit series!
One summer day, a group of children are brought together by a chance encounter. The kind of summer day that feels like it will never end. They all have an inexplicable feeling of being alone, however, the power that rests in each of their eyes acts as a guide, bringing them together as the Blindfold Gang.
They are not alone any more: Working together brings them hot on the tail of the dark mystery of "Kagerou Days".
This novel is a new work coming from the creator of popular online music videos that have drawn more than 20 million hits!
Writer
: Jin(Natural Enemy P)
Illustrator
: Shizu
Label
: KCG Bunko
Published by
: KADOKAWA / Enterbrain
"Haganai: I don't have many friends (Boku wa Tomodachi ga Sukunai)" Vol.9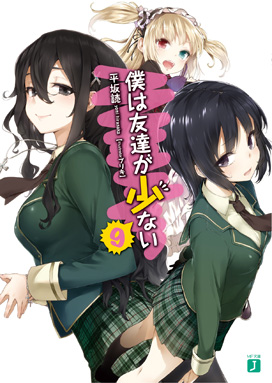 ■Plot
On a winter's evening, after clashing with her friends and making a decision to move on, Kodaka Hasegawa replies to a love letter she previously ignored. At the very same moment, on the night of a crescent moon, the members of the schools "Neighbours Club" receive a text. Welcoming the new situation, the club members head off with the student council to check out a ski lodge for a school trip (at least, that's what they say it's for...). How will this lone wolf mix with the outside community? What kind of chemistry will there be? This is book 10 in the hugely popular series combining complex interwoven character arcs, unrequited love and a few laughs along the way.
Writer
: Yomi Hirasaka
Illustrator
: Buriki
Label
: MF Bunko J
Published by
: KADOKAWA / Media Factory
●
The Next Big Light Novel - from TSUTAYA's Staff
"Couldn't Become a Hero, So I Reluctantly Decided to Get a Job."
Label
: Fujimi Fantasia Bunko
Writer
: Jun Sakyo
Illustrator
: Masaki Inuzumi
Published by
: KADOKAWA / Fujimi Shobo
■Comment
It's just like the title says (hah!).
This book features a line-up of unusual characters: A former hero in training, the heir to a demon king, a retired hero who defeated a devil king and so on. The setting is a convenience store in another world, the Magic Shop. Raoul wants to be a hero, but works in the Magic Shop. This tense workplace comedy all kicks off when Finn, the son of a demon king, comes in for an interview.
Hard work is good for you!
Brought to you by: TSUTAYA Fukuoka Tenjin
Address:1-20-17 Imaizumi, Chūō-ku, Fukuoka-shi,Fukuoka Prefecture 810-0021
TEL:092-738-7200
FAX : 092-738-7300
Business Hours : 09:00~28:00 08:00~28:00(1FBOOK&cafe)
(Open throughout the year)
View Larger Map