Fukuoka Otaku Map-ver. 痛 (Two) - 遠藤商店 (Endou Shouten)(10/12)
You can still find toys like take-tonbo (bamboo-copter​) and spinners inside the store! In the past many young children used to play with these kinds of toys! With a somewhat sad expression, the shopkeeper told us, "these items hardly sell anymore. The times have changed!"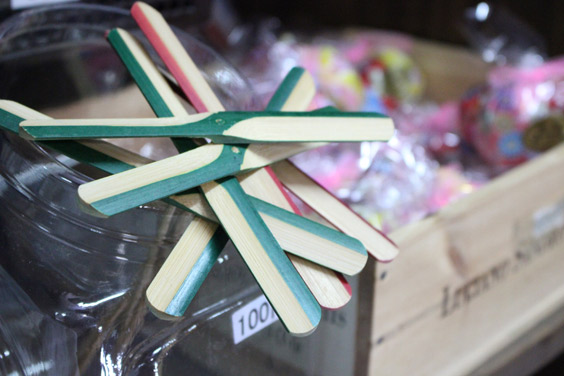 Click the image and it will automatically go to the next.