Fukuoka Otaku Map #01 Gee! Store(1/7)

Text/Interview:トク(1093)
■ Hats off to the style and design of modern day otaku items
Did you know that there are two large otaku districts in Fukuoka? One is the Tenjin area, which is full of "moe" type shops. The other is in the Hakata and Tenjin Minami area, which is home to a whole range of computer parts shops. But if it's otaku goods you're after, look no further than Tenjin Kita (North Tenjin).

Gee! Store Fukuoka in Tenjin Kita is your one-stop shop for all your character goods and cosplay item needs!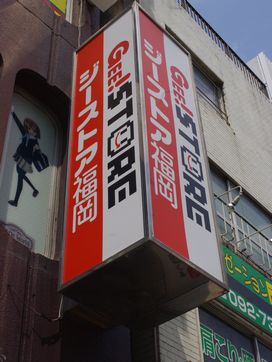 8-bit logo - a bit of nostalgia for the
famikon
generation.
One thing that caught my eye in the "special order corner" at the entrance to the store was the information on the latest products by the
Ghost in the Shell
series. The sign said that the store was now accepting pre-orders for
Ghost in the Shell
Laughing Man AR T-shirts! The awesome thing about these particular t-shirts is that they have a built-in AR (augmented reality) function, so when you look at the t-shirt through the camera on your smartphone, the Laughing Man mark appears where your face should be!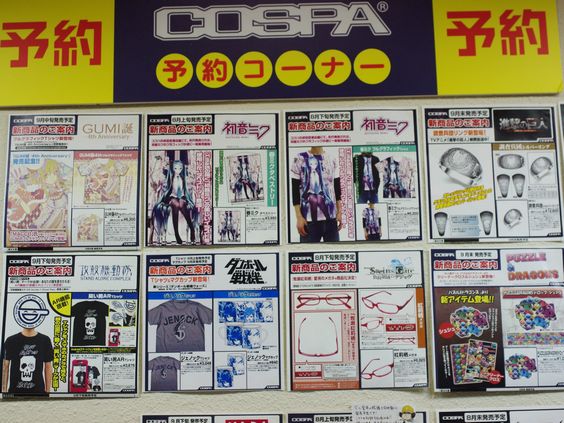 At the entrance to the store you can find a notice board listing upcoming items.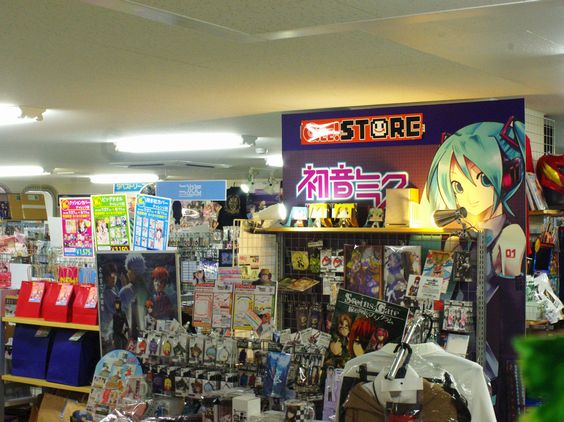 Hatsune Miku goods.
Moving through the store, the next thing to grab my eye was the Hatsune Miku corner. It's obvious how popular the character and series is just by the amount of space that has been dedicated to her in the store. Moving along, I also find things like Edward Elric's (Fullmetal Alchemist) pocket watch and silver accessories designed with "Dokuro Stones": the mysterious stones that Doronjo and his gang search for throughout the popular Yatterman anime series.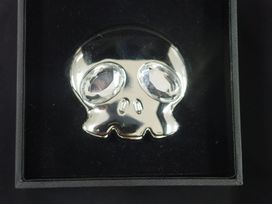 Doronjo's ring from "Yatterman" movie version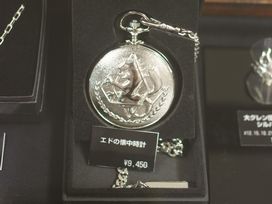 Edward Elric's pocket watch from "Fullmetal Alchemist"
Let's not forget Gundam – a series loved by boys of all ages. The store has Gundam goods aplenty, including shirts embroidered with the Zeon emblem and Char caps. If you wear this cap you might even be able to move at 3x your normal speed! (Gundam joke. Lol. Sorry.) According to store manager, Oohira-san, "Recent anime goods are both high in quality and design, and we're starting to see a lot of items that are fit for everyday use, so it doesn't really matter if you're a hardcore anime fan or not."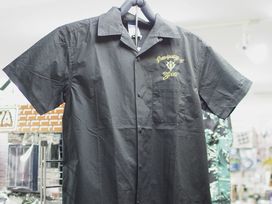 Shirt embroidered with the emblem of Zeon on the chest.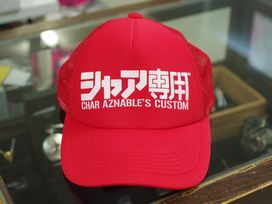 Simple but eye-catching - "Char Aznable's Custom" cap.
The big sellers in Gee! Store Fukuoka are the 'bishojo' character goods like "Hatsune Mike," "K-ON!" and "The Idolmaster" - apparently popular with both Japanese and foreign customers.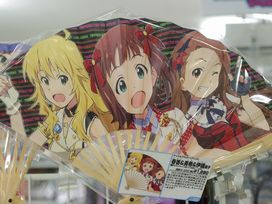 Folding fan from "The Idolmaster"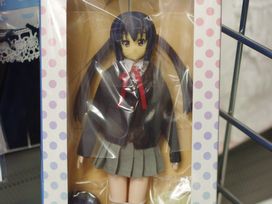 A big selection of "K-ON!" dolls.
The most interest-peaking part of the store, though, would have to be the cosplay corner. The sheer quality and range of the cosplay goods here is nothing short of impressive.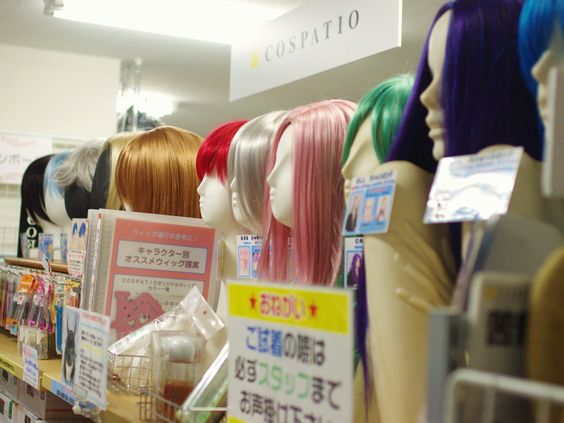 You can find cuts and colors of just about every hairstyle in this wig collection.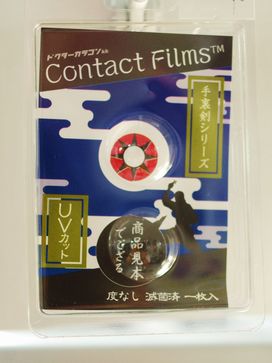 If it's shuriken or flame-shaped contacts you're after…!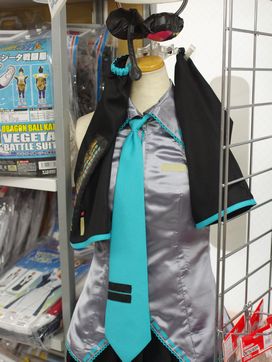 Hatsune Miku is a staple of the cosplay scene and her outfits are well stocked too.
One of the most interesting items in the store are the "color contacts." There is such a wide variety – they even have flame and shuriken-designed contacts. "COSPATIO," the cosplay brand of character apparel and goods maker "Cospa" is also a tenant of Gee! Store and they support the cosplay community in various ways, holding regular events, selling cosplay cosmetics and accessories – they can even have your costume made to order.
In summary, hats off to the style and design of modern day otaku items.
©タツノコプロ ©2008 タツノコプロ/ヤッターマン製作委員会
©荒川弘/鋼の錬金術師製作委員会・MBS
©創通・サンライズ
©NBGI/PROJECT iM@S
©かきふらい・芳文社/桜高軽音部
Gee! Store Fukuoka is HERE!
Gee! Store Fukuoka
■Products: Figures, Cosplay costumes, Character goods
■Address: 3-16-21 2F Tenjin, Chūō-ku, Fukuoka-shi, Fukuoka Prefecture
■TEL: 092-739-2333
■Business Hours:11:00~20:00 (Open daily except otherwise noticed)
■Official Website:
http://www.geestore.com/geenet/geestore/fukuoka
*All information correct as of September 2013.
Check out more and more "Otaku" spots at "FUKUOKA OTAKU MAP"!!

>> Click
HERE
for the full list of "FUKUOKA OTAKU MAP" shop lists.