#3 Living in and out of Home(1/3)

Our third otaku guest in this column made a beeline for a life of otaku-dom after watching a particular late night anime as a middle schooler. He was living the good life at home surrounded by all his paraphernalia but the want of a car gave this NEET the ambition to get into the work force and he now lives away from home, in a dormitory closer to his place of work. He has however agreed to let us peek inside his room back home and let us peruse his collection!
The Room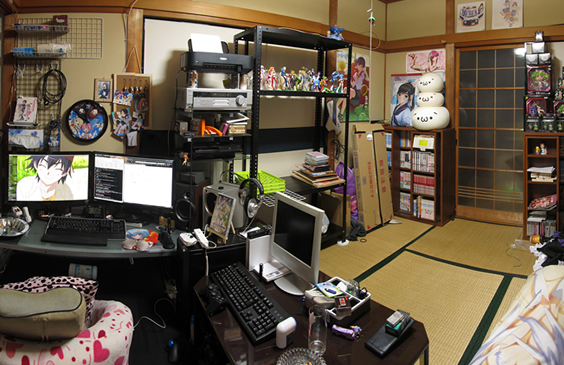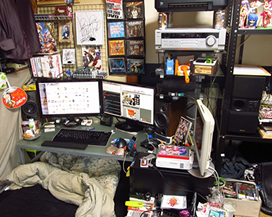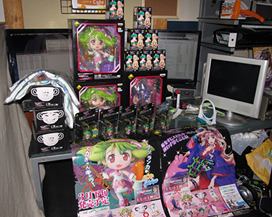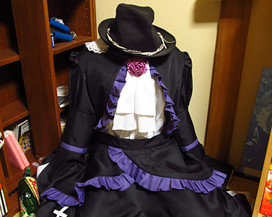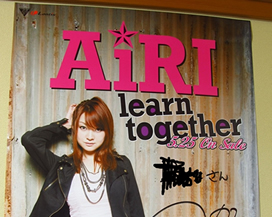 The area around his PC is kept relatively tidy and the equipment/items used on a regular basis are organized for easy access. There was a period when he was hooked on the PlayStation2 game, "Kira☆Kira ~Rock'n'Roll Show~," which resulted in the purchasing of a guitar of his own. This otaku is a huge fan of "Macross Frontier," accrediting the appeal of the series to the aurally seductive soundtrack, the exhilarating twists and turns in the story and the characters' personal developments.
In one corner of the room rests his Black Cat costume which he bought for himself, but to keep it on display also bought a headless blow up doll known as a "love body" in Japan. The "love body," he says, has multiple benefits…(lol) Also in his room is a signed AiRI poster that he got at an event in Nihonbashi (Tokyo) which he has since framed and arranged carefully on his wall.