[Otaku's @ Home] #20 A Taiwanese Student's Love for Ayanami Rei(1/3)

Our 20th otaku is from Taiwan and definitely shows a great love for "Neon Genesis Evangelion's" Ayanami Rei. Even whilst having to endure the strict rules of his mother, he has collected a vast range of Ayanami Rei figurines and has placed them all throughout his room. Let's take a look!
The Room!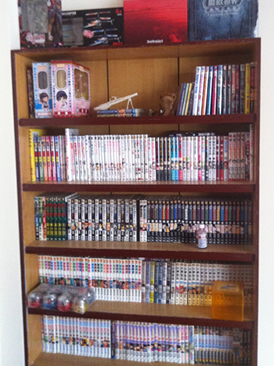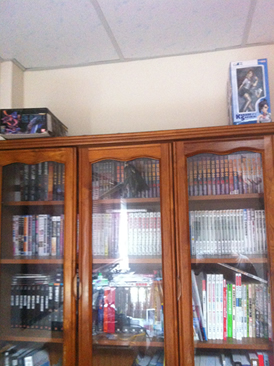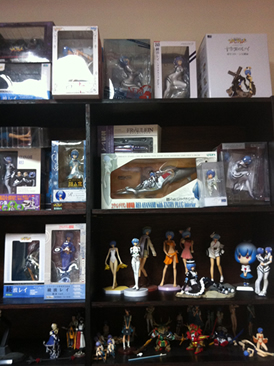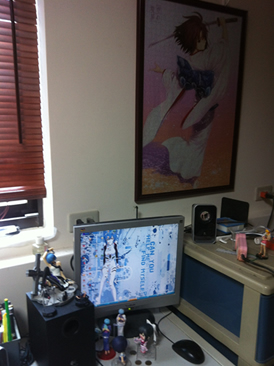 At first glance, it looks to be a regular room but upon further inspection we see bookcases and closets stuffed to the limit with Japanese manga and Ayanami Rei goods. As we talk to him, we come to discover that he would like to decorate his room with more products but since many of the people that move in and out of his room do not share his passion he opted to leave the walls bare. His big bookshelf currently holds between 300 and 400 books; however, he laments that he was forced to donate 600-700 books to the library from his former, more expansive collection.
PRESENTS
All the info. on asianbeat's present campaign!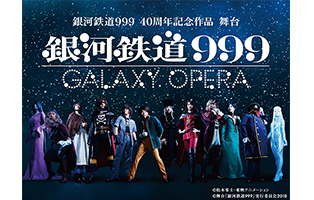 * Win 2 pairs of tickets to the play "Ginga Tetsudo 999" -GALAXY OPERA- Kitakyushu Performance!
[Details] Click
HERE
!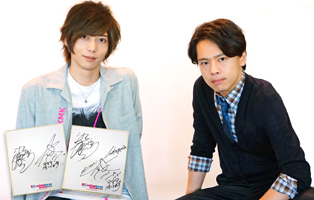 *Win a card signed by Akinori Nakagawa & Toshiyuki Someya!
[Details] Click
HERE
!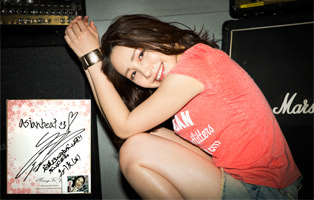 * Win a card and a cheki (photo) autographed by You Kikkawa!
[Details] Click
HERE
!