[Otaku's @ Home] #24 A Dutch Otaku Room Full of Bishojo(1/3)

Guest #24 on Otaku's @ Home is NagatoPyon, a Dutch otaku girl with a love for bishojo characters. When she's not in Holland, she's in Japan it seems! Let's take a look at her room.
The Room!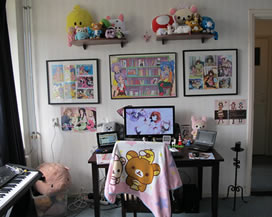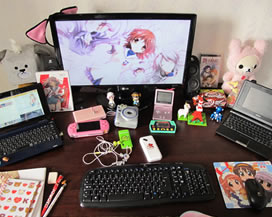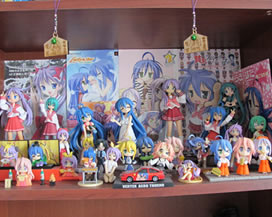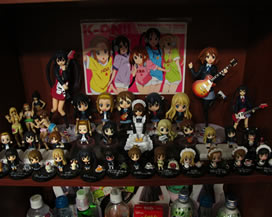 NagatoPyon is currently living and studying in Tokyo but has agreed to show us around her room back home in Holland. Her favorite feature of this room is the bookshelf where she displays her collection. She says, "I display all my treasured anime figures here and I just love staring at them rearranging them! I could look at them for hours." The figures are all arranged into their particular series and displayed accordingly on each of the shelves of the bookcase. The bishojo figures are one thing, but all the girlie 'nuigurumi' (plush toys) that she decorates her room with add an extra bit of kawaii charm.