Hakata Ramen ShinShin Tenjin Main Branch (博多ラーメンShinShin 天神本店 )

Enjoy authentic street food flavors!
"Hakata Ramen ShinShin" is a famous restaurant that regularly has queues of people waiting to get a seat inside! The ramen dishes have an authentic street food taste that developed in Fukuoka's yatai (food stalls)! The flavors that ShinShin serves up are exactly what you expect and want from a bowl of local tonkotsu ramen! There are lots of music venues in the nearby vicinity. Word-of-mouth has meant that the restaurant has developed an impressive reputation with the musicians who perform in the area! It has even become fairly common for visiting artists to order some food from ShinShin or put in a request for them to do a bit of catering. There are a lot of popular items on the menu aside from ramen. A chanpon dish served with motsu (offal) called "Mochan" has proven particularly popular with female diners! The name draws inspiration from the owner "Mochimatsu-san" who is always waiting to greet guests! You'll definitely be impressed by the staff's friendly nature!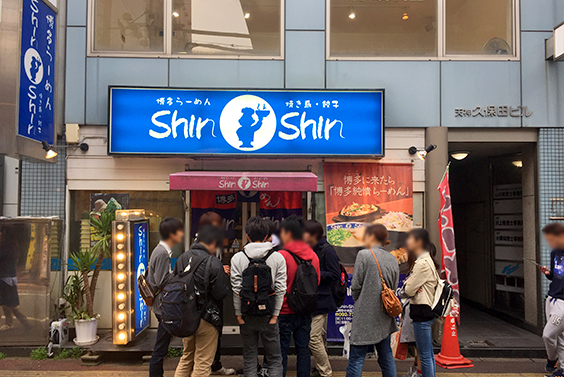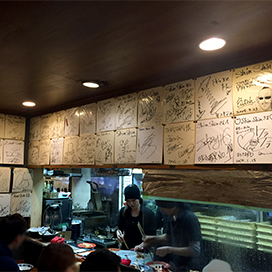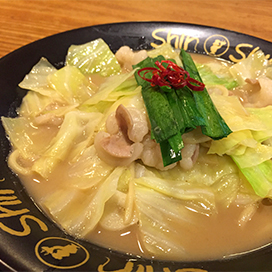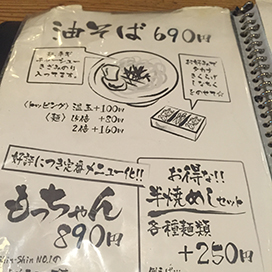 Menu
Ramen: 600 yen
Mocchan: 890 yen
Tezukuri Hitokuchi Gyoza (Handmade Bite-size Dumplings): 450 yen
Kaedama (extra helping of noodles): 120 yen
Hakata Ramen ShinShin Tenjin Main Branch (博多ラーメンShinShin 天神本店)
Address: 3-2-19 Tenjin, Chuo-ku, Fukuoka-shi, Fukuoka-ken
Telephone: 092-732-4006
Opening Hours: 11:00-03:00
*All information correct as of April 2016.
Related Articles