Hakata Daruma Souhonten (博多だるま 総本店)

Rich flavored ramen that has been carefully guarded for more than 50 years!
Founded in 1963, this restaurant is known for serving rich flavored tonkotsu (pork bone) ramen, a dish that is as one of Fukuoka's local delicacies. Over the years, many tourists from both inside and outside of Japan, as well as a number of celebrity diners have visited the establishment to sample their famous dishes. The company now has 13 branches nationwide. None of the restaurants are run independent from the main branch. The company is committed to safeguarding the taste and flavors that have made their name. In fact, only a skilled chefs are allowed to prepare the soup/broth. Even if it is your first time visiting Daruma, you will certainly be impressed by their delicious ramen, lively atmosphere, and quality customer service.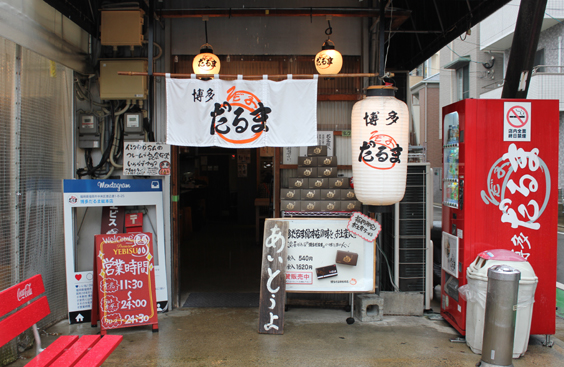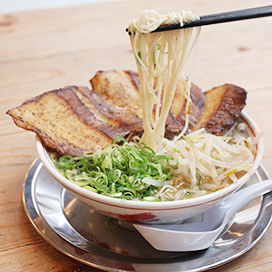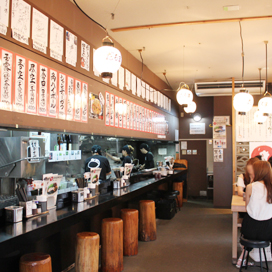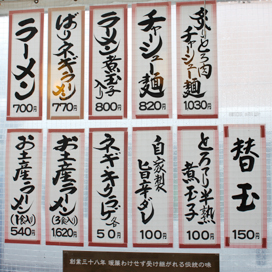 The "Daruma" broth is a regarded as real a classic in the world of tonkotsu ramen. The soup, which is boiled inside an iron pot, is prepared by chefs who work off intuition alone. They rely on their memory and instinct to draw out and intensify the umami flavor of the stock. The fat that rises to the top of the broth is what creates the rich taste and aroma that we have come to associate with tonkotsu ramen.

No artificial seasoning is used. The delicious flavor comes from the use of pork bones and umami of original soy sauce. The aftertaste is not too strong. This means that even diners who are not keen on intense flavors can still enjoy Daruma's dishes.

One of the most popular items on the menu is the aburi-toro niku char siu (roasted fatty cut of pork) ramen. This delicious bowl of ramen is served with five slice of roasted pork cheek (as seen in the images featured in this article). The fatty, meaty cuts of pork will certainly leave any meat eaters feeling completely satisified!

Menu
Ramen… 700 yen
Char siu (roasted pork) ramen… 850 yen
Aburi-toro niku char siu (roasted fatty cut of pork) ramen…1,030 yen
Kaedama (extra serving of ramen noodles)… 150 yen
Hakata hitokuchi gyoza (bitesize dumplings)… 500 yen (10 pieces)
Hakata Specialty mentaiko donburi (bowl of rice topped with pollack roe)… 300 yen
Various other dishes are also available on the menu.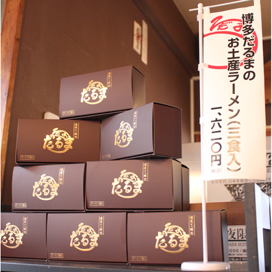 Hakata Daruma Souhonten (Main Branch) (博多だるま 総本店)
Address: 1-8-25 Watanabe-dori, Chuo-ku, Fukuoka-shi, Fukuoka-ken
Telephone number: 092-761-1958
Number of seats: 30
Opening hours: 11:30 to 00:30 (last orders: 00:00)
Closed: New Year's Day
* All information correct as of August 2016.