Nanshiyoutoya (なんしようと屋)

Nanshiyoutoya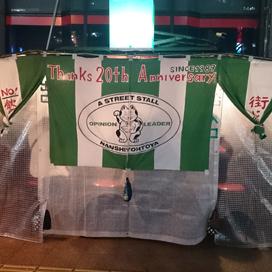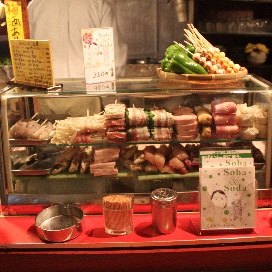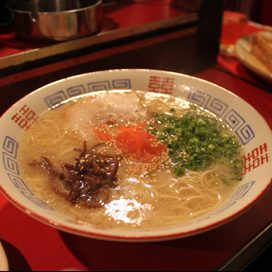 Established in 1989:「Nanshiyoutoya」

The top thing on this store's menu would be the "Gyu Motsu-nikomi" (shimmered beef giblets).
All dishes are nearly overflowing with food, as can be seen below in the pictures from the "Guide to Some of the Best Food Stalls (in Fukuoka)." It also tastes great!

For just 100 yen you can get an assortment of "Oden" (vegetables, dumplings, etc. that have been stewed in a thin soy soup).

With top-notch food and a great atmosphere, I wouldn't be surprised to hear that most of these customers are regulars.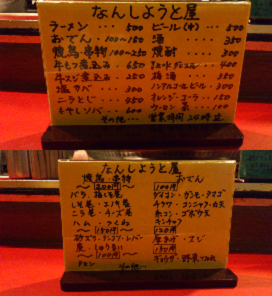 <Menu>
[Ramen]
Ramen - 500 Yen

[Simple Dishes]
"Gyu Motsu-nikomi" (Shimmered beef giblets) - 650 Yen
"Gyu Suji-nikomi" (Same as above; different part of the intestine) - 250 Yen
"Moyashi-soba" (Buckwheat noodles with beansprouts) - 600 Yen

[Oden for 100 Yen]
・Daikon (radish)
・Maru-ten (a fried circle of fish paste)
・Ganmo (a tofu paste with vegetables)
・Ito-kon (string-thin konjak)
・Tamago (egg) 
・Gobō ten (fried burdock root)
・Chikuwa (fish paste)
・Kinchaku (thinly sliced and fried tofu with mochi)
・Konnyaku (konjak)
A Guide to Some of the Best Food Stalls (in Fukuoka)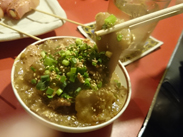 Gyumotsu Nikomi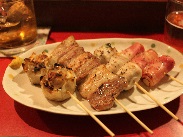 Kushimono (Skewers)
Oden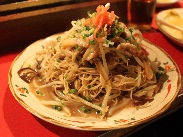 Moyashisoba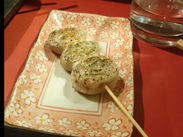 Shiso maki (Perilla skewer)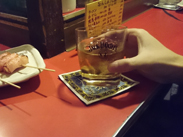 Drinks
Nanshiyoutoya (なんしようと屋)
Address: 1 Tenjin, Chuo-ku, Fukuoka City, Fukuoka Prefecture (In front of Mitsubishi Daiyamond bldg.)
TEL: 090-7446-3638
* All the information is as of Feburary 2014
Related Articles



PRESENTS
All the info. on asianbeat's present campaign!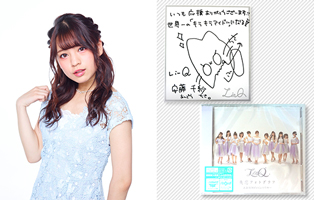 * Win a CD & a card signed by LinQ Chisa Ando!
[Details] Click
HERE
!