Michi no Eki Munakata(1/11)

Filled with plenty of reasonably priced goods, including fresh fish and agricultural produce!


We arrived at "Michi no Eki Munakata" early in the morning. The car park is huge and can fit 300 vehicles. They predominantly sell produce from Munakata and Fukutsu, such as fish, vegetables and fruit, all of which is very fresh!
I love sashimi, but the seafood and shellfish they sell here, such as the squid and octopus, is alive when it's sold. It was still moving! Their sashimi is extremely delicious and fresh. There's also a diverse variety of fish to choose from! They also have a counter which prepares the fish for you (a charge is added for the service), and this is very convenient for people who don't fillet fish themselves!

From the vegetables and fruits to the fresh fish, you can't help but want to eat everything straight away! And the prices are really cheap! It seems that the best produce is out on display as soon as the store opens and replenished at around 11:00. That's why for people who want to go to "Michi no Eki Munakata," timing is everything. They also sell "Munakata Wakamenbei," which is made with natural wakame (edible seaweed) cultivated and harvested in the local Munakata area. I think these would make a great gift for friends and family.



The day we were there it was extremely hot, so we ate some Munakata milk ice cream at a pilot store called "Shosuke Furusato Mura!" It was just the right level of sweetness, the flavor of the fresh milk was thick and extremely delicious!
INFORMATION: Michi no Eki Munakata
Opening times: 9:00-17:00 (October to May), 8:30 to 17:00 (June to September)
(Time vary depending on the stores)
Holidays: The 4th Monday of every month (Open if that day is a national holiday, will then be closed the next day)
Address: 1172, Eguchi, Munakata-shi, Fukuoka-ken
Telephone number: 0940-62-2715
Car park capacity: 300 vehicles
PRESENTS
All the info. on asianbeat's present campaign!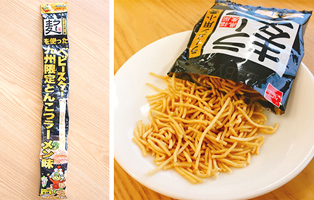 * Win a packet of "Ramugi Baby-Star (Kyushu limited edition tonkotsu ramen flavor)"!
[Details] Click
HERE
!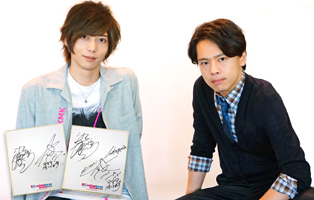 *Win a card signed by Akinori Nakagawa & Toshiyuki Someya!
[Details] Click
HERE
!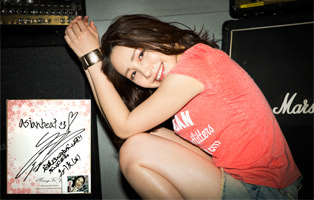 * Win a card and a cheki (photo) autographed by You Kikkawa!
[Details] Click
HERE
!