BABY,THE STARS SHINE BRIGHT / ALICE and the PIRATES Fukuoka / Angelic Pretty / Metamorphose(1/11)

BABY,THE STARS SHINE BRIGHT / ALICE and the PIRATES Fukuoka
"As a young girl you loved to wear frill and lace because it made you feel "cute" and "pretty," just like a princess. Our clothes are the embodiment of these such core desires." This is the underlying concept behind "BABY,THE STARS SHINE BRIGHT," and the interior of their store is all kinds of fancy to boot.
"I hope more and more people find out about Lolita fashion. I want people to discover the joy of fashion and I want them to find that thing they "love" that makes them feel happy. Hopefully people will come to feel more comfortable about wearing these kinds of styles out and about more freely and use fashion to build new connections and new friendships." Says employee, Fukukawa-san. Apparently the store even organizes tea parties for special occasions throughout the year, like Halloween and Christmas.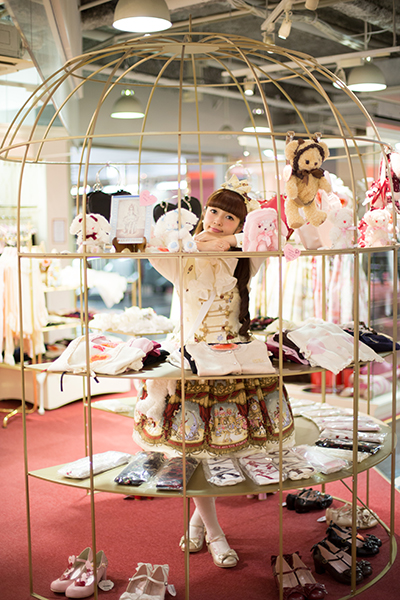 Click the image and it will automatically go to the next.
BABY,THE STARS SHINE BRIGHT/ALICE and the PIRATES Fukuoka