Summary of 2009 pop culture goods(1/2)
Summary of 2009 pop culture goods
2009 has already passed, and it featured a number of hit products.
Let's take a look back at 2009 while checking out pop culture hit products that made it into the media.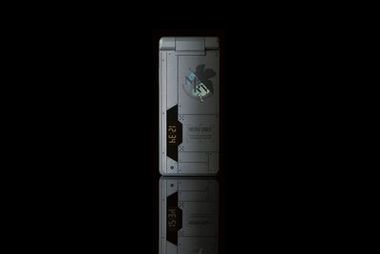 First of all we brought you the new series in the popular anime Evangelion: You can (not) advance.It produced so many Evangelion spin off products that it became a social phenomenon.
One fresh in the memory is the Eva cell phone SH-06A NERV.
It is the same design as in the anime and the contents and finish makes it a real Evangelion item. The limited 30,000 units were soon snapped up by fans.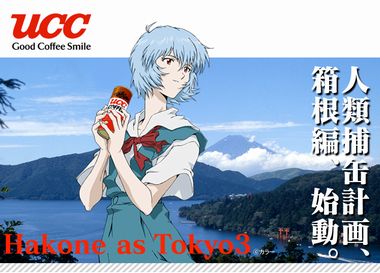 At the same time in December beverage maker UCC released a canned coffee line featuring the Eva –can design.
In the same way the
convenience store Lawson, in which the characters in the anime shop
, has started a big campaign.
To tell the truth, the fact that there were can coffee and Lawson campaigns didn't impress me at all, but if there was a second impact I'm sure that UCC and Lawson would survive it. Even after the year 2012… it has an unbreakable feeling about it.
Note:'Second Impact' is an imaginary disaster in Evangelion
Also on anime, to celebrate the 30th anniversary of Gundam, an 18 meter high Gundam was erected in Odaiba. Admission was free.

The train that runs to Odaiba station recorded an increase of passengers during the Gundam display, with passenger numbers up on the previous year by 150% and 137% for July and August respectively. Special plans by hotels looking down on the Gundam are popular, and goods on sale nearby are selling well.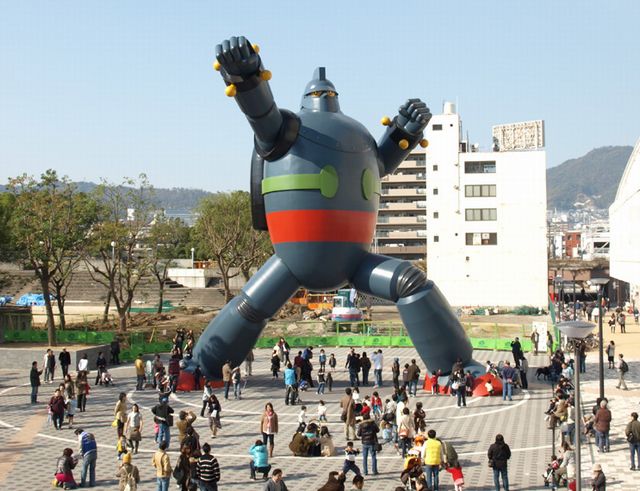 Not only Tokyo, but in Kobe a huge Gigantor was erected.
Yokoyama Mitsuteru, the writer of Gigantor was born in Kobe, leading to the creation of the 18 meter statue (same size as Gundam).

Will it become a regular tourist stop-off point I wonder?


The Gundam was built to celebrate the 30th anniversary of the first anime, and in the original, Gigantor was created in 2009, therefore it was built last year. Last year also saw an event to celebrate the 29th anniversary of Kinniku Man (in Japanese 'niku' also means 29). From this you can see the growth of pop-culture anniversary business.

Popular anime contents are being passed on from generation to generation
The "anniversary business" is not just for traditional fans, but I'm sure new fans will enjoy the many participant-oriented events.

(continued)
PRESENTS
All the info. on asianbeat's present campaign!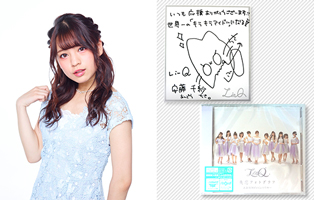 * Win a CD & a card signed by LinQ Chisa Ando!
[Details] Click
HERE
!