[Report from Negibose Kondo in Bangkok] Evangelion in Thailand
Neon Genesis Evangelion, a phenomenon in Japan boasts a strong support base. Of course it is just as popular in Thailand too. I think it is not an overstatement to say that Evangelion was the catalyst that got otaku culture going in Thailand. Evangelion was first broadcast in Japan in 1995. In this same year Thailand's first Internet service provider ITS commenced operations.
The major Thai movie distributor TIGA(
http://www.tigatime.com/
)obtained distribution license from GAINAX, and in 1999 the first DVD went on sale. This timing just happened to coincide with the beginning of the Thai otaku era – it was the same time, 1999 that Internet connection became commonplace. The otakus of Thailand were some of the first to latch on to the Internet. They could find out about their favorite Japanese anime without any time-lag, which was great for them.Up until that point they would have to wait for their Japanese anime magazines to come through by sea mail, but now they would get the information in an instant. And when they first connected to Japan via the Internet they were met with a flood of Evangelion information. Around the same time, though small in scale, the first otaku events in Thailand were held. Also, cosplayers began to appear. This was the dawn of cosplay culture, and it goes without saying, the most popular cosplay was Evangelion. Thai otakus explain that the Evangelion storyline is just made for Thais.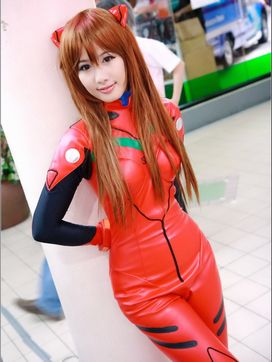 The reason is that the lead character Shinji is a weakling, and the girls are strong. In Thai society, for some reason, girls are the stronger ones, and many women go far in society. I think this may be a reason why it was so readily accepted by Thai culture and society. Also, our company conducted a survey to see which female anime character was most popular and Asuka Langley was more popular than Ayanami Rei.Is this limited to just Thailand? The abovementioned distribution company TIGA had gained the rights to the Evangelion movie and it was shown at the Bangkok entertainment district of Siam. This cinema was burned down during the April 2010 Thai riots and there is nothing left of the venue. Another EVA topic among Thai otakus was the UCC EVA can coffee that went on sale two years ago. The major Thai manga company Siam Inter has obtained the license to publish Evangelion comics from Kadokawa Shoten and continues to do so today. At Thai cosplay events you will always see EVA characters, a testament to its popularity. EVA is like a monument to Thai otakus and is still loved by all.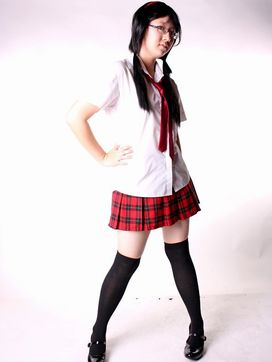 Overseas Reporter Kondo-san Profile
Resides in Bangkok
Manager of Negibose Thailand Co.,Ltd.
Activities include manga publication, event production and involved in spreading Japan's pop-culture.
Has donated Tsunami manga to the Thai government, produced the Thai version of the North Korean Abduction manga and anime "Megumi", produced the translated version of the Aung San Suu Kyi manga, and promotes other social issues through manga.
PRESENTS
All the info. on asianbeat's present campaign!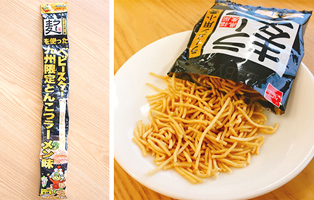 * Win a packet of "Ramugi Baby-Star (Kyushu limited edition tonkotsu ramen flavor)"!
[Details] Click
HERE
!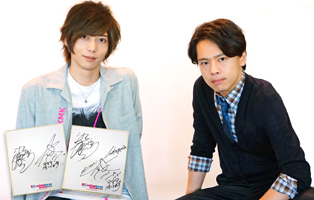 *Win a card signed by Akinori Nakagawa & Toshiyuki Someya!
[Details] Click
HERE
!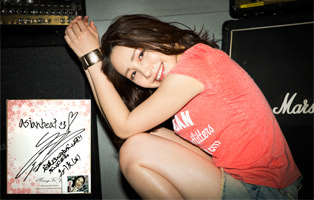 * Win a card and a cheki (photo) autographed by You Kikkawa!
[Details] Click
HERE
!