[Report from Ryuji in Beijing] AKB48 show that Japan is Genki!
The "Genki Japan" campaign which aims to convey Japan's vitality and appeal kicked off in Beijing. AKB48 participated in the campaign as a "cheer squad" and the venue raged with their singing and dancing.

The "Japan is Genki" campaign was created to show appreciation to those in China who provided support in the wake of the Great East Japan Earthquake and will also convey the message that Japan as a tourist destination and its produce is stable and safe.
Continuing on from the opening ceremony on February 16th, which was covered by Japanese and Chinese people involved and the press, there was an exhibition held from the 17th to 19th to which over 27,000 people visited. It was first held in Beijing, then Shanghai and Hong Kong respectively. AKB 48 has participated in the events in all three venues. The girl group was one of the first to donate money after the disaster and have regularly visited the area to show their support.
The six members of AKB 48 who attended the Beijing exhibition were UmedaAyaka, Fujie Reina, NitoMoeno, KawaeiRina, MorikawaAyaka and NatoriWakana. The mingled with the fans and sang songs including Everyday, Katyusha.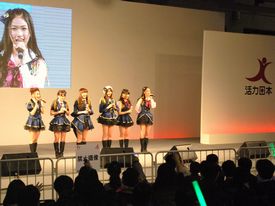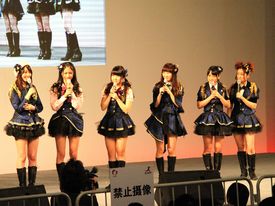 Over 14,000 people applied for the draw to be one of the 1,000 to attend the special program AKB48 live concert. The lucky ticket holders got to wave their penlights to the AKB48 songs making for an exciting atmosphere. Screaming fans holding placards with the name of their favorite AKB48 member stood out in the audience.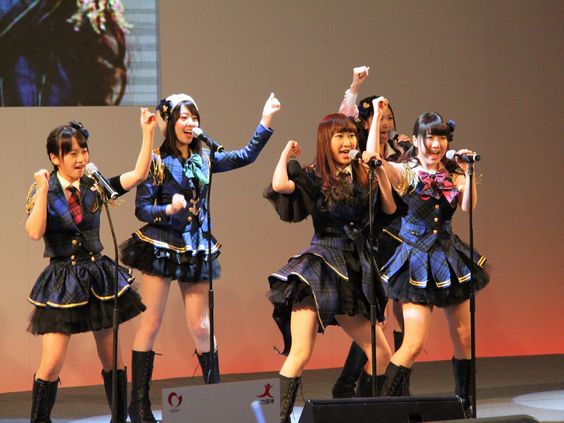 The six girls told of how they had been looking forward to tasting Peking duck which they dined on the night before. When the MC asked them how it was they replied, "hao chi" (delicious) in Mandarin.They also said that they would like to increase the number of overseas concerts so as many people as possible can see them perform. After the concert the Chinese fans were charmed further with a hand shaking session.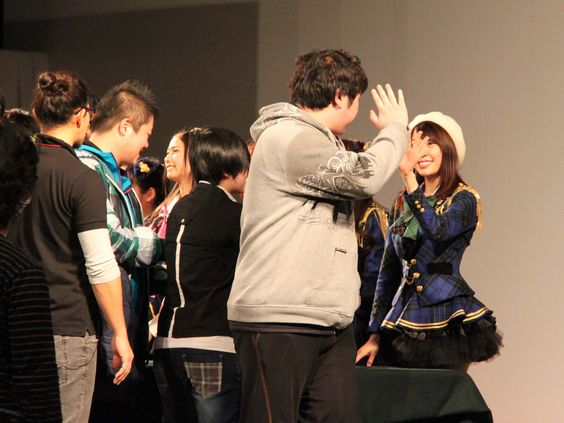 The genki aura that AKB48 brought to the exhibition venue had rubbed off and visitors and people lined up at the entrance. Booths at the venue introduced Japan's tourist destinations, cutting edge technology, cuisine and traditional culture. Electric cars and energy conservation technology displays especially drew attention.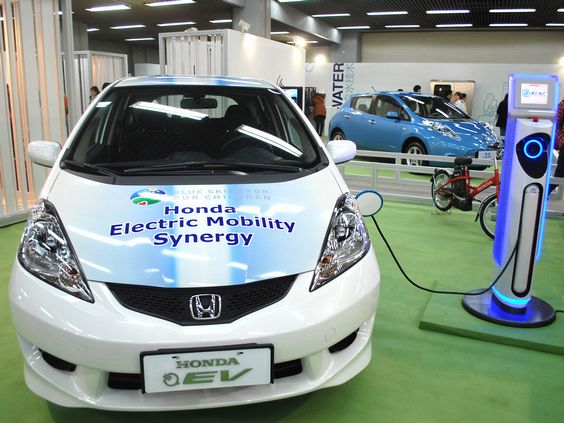 There was a maguro (tuna)carving performance and visitors got to taste Japanese seafood cuisine finding out that it is safe and tasty. Many passed on their good wishes saying that the way that Japan pulled together after the disaster was truly wonderful.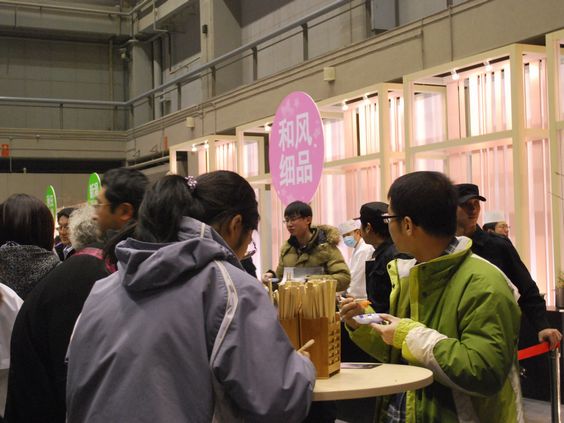 Overseas correspondent - Ryuji
Lives in Beijing, China
Manager at Beijing ShiyuTianbo Consulting for Education
In 2010 established Beijing ShiyuTianbo Consulting for Education jointly with partner.
Interpreter, Japanese language advisor, working to bridge Japan and China


PRESENTS
All the info. on asianbeat's present campaign!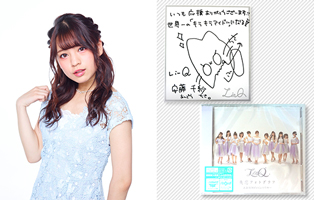 * Win a CD & a card signed by LinQ Chisa Ando!
[Details] Click
HERE
!