[ICON] Katsuya Nakamura - MSGR Owner and Driving Force Behind Fukuoka Street Fashion
MSGR – passing on street culture folklore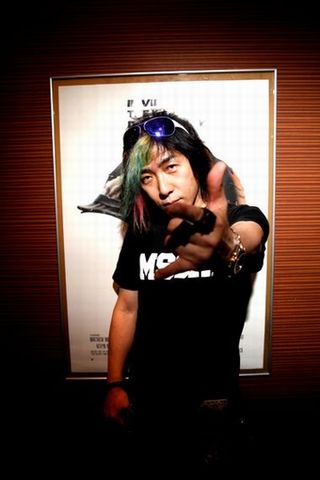 It is said that Fukuoka street culture grew from the club scene in
Oyafuko Dori
, and has now moved to
Daimyo and Imaizumi
and the young gather there.
Street culture features a unique fashion.
The origins go back to the fifties – in California - when the company Roller Derby began selling the world's first Roller Surfing skateboard. A unique fashion accompanied the popularity.
You can say that street fashion history actually parallels skate culture history.
Skateboards came to Japan in the seventies.
A surf shop in Ota Ku Tokyo called The Surf sold the first skateboard. In an attempt to promote surfing they sold skateboards that someone brought back from the States.
Japan's street fashion became known in the late seventies at the same time as the first skateboard boom.
In the eighties Japanese street fashion eventually established its presence. The Oyafuko area was the center of youth culture and street fashion gradually made its presence felt.

In the nineties famous fashion brands released street fashion lines. As the style became recognized throughout the world, import shops throughout Japan handling street fashion began to appear.

Around that time a number of street fashion shops began to appear in Fukuoka around the Daimyo area. Mainstream youth fashion in Fukuoka then became street fashion.

MSGR appeared in the late nineties at the height of the street fashion boom.

Supported by the youth including musicians and artists, MSGR has been offering items that it really thinks are good, rather than just being the antenna shop of famous brands.

MSGR is a place that passes on the message of street fashion folklore – the embodiment of what the youth pursue.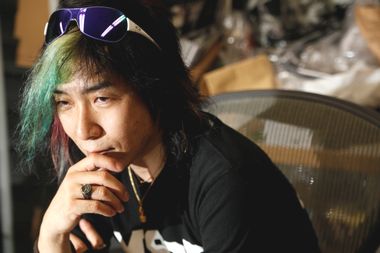 Don't let them think it's local!? Collections admired by many artists
MSGR aims to make clothes that seem like an overseas brand.
The items on sale are made to fit the Japanese physique, created with traditional and top brands in mind. The finished product has a world wide feel, rather than a local product.

Not revealing the manufacturing process or location is another way to hide the "local" factor. Domestically, MSGR has become known as a Fukuoka brand. However, overseas people are surprised that it is a Japanese brand.
MSGR has conducted collaborative projects with artists such as la coka nostra and Limp Bizkit. These came about by an encounter with FLJ magazine editor Ono Toshiya. The collaboration that came from a chance meeting with Ono led to MSGR to become known around the world.

They describe the situation like this.

"I think new items and collaborations come about naturally. Culture is the same. Nobody makes it, it just comes about naturally and somebody spreads the word – it's just natural."

MSGR's intent can be seen in the way its items have developed. It is not about WHO is wearing it, but simply someone just happened to like it. They don't intend to try and break into the NY or LA street fashion scene. Though there are many MSGR fans overseas, that came about from them giving an item to an overseas coordinator who passed it on to a musician. That is a natural diffusion.
Trends rapidly change in the tough fashion industry. Still, street fashion is holding its own.

Fashion will continue to change and blend into culture. I am looking forward to seeing how Fukuoka will change, and in what form it will travel around the world.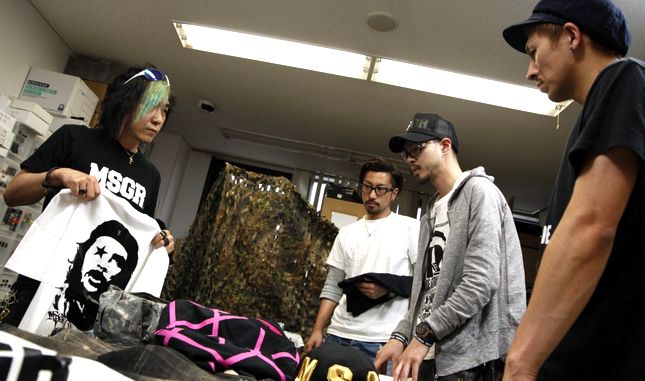 ※Ono Toshiya
Editor of magazines Fine and WARPduring the boom. Currently editor of FLJ(FILTH, LIBERTINE & JUSTICE).
MSGR Official Shop
boil:fukuoka
TEL.092-412-9046
4-25-13-1F Hakataekimae Hakata Ku Fukuoka
Open: 10:00 – 20:00
MSGR Official Home Page
http://www.fortyfour.co.jp/
PRESENTS
All the info. on asianbeat's present campaign!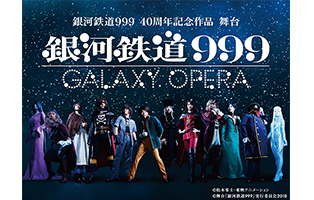 * Win 2 pairs of tickets to the play "Ginga Tetsudo 999" -GALAXY OPERA- Kitakyushu Performance!
[Details] Click
HERE
!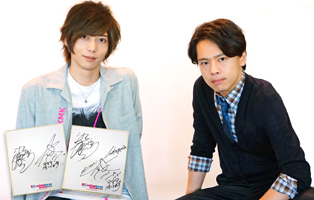 *Win a card signed by Akinori Nakagawa & Toshiyuki Someya!
[Details] Click
HERE
!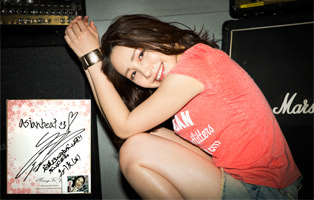 * Win a card and a cheki (photo) autographed by You Kikkawa!
[Details] Click
HERE
!