[ICON] Yonehara Yasumasa - Cheki Wielding Photographer and Spokesman for Youth Culture(3/3)
Japanese girls are popular the world over, they just need to be more confident.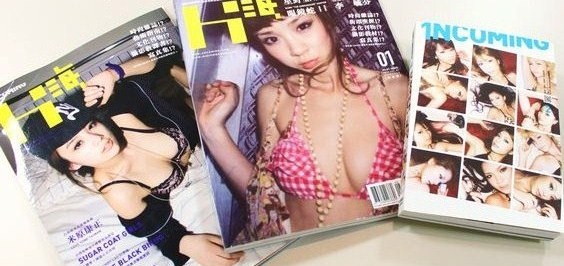 ● Mr.Yonehara is very famous in Taipei, featuring in popular magazines "Hi magazine" and "1NCOMING"
ab:What's the message you want to convey through your work?
Yonehara: Tokyo girls are cute and they're real, and I want people to see that cuteness and realness about them. I myself am a little afraid of anything that's not Japanese or at least Asian. It doesn't matter how many white people come to Japan, it's just a bit too much for me (lol). If it's photography, people who understand the view of white people should be taking the photos as they're the ones who'll be able to better capture various nuances. I, on the other hand, understand Japanese and Asians, so I'm better suited to photographing them. I think that's an important thing to show the reader and if you look at my work I think you'll understand what I mean. If I go to Taiwan I take photos of Taiwanese girls, if I go to Korea I take photos of Korean girls, but what I don't understand is taking photos of foreigners in Japan. Ultimately it's just perpetuating the inferiority complex that Japanese people have towards foreigners. We're basically telling our children we're inferior to foreign people. Instead, we should be telling our children, "go and see the world for yourself." Japanese girls are popular the world over right now, so they really need to be more confident in themselves. Whether it's sports or pottery, there are so many Japanese acknowledged throughout the world now but there are still so many people in Japan who don't have a clue. I'm sure the media has something to do with this also, but I feel like we're gradually becoming worse and worse off and just being made to buy things.
ab:Do you feel the same about the rest of Asia?
Yonehara: Taiwanese, for example, really love Japan, which I'm grateful for. But what I also hear from them is how they're interested in our history and our culture but they feel that Japanese people today have forgotten who they are. They think that we're always looking-up to other countries, wanting to be like other countries, and the Taiwanese people don't want us to be that way. People need to find out for themselves what's going on in the outside world and start to get more involved with their own country.
Go ahead, see if you can do a better job than a 50 year old like me.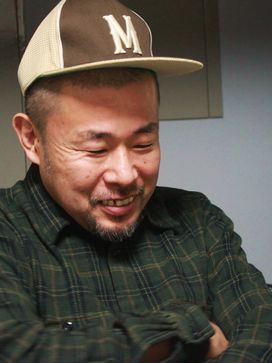 ab:Who has influenced you over the years?

Yonehara: If you mean whose works did I look at when I was younger and fantasize, 'I'd love to meet this person,' or 'I hope I get to work with this person one day,' then I'd have to say Andy Warhol and Lou Reed. They just seemed like they could get the job done no matter where they worked. Kind of like a singer in a punk band I guess: they just were who they were. I envied that about them and wanted to be like that myself. I always looked up to people who did things their own way and decided things for themselves.

ab:Do you have a favorite motto?

Yonehara:"Don't think, feel."
ab:And finally, is there anything you would like to say to the Asian youth out there?

Yonehara:I think people need to work harder on expressing their own ideas and opinions to others. I achieved this through my photography, but that could also take many forms – it doesn't necessarily have to be a product of some kind. Being young means you have the ability to take on challenges unrestrained. Forget about society's norms and just get out there and challenge yourself. Go ahead, see if you can do a better job than a 50 year old like me.

(2010.10.29 / Re-released 2012.4.12)
etc...
■Movie by The Twinsmattic


■Exhibition at Australia 「HALFSLEEVE & REFILL」 September, 2010


■Trailer 『"Be Horny" by Yonehara Yasumasa DVD』 by 360℃ San Francisco


[INFO]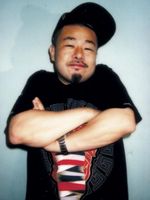 [PROFILE]
Yasumasa Yonehara
editor / creative director / photographer
He published the legendary photography magazine, "auphoto," in the 90s, receiving high praise both at home and overseas. He then gained further acclaim establishing "smart girls" and showcasing his own work, portraying girls in their natural sexy selves using his trusty Cheki.
Today he has established a reputation as the only photographer to work almost entirely with a Cheki, working on magazines, CD jackets and fashion catalogues all over the world. In 2008 he was invited to the Barry Friedman Gallery in Chelsea, NY city, signifying his initiation into the world of contemporary art and has since held exhibitions all over the world. Yonehara is not only a visionary of Japan's ever evolving pop culture, he's also a Japanese artist not afraid to speak his mind.
■Web Sites
CexWork
http://cexwork.com
Blog Elle Online
http://blogs.elle.co.jp/yonehara/
Hypebeast
http://hypebeast.com/blog/yone
twitter
http://twitter.com/#!/yone69
facebook
http://www.facebook.com/