asianbeat will be participating "Japan Expo" in France!
Participating world-famous Japanese Pop Culture Festival!!
This year marks the 15th anniversary of the Japan Expo. Every summer this Japanese culture festival takes place in Paris, France. It's an event that has become so famous, there isn't a person who has not heard of it.

At this year's Japan Expo, Fukuoka prefecture and Fukuoka city have joined forces to present you with the "Fukuoka Booth." To promote Fukuoka further, asianbeat will also be joinning in. Not only do we have a booth, but we will also be participating in stage events.

APOLON's Cam-chan and GERU-C KAKKA will also be taking to the stage, where you will most certainly be enchanted by their renditions of well-known anisons (anime songs).
●Introducing the Fukuoka Booth●
In the Fukuoka booth you can find Mont Blanc Pictures Co.,Ltd., a film production company based in Fukuoka who will be showing films and at the same booth, you 'll find sections that introducing gaming products. You can even try Yame-cha (Japanese tea from Yame city, Fukuoka) and Japanese sake in this corner, as well. We will be giving away various novelty gifts to those who visit us at the Japan Expo, so make sure you stop by the Fukuoka booth!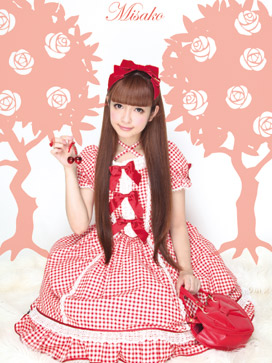 In addition, the famous brand HAKATA JAPAN, that produces Hakata-ori (the traditional local textile craft) and the Japan Lolita Association will be joining us on our adventure. HAKATA JAPAN will be presenting yukata styles for all to see. There is even a corner where you will be able to try them on!

The Japan Lolita Association will be introducing a wide variety of Lolita fashions. You will be able to take pictures with kawaii Lolita girls here.

The president of the Japan-Lolita Association, Misako Aoki who is based in Fukuoka gave comments on her love of Fukuoka❤ (*Please note: Misako Aoki will not be at Fukuoka Booth.[Information as of 26th of June])

◀Misako Aoki, president. Japan Lolita Association
Misako says, "Fukuoka boasts of a large number of Lolita shops - almost as many as Tokyo! You can really enjoy shopping for Lolita clothes here in Fukuoka. Delicious foods such as ramen and mentaiko can also be found here."

The popular caricature artist, taoyuka-san will be drawing up a storm, so make sure to take a look at her booth or you might miss out!

asianbeat will be posting pics of the booth at a later date, so stay tuned! On the day of the event, those of you that stop by and take pictures with us at our booth will be given a special present from asianbeat so please drop by!
JAPAN EXPO: Fukuoka Booth Location
Venue:
Parc des Expositions de Paris-Nord-Villepinte 93420 Villepinte - FRANCE
Fukuoka Booth Location:
Type: Professional
Hall: 5A
Place: BM30/BM34
Japan Expo Official Website:
http://www.japan-expo.com/en/
Japanese Lolita Association
【Outline】
Founded: March 1st, 2013
President: Misako AOKI
Head Secretariat: Kazuo YOSHIHARA
Office: Omura Fashion Design College
2-6 Kuromon, Chuo-ku, Fukuoka-shi, 810-0055
Number of Members: 3,500 appx. (About 60% is overseas' members at 4th of June, 2014) 
Appointed Kawaii Ambassadors: 10 countries/16 Kawaii Ambassadors
Hong Kong, Thailand, Taiwan, Korea, Canada, Brazil, Mexico, Chile,
the Argentine Republic, Austria and Japan
Official website:
http://jlolita.org/
Facebook:
https://www.facebook.com/japanlolita
【Main Activities】
・Updates on Lolita News
・Recruiting & Appointing Japan Lolita Association's Kawaii Ambassadors around the world*
・Hosting Lolita tea parties
・Members can exchange information
・Job openings under President Misako Aoki
【About our Members】
・Membership Privilages
* Mail magazine subscription (Japanese Only)
* You will be able to post information about your upcoming Tea Parties
* You will have the chance to be a Japan Lolita Association's Kawaii Ambassador*
* Enable you to participate in events hosted by the Japan Lolita Association etc.
・Membership Registration
 If you register for membership, you will be given a kawaii Japan Lolita Association Membership Certificate (smartphone version) when you sign up♪ ↓

*Please NOTE: Japan Lolita Association's "Kawaii Ambassador" is different from "asianbeat/FACo Kawaii Ambassador."
HAKATA JAPAN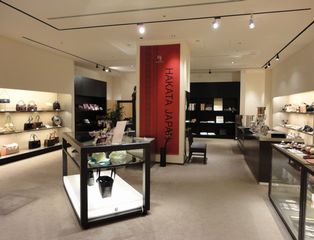 【Company Outline】
Ever since their establishment in 1928, Oshiumi Orimono has been challenging Hakata-ori (Hakata textile)'s infinite creativity. Having celebrated their brand-debut "HAKATA JAPAN" in New York, they released some of their design concepts of bags and small products in 2000.
With their brand concept being, "Cutting-edge classicism," they present not only high-quality weaves but a sense of ever-changing beauty within. HAKATA JAPAN suggests a new style of life for individuals so they can fully enjoy themselves with some of the most stylish and progressive designs.
【Shop Information】
Business Hours: OPEN 10:30~19:30 (Open 365 days a year)
1F, Hakata Riverain,
3-1 Simokawabata-machi, Hakata-ku, Fukuoka
812-0027 JAPAN
TEL: 092-263-1112 FAX: 092-263-1118
For more details, visit HAKATA JAPAN Official website:
http://www.hakatajapan.jp/
●INFORMATION: Stage Events, Presented by Fukuoka Booth●
July 2nd (Wednesday) from 15:00-16:00 & July 4th (Friday) from 16:00-17:00

The anison (anime song) live preformance will take place at the"SAIKO!STAGE." APOLON's Cam-chan and GERU-C KAKKA will be the two main performers. They will also be doing a collaborative act with "Yame-shamisen ("shamisen" is a Japanese musical instrument). If you're lucky, you may even get the chance to witness a dance-off between the yuru-kyara(mascot charactor) Funassyi and Fukuoka Kanbe-Kun!!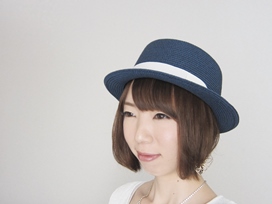 【APOLON Cam (Vocalist)】
Currently working as an artist in the heart of Fukuoka. As of 2013, she will have been active for a year and a half. Having sold 1,200 copies of her latest CD and played a total of 240 live performances, she is most-well known in the Kyushu region but has begun to gain recognition in China, Taiwan, England, and France.
With a unique and gentle singing voice like none other, she will pull you into an entirely different world. Maybe that's the reason why with every new live performance her fans steadily increase.
Official website 
http://apolon-web.com/
【GERU-C KAKKA】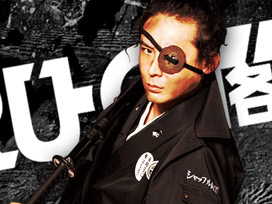 GERU-C KAKKA is an anison (anime songs) DJ that takes an otaku approach to his live events. In addition to this, he produces his own music, dance routines, skits, and idol groups. He loves doing covers of famous anime numbers. He is a producer of Japan's performance group, [HIPHOP sentai B-BOYGER] as well.
Official Website: 
http://geru-c.com/
External Links