Japan Lolita Association: Membership Registration Information
"asianbeat x Japan Lolita Association"
Founded and based in Fukuoka prefecture, the Japan Lolita Association has been spreading word of Lolita culture across the world. asianbeat, along with the Japan Lolita Association will continue to deliver up-to-date information on youth culture from Fukuoka and so here we'd like to introduce you to the Japan Lolita Association. Below are instructions on how to register as a member for the Japan Lolita Association.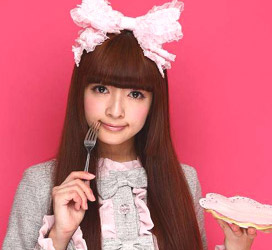 ◀Misako Aoki, president. Japan Lolita Association
"If you're interested, please click the registration button below to fill out the registration form! You will be given a kawaii Japan Lolita Association Membership Certificate when you sign up♥"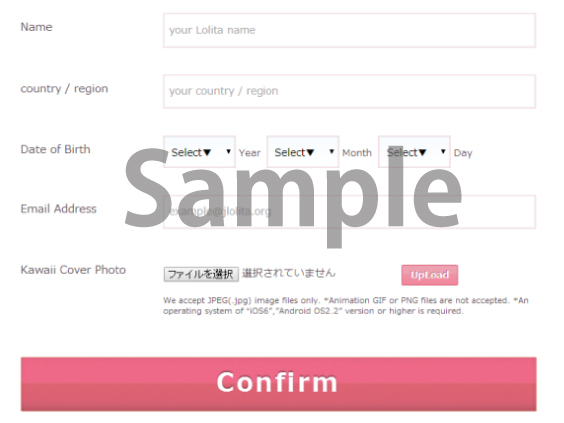 ① Click the "Japan Lolita Association Official Website: Membership Registration Form" button below. It will lead you to the image above.
② To register, fill out the following information: your name, country/region, date of birth and email address.
③ In the "country/region" section, please write the country/region name from which you are registering in the text box.
④ For the section, "Kawaii Cover Photo": Please upload a kawaii(Cute) photo of yourself. Once you select an image, click the "Upload" button. (Only jpeg format image is accepted)
⑤ After completing steps #② to #④, click "Confirm."
⑥ Please double check all the information you just filled out and then click "Register."

If your membership registration succeeds, you will receive an original Japan Lolita Association Membership Certificate (Smartphone ver.)
For Membership Registration, click here! ↓

⇒ Back to - Japan Expo Infomation⇒ Back to - asianbeat TOP
External Links
Check out asianbeat coverage of "Japan Lolita Association"!!
asianbeat has many coverages of Ms. Misako Aoki, the president of Japan Lolita Association and Lolita Tea Parties photo reports, so we'd like you to enjoy those articles as well!