#30 Two Days with Anime Director Mizushima Seiji and a Few Good Otaku in China
From October 26~29, 2012, the 5th annual Cartoon and Animation Festival was held in China's coastal city of Amoy.
I was invited to intend the event as a guest, along with "Mobile Suit Gundam 00," "Fullmetal Alchemist," and "Natsuiro Kiseki" director, Mizushima Seiji.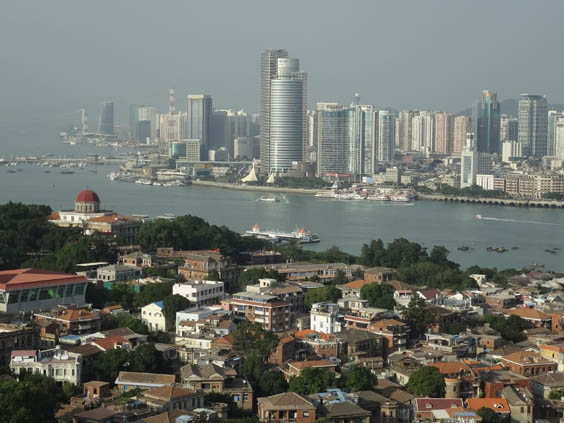 Amoy is a beautiful city – a mix of both old and new.
This was director Mizushima's first visit to China. I've been to China more than 20 times myself and I know just how much young people in China love Mizushima's works, so I was thrilled that I had the opportunity to participate in this event with him.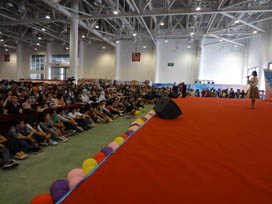 On stage, fans perform anisong karaoke in Japanese.
This was another one of those trips where I didn't encounter any other Japanese. From the time I get off the plane to when I'm heading back to Japan, I won't meet a single one. But as I wrote last week, the moment I stepped foot in the Anime Festival, it's as though I never even left Japan.

"Ore ga Gandamu da!" ("I am Gundam!")

Fans of the "Mobile Suit Gundam 00" anime screamed out the famous line from the series as they swarmed director Mizushima for autographs. It was like an autograph signing session everywhere we went.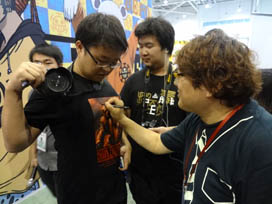 Director Mizushima signing autographs for his fans.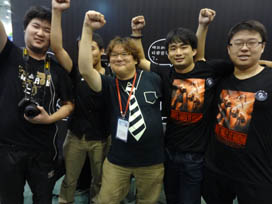 "I am Gundam!" A photo with the Gundam fans.
"This was the first time I took part in an anime festival in China but it was really energetic, just like events in Japan. From young children to adults, all the people who attended were really passionate and I had a lot of fun."
These were the words from director Mizushima about the event, but what did he think of China's otaku?
"(My visit to China) really gave me a sense of the universality of having a strong passion for the things you like, and it made me realize that there aren't any national borders when it comes to the world of otaku."
To the Chinese otaku who got to spend the two days alongside director Mizushima, this was no doubt an invaluable experience. We felt a lot closer to China the country after spending the time with them, and I'm sure the opposite is equally true too.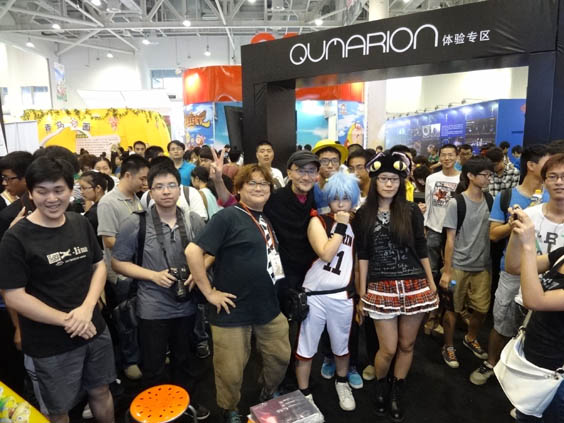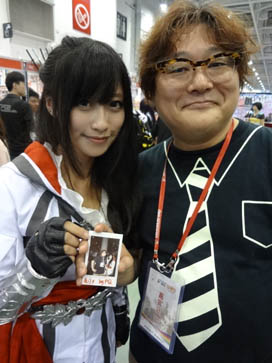 Receiving a polaroid as a gift.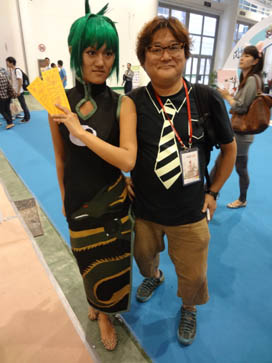 A photo with a cosplayer of one of Mizushima Seiji's works, "Shaman King."
Through anime, people all over the world have come to develop an interest in Japanese culture and society. That's why I feel real human interactions are important now, more than ever.
Making friends overseas is, in my opinion, the most important form of foreign diplomacy for understanding other countries and cultures. The affection you feel towards these friends, in turn, raises your interests and desire to learn more about their country.
I consider all the young people I've met in my cultural diplomacy activities to be dear friends. Everything that they teach me, I consider invaluable.
It's all thanks to anime that Japanese people have been given this opportunity and I can't wait to see just how director Mizushima Seiji's works can generate even more such opportunities as they continue to spread to even greater reaches of the world.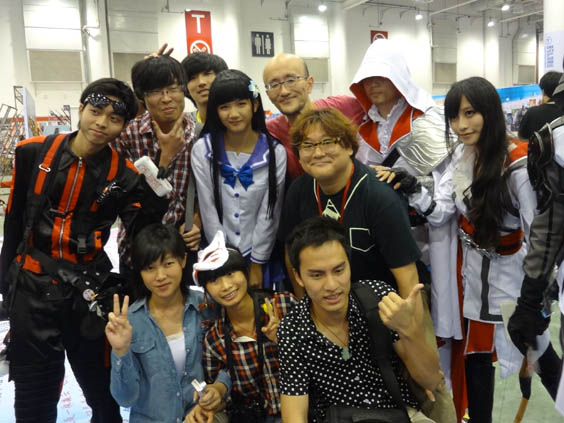 A snap with some anime fans.
A new article every Wednesday!
Next time: Speaking with Takahashi Ai about her recent foray into the world of voice acting!

Columnist: Sakurai Takamasa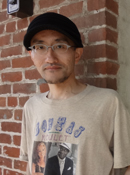 Contents Media Producer, author, journalist, managing director of Contents Street Inc. Chief Editor of iPhone magazine "Tokyo Kawaii Magazine" (ASCII Media Works), World Cosplay Summit Executive Advisor, Chief Researcher at Kodansha/Kodansha BC China Management Laboratory.
Cultural diplomat producing events in 103 cities in 24 countries. Books include "Galapagos-ka no susume"(Kodansha), "'Suteru' de shigoto wa umakuiku"(Diamond-sha), "Nihon wa anime de saiko suru
"(ASCII Shinsho), "Sekai no kawaii kakumei " (PHP Shinsho), and "Anime bunka gaiko "(Chikuma Shinsho). Writes regular columns in the weekly magazine "ASCII" and Yomiuri Shimbun.

●twitter http://twitter.com/sakuraitakamasa/
PRESENTS
All the info. on asianbeat's present campaign!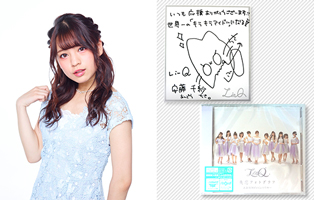 * Win a CD & a card signed by LinQ Chisa Ando!
[Details] Click
HERE
!