#29 Xiamen (Amoy) International Cartoon and Anime Festival is a Cosplay Paradise.
It may just be my personal opinion, but I think China is the world's biggest cosplay superpower. Their love of cosplay is second to none. Young people in China always look so happy when they talk about cosplay. It's such a pleasant sight to see.

Cosplaying is about becoming something or someone else; it doesn't necessarily have to be a Japanese anime character that you become. But to a lot of cosplay enthusiasts throughout the world, anime is paramount to the pastime, and as a Japanese, I couldn't be happier.

From October 26~29, 2012, Xiamen (or Amoy as it is also known), a coastal city in China's Fujian province, hosted the 5th "Xiamen International Cartoon and Animation Festival." I attended the event this time with Mizushima Seiji, director of anime works such as "Mobile Suit Gundam 00," "Fullmetal Alchemist," and "Natsuiro Kiseki."
Amoy is a coastal city and faces Taiwan across the Taiwan Strait. It's also a very international city, home to many consulates as well as a great number of beautiful and historical buildings.

My visit to this city didn't encounter a single Japanese. However, upon entering the anime festival, it was as though I had never left Japan. There was a stall selling official "One Piece" merchandise, a hoard of people lined up at the booths selling Chinese translations of Japanese light novels, all the Chinese cosplayers were cosplaying Japanese anime characters, and contestants on stage in the singing competition were belting out anime songs in Japanese.

The feature point of my article this week is the photos of these young Chinese who simply love Japanese anime. I specifically wanted to show you the girls this week and the effort they put into their craft. Otaku girls in China, just like in Japan, are quickly on the rise, and I think their existence will be of great importance to China-Japan relations in the years to come.

Firstly though, I want to share with you what I saw in China – a side that isn't portrayed in Japanese media.

Cosplay girls in China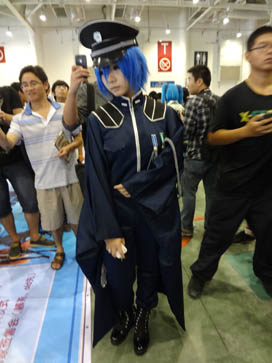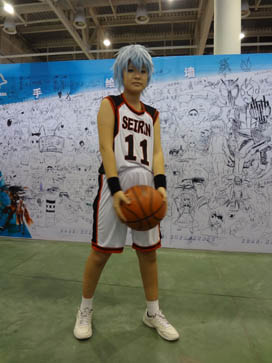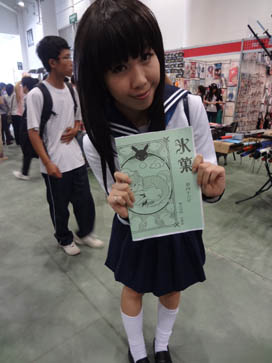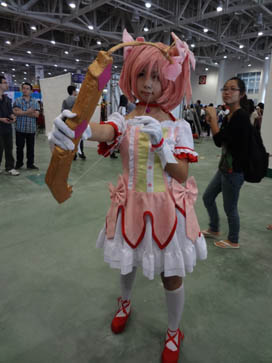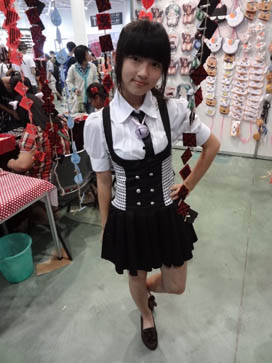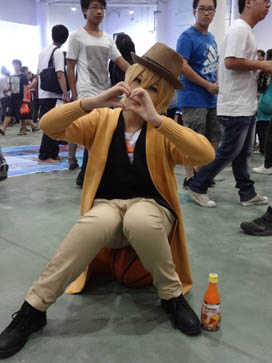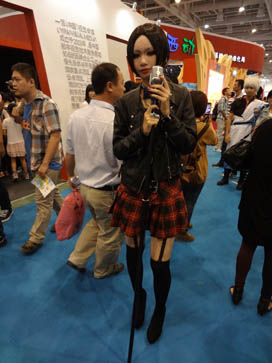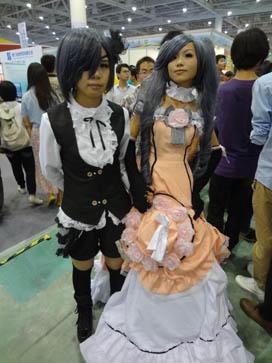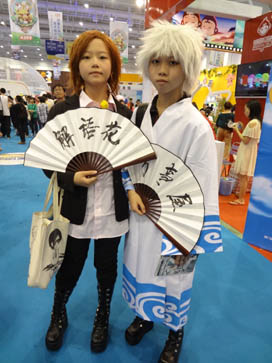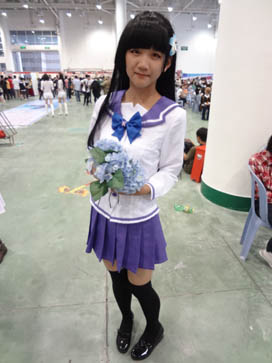 A new article every Wednesday!
Next time: An episode with anime director, Mizushima Seiji, at the Amoy Anime Festival.

Columnist: Sakurai Takamasa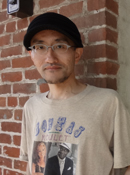 Contents Media Producer, author, journalist, managing director of Contents Street Inc. Chief Editor of iPhone magazine "Tokyo Kawaii Magazine" (ASCII Media Works), World Cosplay Summit Executive Advisor, Chief Researcher at Kodansha/Kodansha BC China Management Laboratory.
Cultural diplomat producing events in 103 cities in 24 countries. Books include "Galapagos-ka no susume"(Kodansha), "'Suteru' de shigoto wa umakuiku"(Diamond-sha), "Nihon wa anime de saiko suru
"(ASCII Shinsho), "Sekai no kawaii kakumei " (PHP Shinsho), and "Anime bunka gaiko "(Chikuma Shinsho). Writes regular columns in the weekly magazine "ASCII" and Yomiuri Shimbun.

●twitter http://twitter.com/sakuraitakamasa/
PRESENTS
All the info. on asianbeat's present campaign!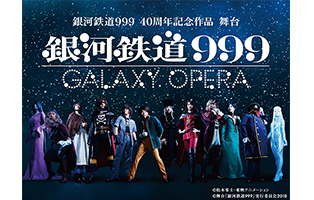 * Win 2 pairs of tickets to the play "Ginga Tetsudo 999" -GALAXY OPERA- Kitakyushu Performance!
[Details] Click
HERE
!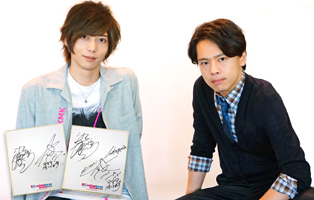 *Win a card signed by Akinori Nakagawa & Toshiyuki Someya!
[Details] Click
HERE
!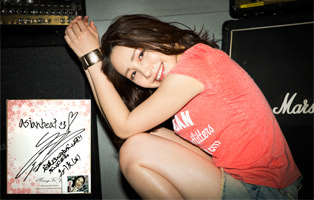 * Win a card and a cheki (photo) autographed by You Kikkawa!
[Details] Click
HERE
!