#28 Interview with Morning Musume's Fukumura, Iikubo and Ishida – Part 2.
Following on from my article last week, here is part 2 of my interview with the three teen members of Morning Musume that took part in their World Handshake Tour: Fukumura Mizuki, Iikubo Haruna and Ishida Ayumi.
#27 The World is but a Stone's Throw Away! What did the Three Teen Members of Morning Musume Feel on their World Tour!?
"I know in my mind that we have a lot of fans all over world, but it never really sunk in that these were actually fans of mine. It has finally sunk in though! (Fukumura)
From 2007 to 2008, when I first began touring the world promoting Japanese pop culture, the thing that took me by surprise the most, and exactly as the girls put it, was just how much people all over the world love Japan. And at the very center of all is Morning Musume. The fact that these girls were able to experience that, I think will become a shining light for the entire generation born into Japan's long period of economic stagnation.
What the youth in Japan need most right now is to develop a healthy sense of self-confidence. When others see the figures of these teenage members of Morning Musume giving it their all on the world stage, they'll no doubt become the inspiration of young people everywhere.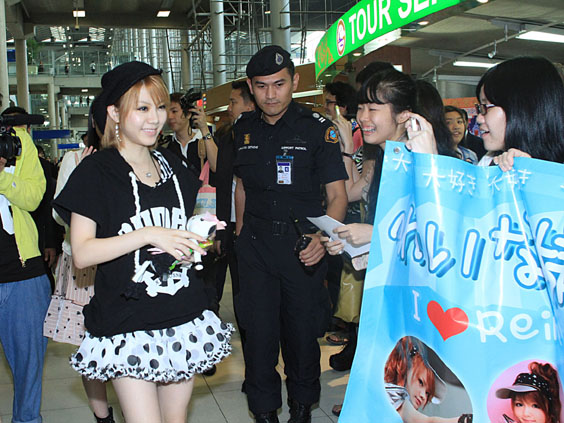 Roughly 300 fans awaiting Morning Musume's arrival at the airport.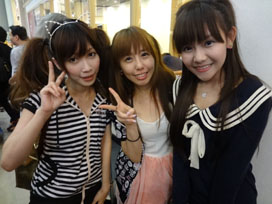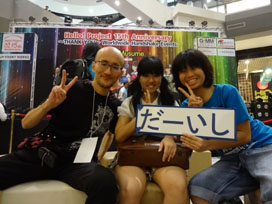 Half the fans in Bangkok were girls.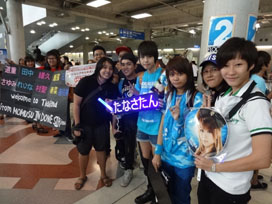 Fans from the Philippines and Indonesia also in waiting at the airport.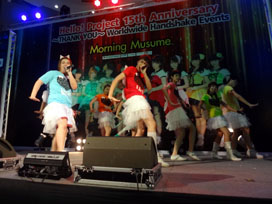 A local Morning Musume cover dance group performs the opening act in Bangkok.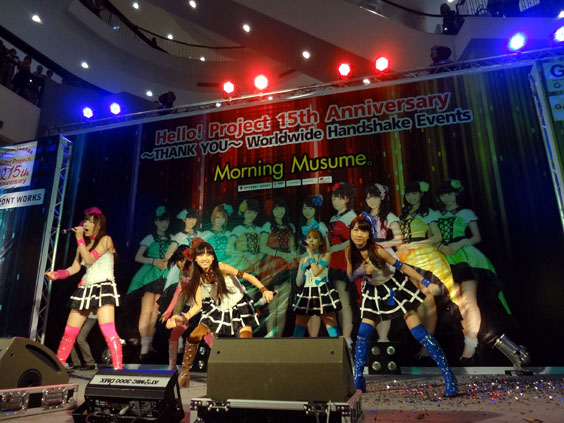 Morning Musume perform their new song "'Wakuteka' Take a chance" for 3000 fans.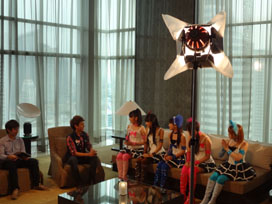 One of many media interviews in Bangkok.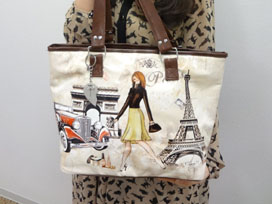 A favorite bag of Ishida Ayumi that she bought in Paris.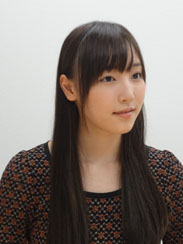 Fukumura Mizuki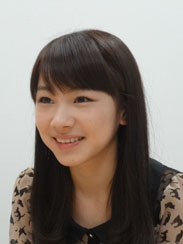 Ishida Ayumi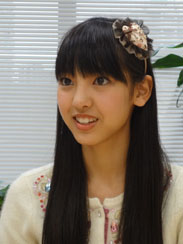 Iikubo Haruna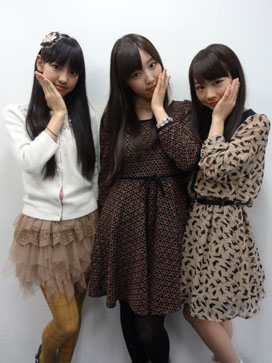 From left: Iikubo Haruna, Fukumura Mizuki, Ishida Ayumi.
"Morning Musume already has a rather long history and we 9th, 10th and 11th generation members, want our fans to get to know more about us." (Fukumura)

I've said this on several occasions in the past, but the mentality of Morning Musume is not unlike the mentality of other forms of Japanese traditional arts.

"I was thrilled that some of the fans even greeted me in Japanese with "Oban desu" – the local dialect of my home town, Sendai." (Ishida)

"We got a lot of fan letters as well, but what was really moving was that some even wrote in Japanese." (Iikubo)

It seems that these young members of the group took away a lot of fond memories of their fans but what did they think of the countries themselves?
"Next time I'd like to be able to see more of the cities with my own eyes. I've always liked learning foreign languages and I even studied Korean for a while, but after the tour I've developed a bit of an interest in French, so I may pick that up at some point." (Iikubo)

The girls all spoke of how they would like to be able to speak more of the local languages the next time they go overseas.

"I hope that there are more opportunities for foreign fans to come to concerts in Japan from now on too." (Fukumura)

I have attended Morning Musume and Hello! Project live performances with foreign friends of mine on several occasions. The emotion and joy that they take away from these concerts is something I wish all of Japan could see.
Just as people will travel to New York or London to see a musical, people could come to Japan to watch their favorite idols perform.
I say this all the time, but the sense of distance that exists between idols and the rest of the world is not an issue concerning idols alone.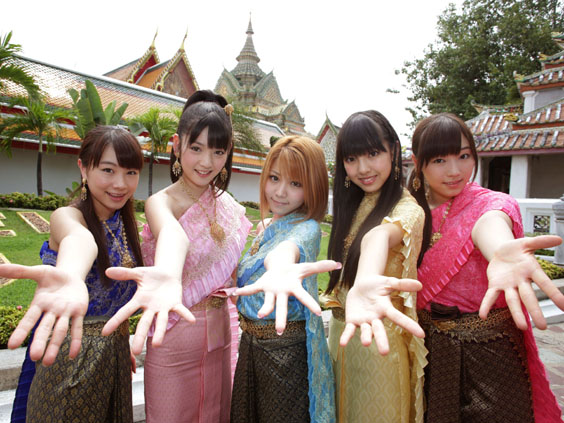 At world heritage site, Wat Pho.
A new article every Wednesday!
Next time: Report from the Xiamen International Cartoon and Animation Festival.

Columnist: Sakurai Takamasa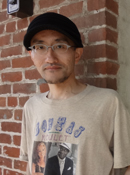 Contents Media Producer, author, journalist, managing director of Contents Street Inc. Chief Editor of iPhone magazine "Tokyo Kawaii Magazine" (ASCII Media Works), World Cosplay Summit Executive Advisor, Chief Researcher at Kodansha/Kodansha BC China Management Laboratory.
Cultural diplomat producing events in 103 cities in 24 countries. Books include "Galapagos-ka no susume"(Kodansha), "'Suteru' de shigoto wa umakuiku"(Diamond-sha), "Nihon wa anime de saiko suru
"(ASCII Shinsho), "Sekai no kawaii kakumei " (PHP Shinsho), and "Anime bunka gaiko "(Chikuma Shinsho). Writes regular columns in the weekly magazine "ASCII" and Yomiuri Shimbun.

●twitter http://twitter.com/sakuraitakamasa/
PRESENTS
All the info. on asianbeat's present campaign!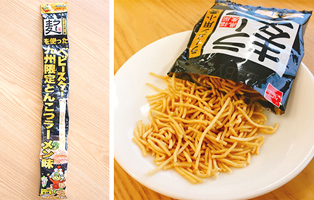 * Win a packet of "Ramugi Baby-Star (Kyushu limited edition tonkotsu ramen flavor)"!
[Details] Click
HERE
!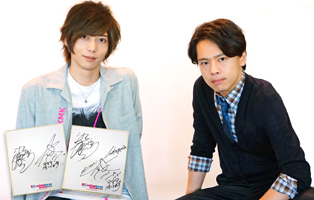 *Win a card signed by Akinori Nakagawa & Toshiyuki Someya!
[Details] Click
HERE
!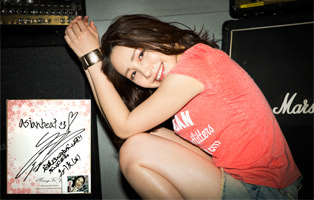 * Win a card and a cheki (photo) autographed by You Kikkawa!
[Details] Click
HERE
!