#27 The World is but a Stone's Throw Away! What did the Three Teen Members of Morning Musume Feel on their World Tour!?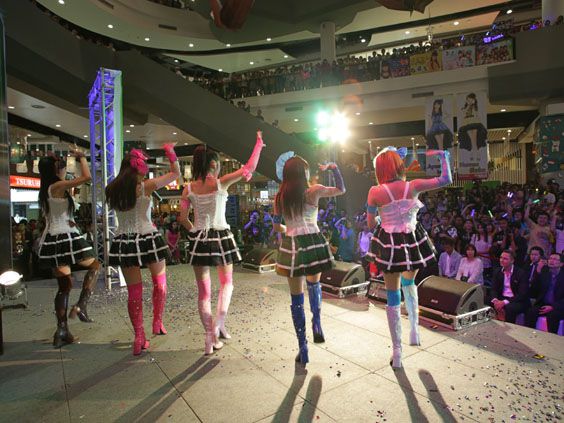 Performing two of their latest songs in front of a crowd of 3000.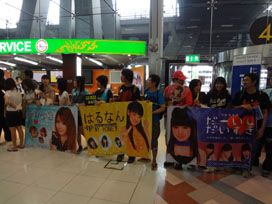 Roughly 300 fans awaiting their arrival at the airport.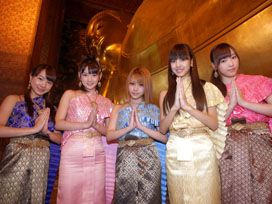 Visiting Wat Pho in Bangkok.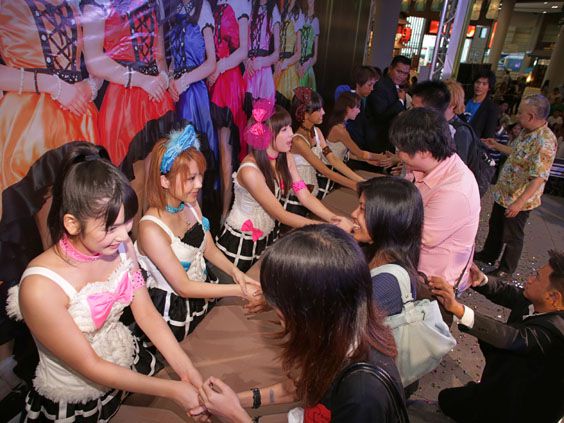 The handshake session in Bangkok.
Ever since they announced which members would be taking part in the tour, there have been two things in particular which I personally wanted to achieve.
One was to see them perform in one of the tour cities myself. The importance of seeing or experiencing something for yourself is something I've come to value highly and advocate to others through my work in cultural diplomacy.
The other thing was to speak with the teenage members of the group once they had completed the tour.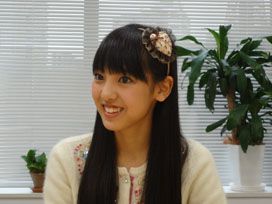 Iikubo Haruna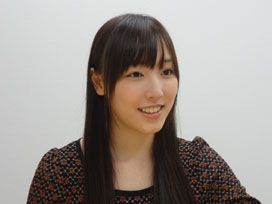 Fukumura Mizuki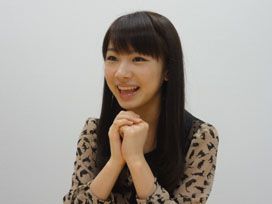 Ishida Ayumi
Unlike the senior members, Michishige Sayumi and Tanaka Reina, it was the first time for the tour group's youngest members, Fukumura Mizuki, Iikubo Haruna and Ishida Ayumi to perform in front of an international audience.

They're the generation that has been brought up amidst a stagnant Japanese economy and their indisposition to overseas travel is becoming quite a serious problem. This is most clearly reflected in the huge drop in the number of students who go on international exchange, with students who study in the US now at a mere 40% of what they once were at their peak. (Institute of International Education)

Japan is at the point where we have to be the ones actively making efforts to compete with the rest of the world and getting ourselves out there on the world stage, but if today's youth, the ones to shoulder that responsibility, are all introverted in nature, then the prospects for Japan's future look somewhat bleak.
But even if we were to tell people Japan's future is unclear, it's hard to tell people to be more globally focused when all the news on TV and in the newspapers is so negative. At the same time, we can't go blaming everything on the introvertedness of young people today.

The teenage members of Morning Musume aren't only at the forefront of Japan's idol scene, they were also born in the past 20 year period of Japan's economic stagnation, but on the surface they're just your regular teenagers.

Japan is a very loved nation. It's not something that most Japanese people are aware of but what these three girls felt when they faced the world and found out for themselves will surely provide valuable markers for others to follow their example. And that's why I was so anxious to speak with them.

What did they think of the fans overseas?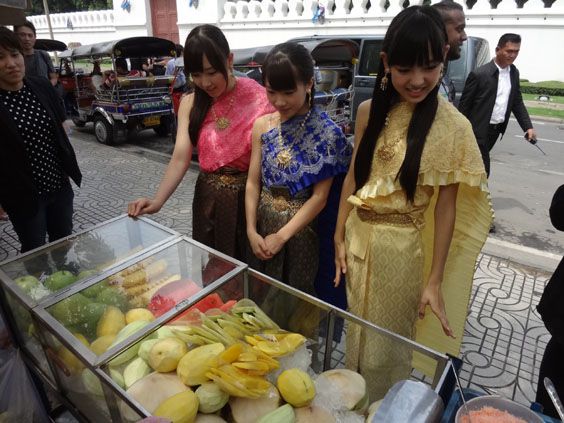 The three girls in traditional Thai dress, checking out the fruit at a street vendor.
"I was surprised at how many female fans there were." (Iikubo)

The fans would scream out in excitement at every little thing the girls did. I've even witnessed this for myself in Bangkok. What left an impression on me in particular, though, was the number of girls in tears at the handshake session after seeing Morning Musume in the flesh perfrom for the first time.
Japanese girls are the adoration of girls all over the world. That's something that really struck me when I toured the world with the Kawaii Ambassadors in 2009.

"If I put myself in their shoes, I get it. If there was someone I wanted to meet, who I normally wouldn't have the opportunity of seeing, and I suddenly got to see them; I would probably react in exactly the same way." (Iikubo)

It's important to try and put yourself in the shoes of others and observe things how others perceive them. This helps to better understand other cultures as well.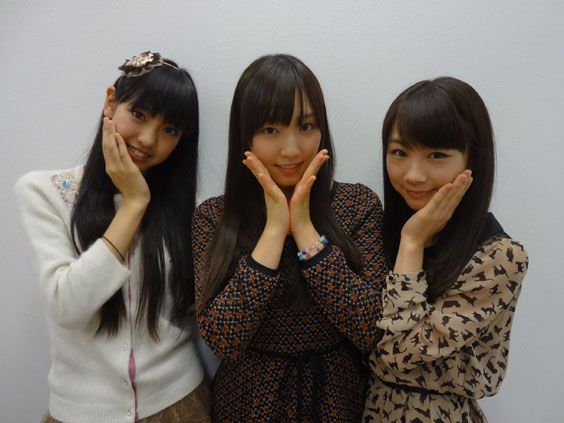 From left: Iikubo Haruna, Fukumura Mizuki, Ishida Ayumi. The three have also appeared on my radio program, "Tokyo No.1 Kawaii Radio."
It seems that the main concern for everyone before they went overseas was the language barrier, though.
"We had so many fans trying to come up and speak to us in Japanese. I was surprised and really happy to find that there aren't any barriers between countries after all." (Ishida)

"Seeing us in video clips and seeing us in person I guess are two very different things. But I really want our fans to get to know the real us more." (Fukumura)

"You're actually quite little, aren't you? That's what a lot of people had to say to me. My height is not an issue for me, so I was just glad that they got to learn something about the real me." (Ishida)

Young people all over the world who develop an interest in Japanese culture through anime and manga, then go on to like other aspects of Japanese pop culture like music and fashion, and that's how they eventually come across groups like Morning Musume.

However, there's one thing that idols can do that anime and manga can't and that's drawing a crowd of people in front of a stage and bringing them together as one. Just how important to Japan is the solidarity experienced by the Morning Musume members and the fans they visited on their world tour? Stay tuned for the second part of my interview with Iikubo, Ishida and Fukumura, next week.

A new article every Wednesday!
Next time: My interview with the three girls from Morning Musume continues!

Columnist: Sakurai Takamasa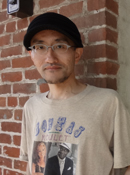 Contents Media Producer, author, journalist, managing director of Contents Street Inc. Chief Editor of iPhone magazine "Tokyo Kawaii Magazine" (ASCII Media Works), World Cosplay Summit Executive Advisor, Chief Researcher at Kodansha/Kodansha BC China Management Laboratory.
Cultural diplomat producing events in 103 cities in 24 countries. Books include "Galapagos-ka no susume"(Kodansha), "'Suteru' de shigoto wa umakuiku"(Diamond-sha), "Nihon wa anime de saiko suru
"(ASCII Shinsho), "Sekai no kawaii kakumei " (PHP Shinsho), and "Anime bunka gaiko "(Chikuma Shinsho). Writes regular columns in the weekly magazine "ASCII" and Yomiuri Shimbun.

●twitter http://twitter.com/sakuraitakamasa/
PRESENTS
All the info. on asianbeat's present campaign!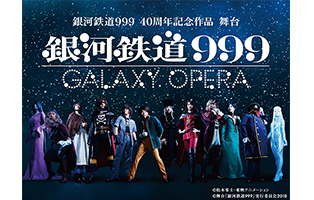 * Win 2 pairs of tickets to the play "Ginga Tetsudo 999" -GALAXY OPERA- Kitakyushu Performance!
[Details] Click
HERE
!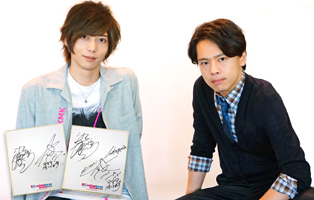 *Win a card signed by Akinori Nakagawa & Toshiyuki Someya!
[Details] Click
HERE
!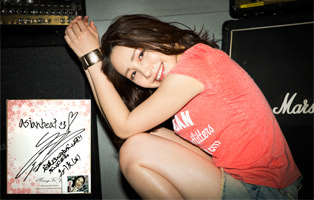 * Win a card and a cheki (photo) autographed by You Kikkawa!
[Details] Click
HERE
!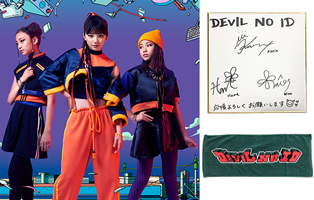 * Win a card or a towel autographed by DEVIL NO ID
[Details] Click
HERE
!