#41 Cosplay in the Middle East – Japanese Cosplay Uniting Nations
"I just love manga and cosplay. Manga is now sold all over the world and I want to go and see people in other countries cosplaying Japanese manga and anime characters for myself."
Soon after meeting Kanna, this is the email she sent me. This was about one a half to two years ago now. After departing the idol scene Kanna chose to get back to her otaku roots and began making cosplay outfits.
She has a strong interest in the cultural diplomacy activities I'm involved in and sometimes when we get together she expresses that interest to me.
There are some dreams that can be fulfilled on one's own, but sometimes it takes discussing your thoughts and ideas with another before you can grasp just what those dreams are. That's why I try and devote what time I can to speaking with the talented young people around me.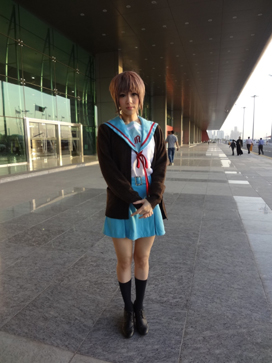 ▲ "Suzumiya Haruhi" – Nagato Yuki cosplay. At the entrance to the Doha Book Fair.
I've always thought how great it would be if we could get girls living overseas to wear the cosplay outfits Kanna makes, and we actually managed to turn that dream into reality twice last year (2012): in Shenyang (China) in June, and at the Doha International Book Fair in December.
Public cosplay events are by no means anything new for countries like China, but for Qatar and the Middle East, this was a first.
Kanna's dream to see the world may have been a simple one, but it lead to the creation of dreams for many others. I believe it's these kinds of connections that form the very foundations of cultural diplomacy.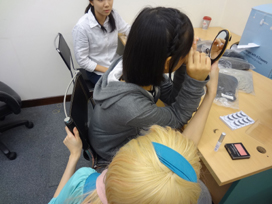 ▲Doha. Cosplay event models: makeup.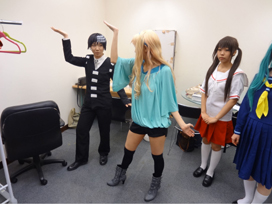 ▲Doha. Cosplay event models: posing.
The models used were local, non-professional girls chosen through audition.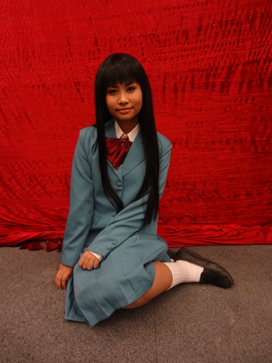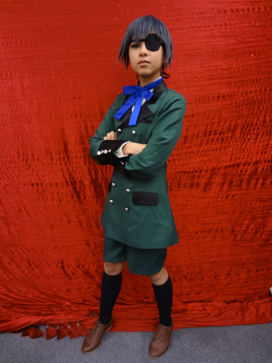 Cosplay event held by the Japan Booth at the Doha International Book Fair.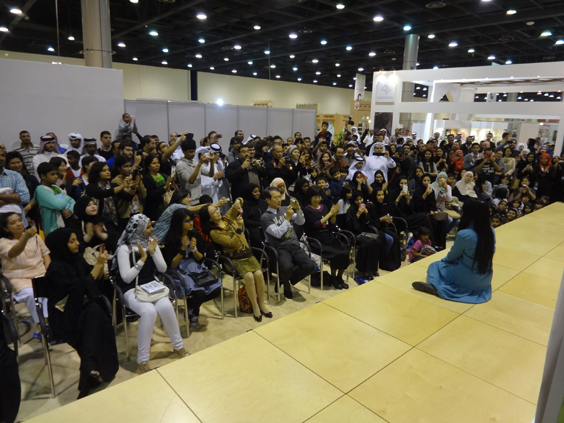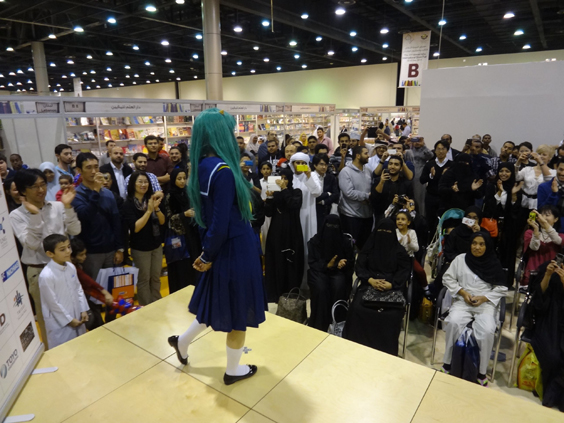 The cosplay event was a big success and it was vastly publicized in the media in the Middle East and in Japan.
Everyone has something that they want to achieve. It may not be something that you can achieve straight away, but no matter how small it is, every little step counts. Even with the anime cultural diplomacy and world kawaii revolution work I do, little by little I'm making friends all over the world.
"Cosplay" is now a universal word.
Cosplay transcends cultural and national borders, and when cosplayers throughout the world come together, I believe they have the power to unite the world.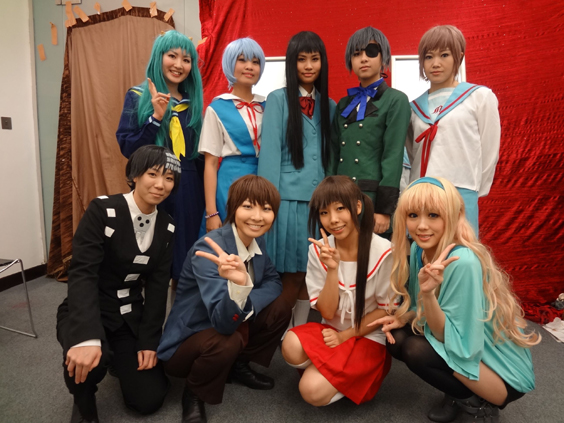 ▲Kanna (on the very right, front row).
A new article every Wednesday!
Next time: My work in cultural diplomacy.

Columnist: Sakurai Takamasa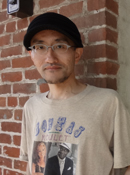 Contents Media Producer, author, journalist, managing director of Contents Street Inc. Chief Editor of iPhone magazine "Tokyo Kawaii Magazine" (ASCII Media Works), World Cosplay Summit Executive Advisor, Chief Researcher at Kodansha/Kodansha BC China Management Laboratory.
Cultural diplomat producing events in 103 cities in 24 countries. Books include "Galapagos-ka no susume"(Kodansha), "'Suteru' de shigoto wa umakuiku"(Diamond-sha), "Nihon wa anime de saiko suru
"(ASCII Shinsho), "Sekai no kawaii kakumei " (PHP Shinsho), and "Anime bunka gaiko "(Chikuma Shinsho). Writes regular columns in the weekly magazine "ASCII" and Yomiuri Shimbun.

●twitter http://twitter.com/sakuraitakamasa/
PRESENTS
All the info. on asianbeat's present campaign!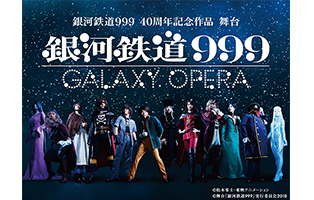 * Win 2 pairs of tickets to the play "Ginga Tetsudo 999" -GALAXY OPERA- Kitakyushu Performance!
[Details] Click
HERE
!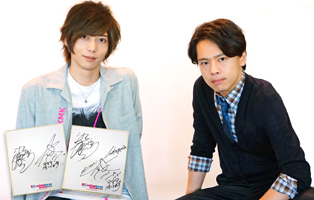 *Win a card signed by Akinori Nakagawa & Toshiyuki Someya!
[Details] Click
HERE
!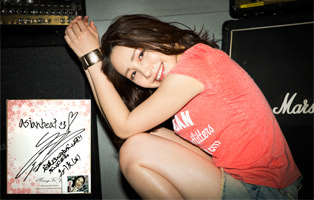 * Win a card and a cheki (photo) autographed by You Kikkawa!
[Details] Click
HERE
!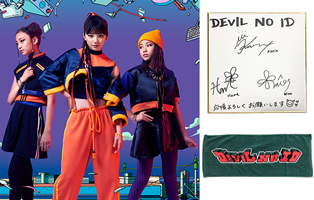 * Win a card or a towel autographed by DEVIL NO ID
[Details] Click
HERE
!