#58 "I carry Japan in my heart" – Lolita Fashion Lovers are Japan's National Treasures
Encounters can be mysterious things, and as such, I'm sure there wouldn't be another man alive who has met as many lolita fashion lovers in as many far-stretching regions of the world as I have. It's the reason why the Ministry of Foreign Affairs appointed me as producer of the Kawaii Ambassador project in 2009, and ever since then, even after we parted ways, both Kawaii Ambassador, Aoki Misako, and I have constantly found ourselves involved in projects and activities with lolitas in some way or another.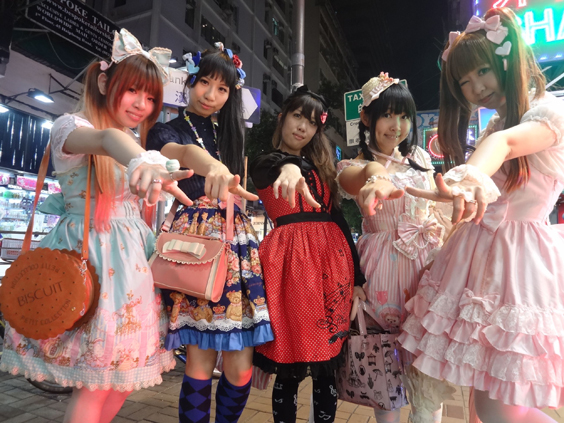 Meeting up at subway station exits is customary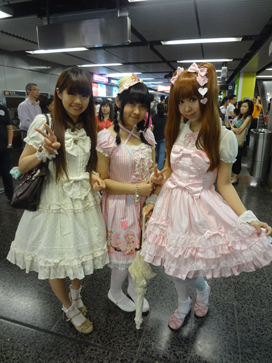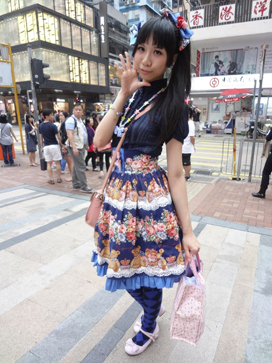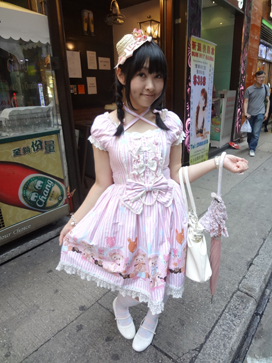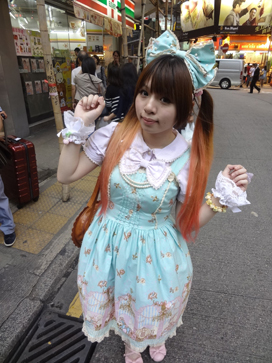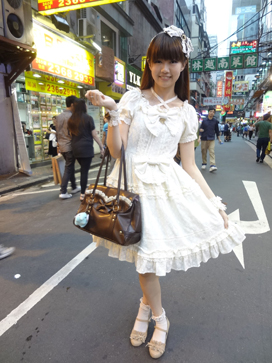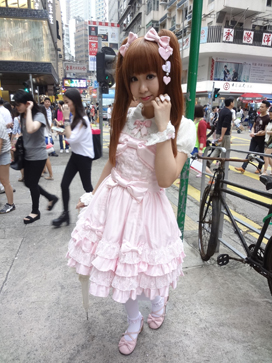 I first met the lolitas of Hong Kong in April 2011. Thanks to this encounter, these girls always do what they can now to support me in the work I do in Hong Kong.
"I carry Japan in my heart."
That's what one of these girls said to me. Though they are treasured friends to me, their very existence is more like a national treasure to Japan.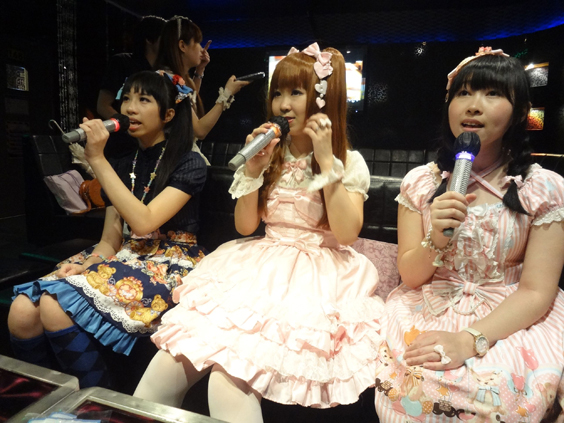 Singing J-Pop at karaoke.
Lolita fashion is recognized as Japanese fashion by people the world over. I always feel like I'm back home in Japan whenever I meet up with these groups of girls – particularly so when we arrange to meet at a subway station. Whether they're drinking tea together in a café or singing J-Pop songs for hours at karaoke, just watching them makes me feel at ease. For Japanese people the only way to visit another country is to board a plane or go via sea, but making friends overseas like this closes the gap between Japan and the world and I want all the young Japanese to realize this while they're still young.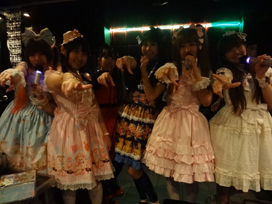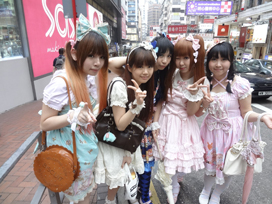 Walking the streets in their favorite outfits.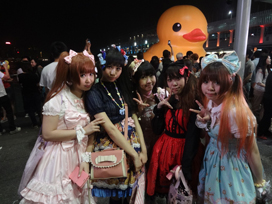 Checking out the popular "Rubber Duck"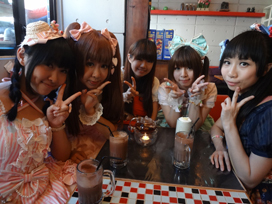 Cafe time.
We live in a world that's plagued by war, and when I watch the news I often wonder if the day when people come to accept and understand each other will ever come. But if people throughout the world continue to share their values with each other and find commonalities in their daily lives, then there just may be hope for that dream yet. That's why whenever I have time in the day I like to interact with these people as much as possible via Facebook and Twitter, because that's where they interact with each other on a daily basis.
A new article every Wednesday!
Next time: Exclusive interview with recent Morning Musume graduate, Tanaka Reina, and her journey into bandhood.

Columnist: Sakurai Takamasa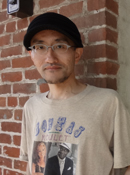 Contents Media Producer, author, journalist, managing director of Contents Street Inc. Chief Editor of iPhone magazine "Tokyo Kawaii Magazine" (ASCII Media Works), World Cosplay Summit Executive Advisor, Chief Researcher at Kodansha/Kodansha BC China Management Laboratory.
Cultural diplomat producing events in 103 cities in 24 countries. Books include "Galapagos-ka no susume"(Kodansha), "'Suteru' de shigoto wa umakuiku"(Diamond-sha), "Nihon wa anime de saiko suru
"(ASCII Shinsho), "Sekai no kawaii kakumei " (PHP Shinsho), and "Anime bunka gaiko "(Chikuma Shinsho). Writes regular columns in the weekly magazine "ASCII" and Yomiuri Shimbun.

●twitter http://twitter.com/sakuraitakamasa/
PRESENTS
All the info. on asianbeat's present campaign!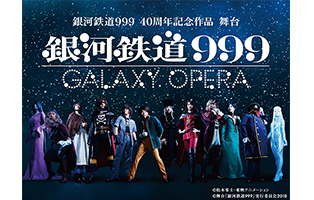 * Win 2 pairs of tickets to the play "Ginga Tetsudo 999" -GALAXY OPERA- Kitakyushu Performance!
[Details] Click
HERE
!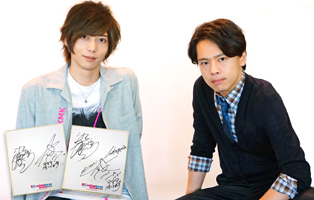 *Win a card signed by Akinori Nakagawa & Toshiyuki Someya!
[Details] Click
HERE
!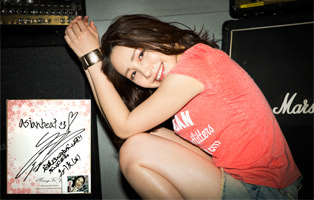 * Win a card and a cheki (photo) autographed by You Kikkawa!
[Details] Click
HERE
!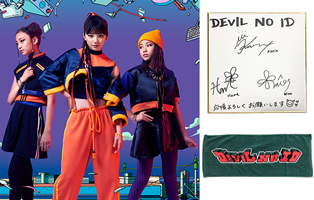 * Win a card or a towel autographed by DEVIL NO ID
[Details] Click
HERE
!