#60 Why Hello! Project is at the Forefront of Japan's Idol Scene – Interview with Tanaka Reina – Part Two
Following on from my previous article, this is the second part to my interview with former Morning Musume member, Tanaka Reina, as she sets out on a new voyage with band, LoVendoЯ.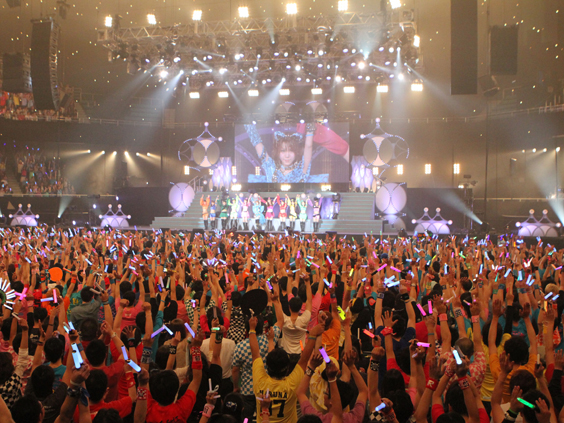 Tanaka Reina's graduation concert at the Budokan.
I have never seen another idol whose very purpose in life, it seems, was to sing live on stage, quite like Tanaka Reina. It's almost like you can't have Tanaka Reina without her live performance as well. So just what kind of a place is the concert stage to Reina?
"It's a place where I can become a god. It's a place where I'm never embarrassed no matter what I do. I'm most confident when I'm performing on stage. That's what kind of place it is for me. I've never had more confidence on stage over the past 10 years than I did when I performed at my graduation concert at the Budokan. I just couldn't wait for it start and for all my fans to see me. For me it wasn't about the sadness of my departure from Morning Musume so much as it was about just enjoying my final concert with the group."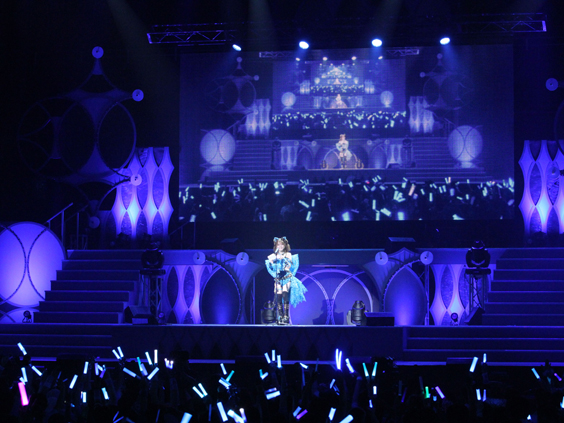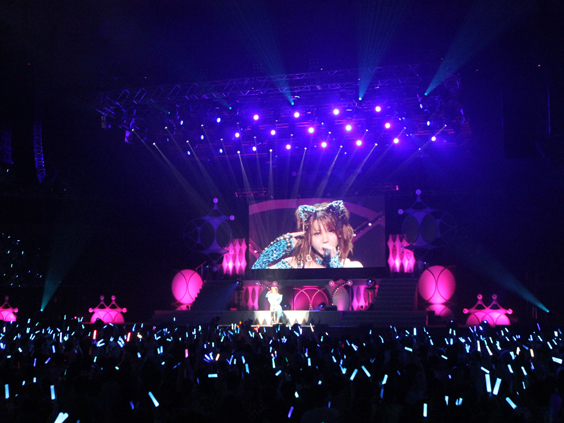 I personally thought it seemed like a very Tanaka Reina thing to do, to go out with a smile. People from around the world came to attend and there wasn't a single person who wasn't pleased with the concert. Tanaka Reina was perfect and her performance that night will forever be remembered by all those who saw it.
"During the 10 years I was with Morning Musume, I never wanted to change; I wanted to always stay the same Tanaka Reina. It's common to adopt a different look once you become an adult but kept telling myself to just be me and don't change a thing."
Is it possible to still be the same Tanaka Reina from here on as well, though?
"I may be in a band now but Tanaka Reina will never change."

The first time I saw Tanaka Reina perform live, and the first time I even learned about her existence, was at a concert in Paris, in July 2010. The significance of this concert regarding the sense of distance between Morning Musume / Hello! Project groups and international audiences was enormous. And as I travel around the world I've constantly felt that the call from countries throughout the world for Hello! Project groups is the same as the worldwide love of Japanese anime and fashion.

Hello! Project has been at the forefront of the idol industry for the past 15 years, and I asked Reina her thoughts on the reason behind this.
"I think the fact that there is so much variety is quite significant. They don't follow the same route. ℃-ute for example, have their sexiness. People who aren't familiar with them would probably watch them and think, "Are these idols? They're so adult!" It's through changes like this that more and more people come to know who we are."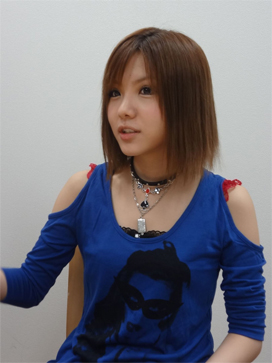 Following her graduation, Reina took her first ever long vacation. She said she spent a lot of time at home with a hula-hoop.
In fact, over the past two years, I've feel like there has been a rapid increase in the number of young female fans at Morning Musume and C-ute concerts.
Whenever I attend these performances I always feel that Hello! Project are really delivering to female audiences who want to see cool, kawaii girls live in concert. To me, I feel that there are an even number of male and female fans at these concerts overseas, and I think that level of diversity is starting to spread to Japan as well.

Reina, when did you first feel that there was an adoration of Morning Musume, and even you personally, overseas?
"When we actually went overseas ourselves. We occasionally receive comments on our blogs and letters from fans, but it's not like there are so many that we can't keep up. So in the beginning it was just like a reminder that we do have some fans overseas. But then we go and actually put on a performance overseas and we would get thousands of people standing before us. I was shocked when I witnessed this for myself the first time."
I felt the same as Reina when I stood among the 4000 odd people who attended Morning Musume's Paris concert in 2010.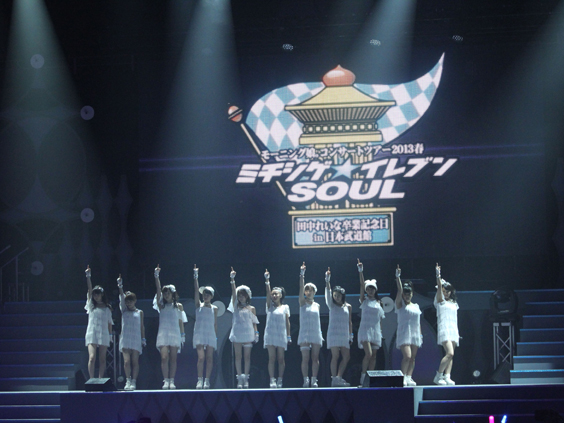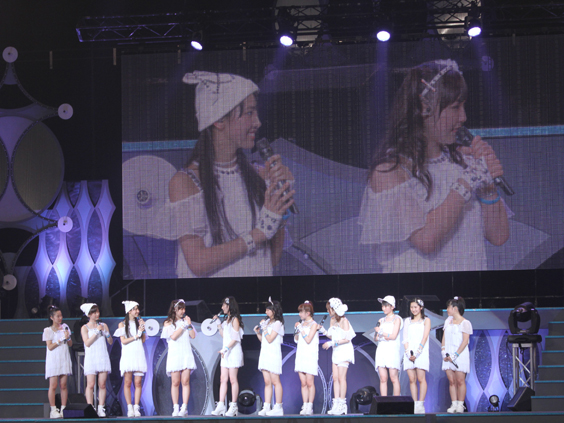 "The concert in Paris was one in a series of overseas performances that Morning Musume held at that time. These concerts were all one time only performances so there was definitely a feeling of wanting to give it my all, but once I got up on stage it was really no different to any other performance I've given."

In September 2012, Morning Musume held a mini concert and handshake session at a shopping center in Bangkok, Thailand, and I met many fans there who had been brought to tears because they got to meet Tanaka Reina and Michishige Sayumi in person. Seeing this was like getting a little bit of extra push to continue my work in cultural diplomacy.

"Japan finally came"
To these fans, Tanaka Reina and Morning Musume are Japan. After 10 years developing her craft with Morning Musume, Tanaka Reina has now passed the baton on to the next generation to walk her new path with girls band, LoVendoЯ. From idol to band member, Reina is about to walk a path that no other idol has before. More from Tanaka Reina and her new LoVendoЯ band members in the next installment. Stay tuned.

A new article every Wednesday!
Next time: Tanaka Reina's new voyage – interview with LoVendoЯ

Columnist: Sakurai Takamasa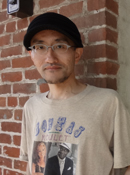 Contents Media Producer, author, journalist, managing director of Contents Street Inc. Chief Editor of iPhone magazine "Tokyo Kawaii Magazine" (ASCII Media Works), World Cosplay Summit Executive Advisor, Chief Researcher at Kodansha/Kodansha BC China Management Laboratory.
Cultural diplomat producing events in 103 cities in 24 countries. Books include "Galapagos-ka no susume"(Kodansha), "'Suteru' de shigoto wa umakuiku"(Diamond-sha), "Nihon wa anime de saiko suru
"(ASCII Shinsho), "Sekai no kawaii kakumei " (PHP Shinsho), and "Anime bunka gaiko "(Chikuma Shinsho). Writes regular columns in the weekly magazine "ASCII" and Yomiuri Shimbun.

●twitter http://twitter.com/sakuraitakamasa/
PRESENTS
All the info. on asianbeat's present campaign!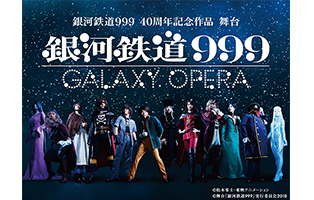 * Win 2 pairs of tickets to the play "Ginga Tetsudo 999" -GALAXY OPERA- Kitakyushu Performance!
[Details] Click
HERE
!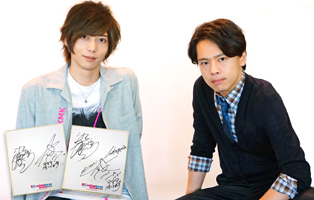 *Win a card signed by Akinori Nakagawa & Toshiyuki Someya!
[Details] Click
HERE
!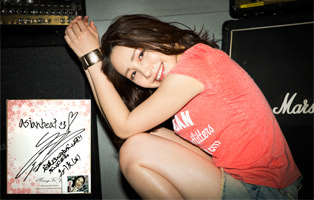 * Win a card and a cheki (photo) autographed by You Kikkawa!
[Details] Click
HERE
!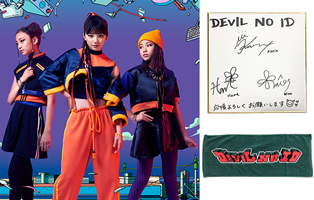 * Win a card or a towel autographed by DEVIL NO ID
[Details] Click
HERE
!