#64 Why Does a Local Shopping Arcade Give its Full Support to this Idol Group?
Following on from my previous article, this week I continue with my report on the Ehime prefecture "locodols" (local idols), Hime Kyun Fruit Can (or Himekyun for short) and their hometown, Matsuyama.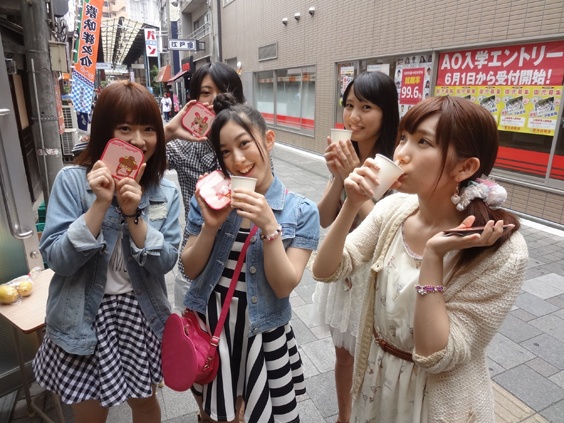 Himekyun's main base is a live house called "Salon Kitty," but they receive a lot their support from the nearby shopping arcade, Gintengai. This is one of the main shopping arcades in Matsuyama. Himekyun walked Gintengai with me while they took part in a photo shoot at the same time. One of the fascinating things about Japanese idols is that they're so professional on stage, but off stage, they're just regular girls. Chatting with the girls as we walked through the arcade, it made me reminisce on various experiences from the past.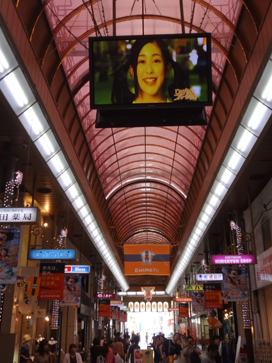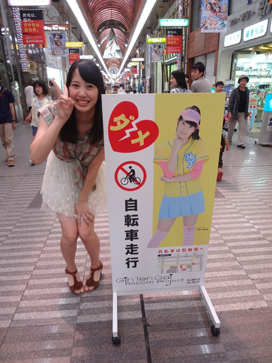 Walking through Matsuyama's Gintengai.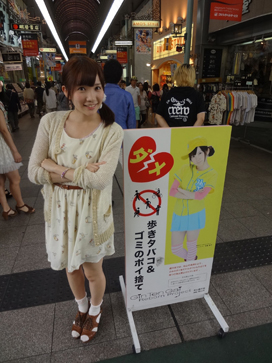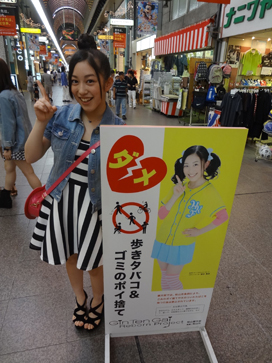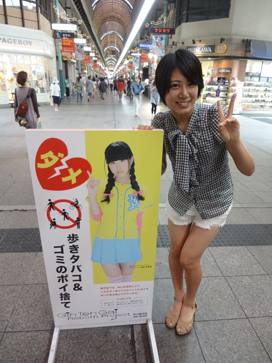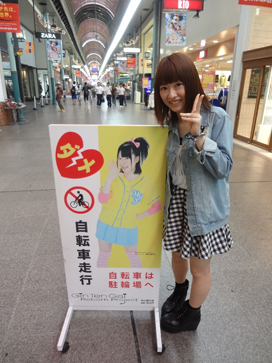 The entire Gintengai arcade is all about Himekyun.

Himekyun are on the posters for a campaign about traffic manners, and their recordings are played at regular intervals on the arcade TV monitors.
There are a number of shops that sell Himekyun goods as well, but the icing on the cake would have to be the "Himekyun Shop." The shop sells Himekyun goods that you can only buy here and there's even a stage set up for them at the back of the store.

"After rehearsals, we often come to this shop to eat shaved ice."
"We were all in this café just the other day."

It's like Gintengai and Himekyun are integrated as one.
Even if there is a local idol boom in Japan right now, very few locodols form such close bonds with their cities as this group has.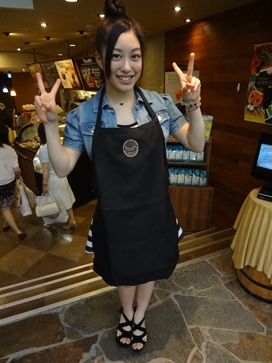 "We regularly hold meetings with the people at Salon Kitty and I think that has made all the difference. We don't just leave the ball in the other's court. But the girls also do things like take charge of a shop for a day or help out with lucky prize draws that we hold in the arcade, so they're working with us to boost economic activity in the area. There's also plenty of opportunity for the shopping arcade union members to see the perform live in front of them and seeing the girls working so hard has really helped convince those who had their doubts about them in the beginning."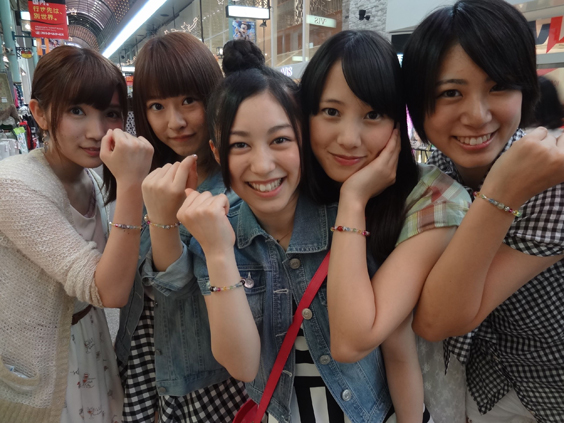 Himekyun bracelets sold at one of the accessory shops in the arcade.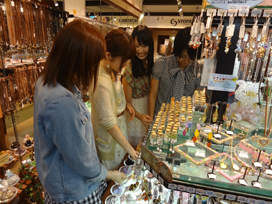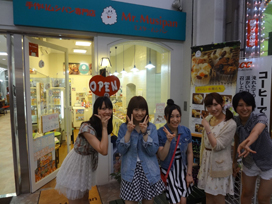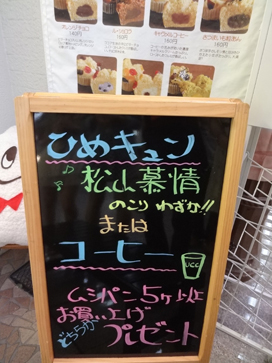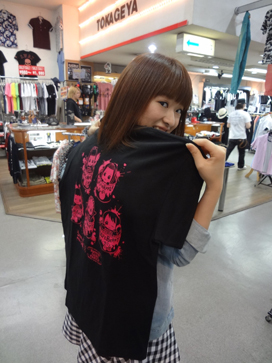 This is what Kato Shintaro, representative director of clothing store TOKAGEYA and board chairman of the Matsuyama Gintengai Promotion Association had to say about Himekyun and their work with the shopping arcade.

"We see Himekyun develop as a group, so it's like everyone is watching and supporting their own daughters. We are where we are now because of their efforts, I believe. Their hard work and sincerity in what they do reached people. Even if Himekyun takes over the entire shopping arcade, the people have grown accustomed to them and their presence in the town is now completely natural."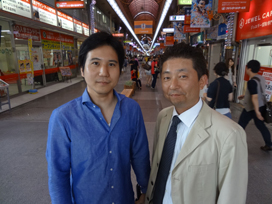 Gintengai representatives Kato-san and Toudou-san.
Idols loved not only by their hometowns, but Japan and the rest of the world. That would be the ideal situation for Japan, and it's also Himekyun's hopes for the future from here on as well.

"We're happy that fans come from all over Japan to see them and visit Gintengai as well. It's obvious that the number of people coming through Gintengai has increased."

What about the shopping mall and its connection with the international community?
"Ehime is well known for mikan and traditional arts and crafts, but I think we have a lot more that we can offer to the wider Asian community. I would love to see both Gintengai and Himekyun take on the international scene together at the same time. There are plans for an internationally focused website using Himekyun as the poster girls currently in the works."
Another like Kato-san who has continued to support Himekyun is the managing director of the local dry-goods store and salt merchant, Toudou Koji, who had this to say.
"The growth and popularity of Himekyun far exceeded any of our expectations. I'll continue to support them both online and in real life so that Gintengai and Himekyun can grow even bigger."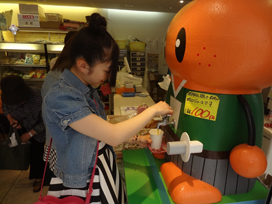 It seems the rumors that orange juice flows from the faucets in Ehime were true.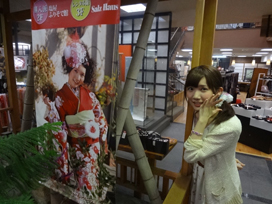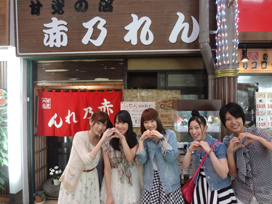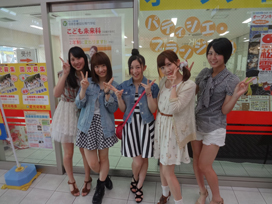 Idol popularity can be just like a snowball on a hill – it picks up speed and just keeps getting bigger. When that happens one difficult task for Himekyun and the related parties will be determine how they can expand their activities to the rest of Japan and international community and still manage to uphold good relations with the people that supported them to get them this far. But after speaking with these girls and seeing how much they love their hometown and how earnest they are in their activities, I feel like this group is going to be just fine. Good luck, Hime Kyun Fruit Can! Set a new precedent for the future of Japan.
A new article every Wednesday!
Next time: Live in Paris! C-ute's first performance overseas.

Columnist: Sakurai Takamasa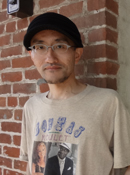 Contents Media Producer, author, journalist, managing director of Contents Street Inc. Chief Editor of iPhone magazine "Tokyo Kawaii Magazine" (ASCII Media Works), World Cosplay Summit Executive Advisor, Chief Researcher at Kodansha/Kodansha BC China Management Laboratory.
Cultural diplomat producing events in 103 cities in 24 countries. Books include "Galapagos-ka no susume"(Kodansha), "'Suteru' de shigoto wa umakuiku"(Diamond-sha), "Nihon wa anime de saiko suru
"(ASCII Shinsho), "Sekai no kawaii kakumei " (PHP Shinsho), and "Anime bunka gaiko "(Chikuma Shinsho). Writes regular columns in the weekly magazine "ASCII" and Yomiuri Shimbun.

●twitter http://twitter.com/sakuraitakamasa/
PRESENTS
All the info. on asianbeat's present campaign!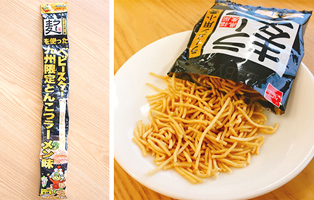 * Win a packet of "Ramugi Baby-Star (Kyushu limited edition tonkotsu ramen flavor)"!
[Details] Click
HERE
!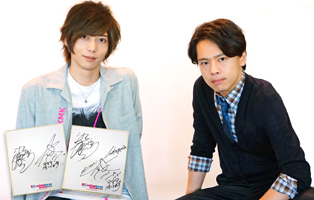 *Win a card signed by Akinori Nakagawa & Toshiyuki Someya!
[Details] Click
HERE
!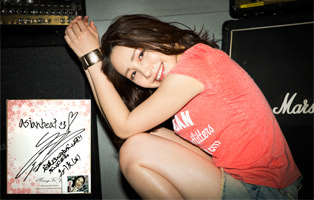 * Win a card and a cheki (photo) autographed by You Kikkawa!
[Details] Click
HERE
!