[JAPAN! JAPAN! JAPAN!] #100 Local Idol Concert, Local Landmarks and Local Food – A New Way to Sightsee in Japan
Everyone then returned to Fukuoka city. "I'm starting to feel a bit hungry~" In Fukuoka, tonkotsu (pork bone broth) ramen is a must. There are so many different types of ramen in Japan and whenever I see how popular the instant ramen corner is at anime events overseas, I always think to myself how great it would be if these people could actually come to Japan and try the popular ramen in the various regions for themselves. After filling up on tonkotsu ramen, our next stop was the Fukuoka Castle ruins. Unfortunately, the castle itself is no longer there, but the site is being maintained and has been turned into a public park. The stone wall is still the original.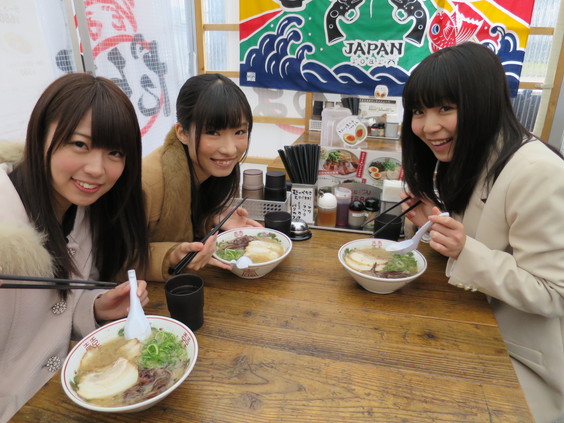 Nothing says Fukuoka better than Tonkotsu ramen.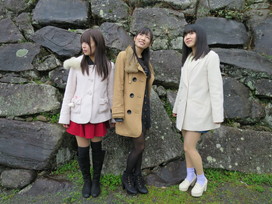 Fukuoka Castle ruins.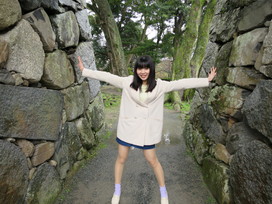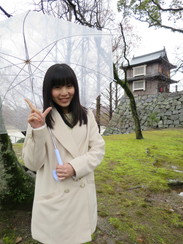 Yoshikawa Chiaki.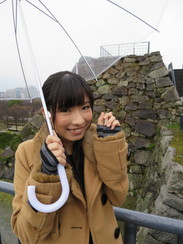 Kishida Mayu.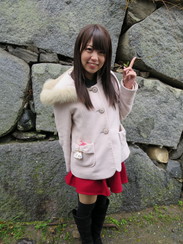 Momosaki Mayu.
Aside from the manga and anime related goods that are sold at anime events overseas, one of the most popular items is the imitation katana (Japanese sword). It seems that samurai are popular no matter what generation. We don't have idol groups in my country like they do in Japan. This is what I hear young Japanese idol group fans overseas often say. But what I would like all those fans to pay more attention to is local idols. Up until now, Japanese entertainment has been largely confined to Tokyo. But it's not like Tokyo is the only place in Japan where you can find girls with idol potential.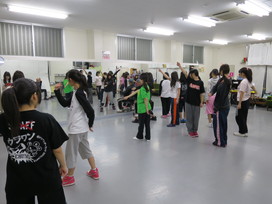 LinQ rehearsals.
""You can be an idol in Fukuoka (without going to Tokyo)," was the main reason I decided to audition for LinQ." This is what all the LinQ members say. These girls love Fukuoka and they stand by the place where they grew up. If there are girls who dream of moving to Tokyo, there are those who want to commit themselves to their hometown, too. I think it's a good thing to have both. Local idols provide new light for Japan's entertainment industry. Currently, LinQ garners nationwide popularity and you can see them perform live in Tokyo and in regions all over Japan. I would love nothing more, though, than for people in Japan and overseas to see them, at least once, perform in Fukuoka. There are so many things that you can only see because you saw them in their local origin. You can walk the city streets, try locally grown produce and eat local dishes. It's one of the best ways to enjoy and get a feel for the diverse nature of Japan. There are countless local idol groups active throughout the country. I guess you could say it's a testament to all the menu choices and possibilities available when you travel to Japan.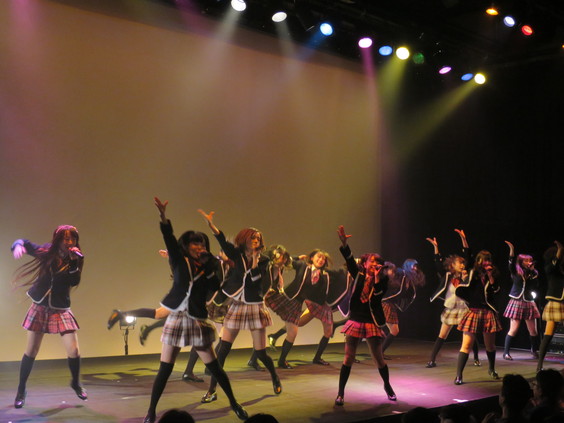 One of LinQ's regularly-scheduled performances. On this day, 15 of the 32 members performed.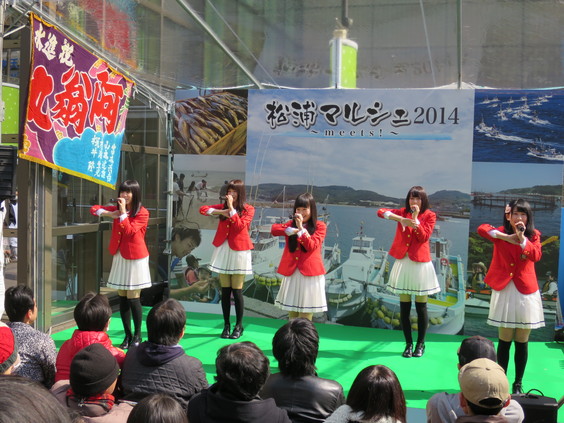 Yoshikawa Chiaki and five other members in the Matsuura city (Nagasaki) promotional campaign held in Fukuoka.
A new article every Wednesday!
Next time: My first guest appearance in three years. Report on Italy's biggest Japanese pop culture event, Romics.
Related articles to "LinQ"
J Pop Culture Observations
- Back Number

Columnist: Sakurai Takamasa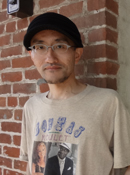 Contents Media Producer, author, journalist, managing director of Contents Street Inc. Chief Editor of iPhone magazine "Tokyo Kawaii Magazine" (ASCII Media Works), World Cosplay Summit Executive Advisor, Chief Researcher at Kodansha/Kodansha BC China Management Laboratory.
Cultural diplomat producing events in 103 cities in 24 countries. Books include "Galapagos-ka no susume"(Kodansha), "'Suteru' de shigoto wa umakuiku"(Diamond-sha), "Nihon wa anime de saiko suru
"(ASCII Shinsho), "Sekai no kawaii kakumei " (PHP Shinsho), and "Anime bunka gaiko "(Chikuma Shinsho). Writes regular columns in the weekly magazine "ASCII" and Yomiuri Shimbun.

●twitter http://twitter.com/sakuraitakamasa/