[J-Pop Culture Observations]#1 First Installment: Globetrotting with Overwhelmingly Popular Visual-kei Rock Band, Antic Cafe

#1 First Installment: Globetrotting with Overwhelmingly Popular Visual-kei Rock Band, Antic Cafe
Since December 2007, I have been advocating, and practicing for myself, a pop-cultural form of cultural diplomacy using aspects of Japanese anime and fashion. I have visited over 65 cities in 20 different countries (as of March 2010), giving lectures, screening anime and organizing fashion shows.

My journeys thus far have primarily been in relation to my publications: "Anime Bunka Gaiko" (Chikuma Shincho), "Sekai Kawaii Kakumei" (PHP Shincho), "Nihon ha Anime de Saikyo suru" (Asuki Shincho), "Garapagos-ka no Susume" (Koudansha), "'Suteru' de Shigoto ha Umakuiku" (Diamond-sha).

When I first began advocating "anime cultural diplomacy" my overseas travels were predominately solo journeys. The interesting thing that I discovered on these journeys was just how much Japan was adored by the world through the vehicle that is anime. The world waits for Japan in great anticipation!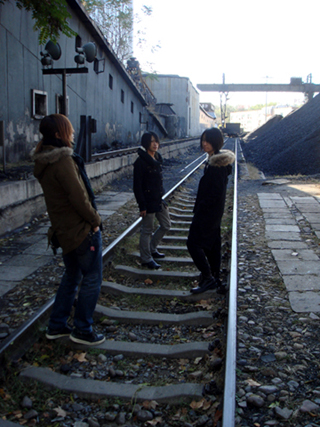 In Beijing. From left: Yuki, Kanon, Teruki.
Just like Luffy's travels in "One Piece," in which his circle of friends grows one by one along the way, so too did the number of my companions over the course of my journeys. An example being the frequent overseas visits I made in 2010 with artists of a Japanese visual kei rock band. That band of course being, Antic Cafe (or, An Cafe, as they are commonly known).
It was in 2009, when I was producing and touring the world with the Ministry of Foreign Affairs' "Kawaii ambassadors," that I discovered just how popular An Cafe really is. In Brazil, Japanese visual kei rock bands are extremely popular, to the extent that if an An Cafe member was to just murmur an "a," screams of "Kyaa! An Cafe!!!" would resonate through the meeting hall.
I travelled around with An Cafe bassist (and hard-core otaku), Kanon, to the Japan Expo in Paris, Otakon in Baltimore and the New York Anime Festival in New York. My role being Kanon's servant! No matter which convention it was, each time we were met by hundreds of predominately female fans, referred to as "Cafekko."
The time of the Japanese otaku has finally come! That's how it was being broadcast by one of the overseas radio stations.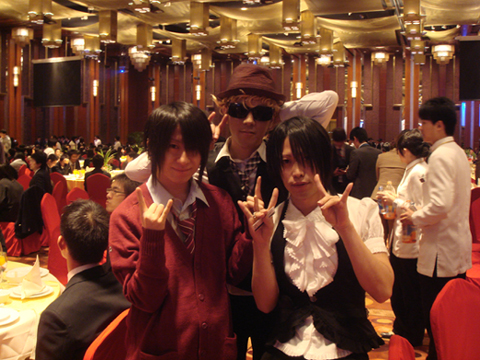 All 800 members of the troops visiting China gathered at the welcome ceremony.
Straight after this we were surrounded by a swarm of high school "Cafekko" astounded
by the presence of An Cafe.
In November, Kanon, Teruki and Yuki of An Cafe took part in a "pop-culture troop": a group that visited China as a part of a Sino-Japanese youth exchange project which I was leading. Popular visual kei rock artists on a state project!? The unique combination of these elements became the kick-off report for my new serialization, "J Pop Culture (Japanese popular culture) Observations" which finally began this week.
Next week: Proving their popularity in China - my exclusive on the An Cafe members' tour with the pop-culture troop!
Sakurai Takamasa - at the forefront of bringing Japan's kawaii culture to the world.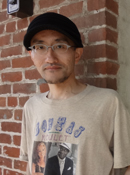 Contents Media Producer, author, journalist, managing director of Contents Street Inc. Chief Editor of iPhone magazine "Tokyo Kawaii Magazine" (ASCII Media Works), World Cosplay Summit Executive Advisor, Chief Researcher at Kodansha/Kodansha BC China Management Laboratory.
Cultural diplomat producing events in over 100 cities in 23 countries (as of July 1st, 2012). Books include "Galapagos-ka no susume" (Kodansha), "'Suteru' de shigoto wa umakuiku" (Diamond-sha), "Nihon wa anime de saiko suru
" (ASCII Shinsho), "Sekai no kawaii kakumei " (PHP Shinsho), and "Anime bunka gaiko " (Chikuma Shinsho). Writes regular columns in the weekly magazine "ASCII" and Yomiuri Shimbun.

●twitter http://twitter.com/sakuraitakamasa/

PRESENTS
All the info. on asianbeat's present campaign!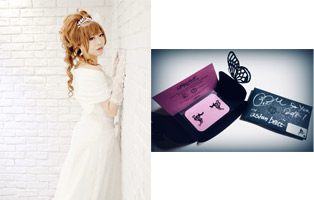 * Win paper eyelashes! The package is signed by Milktee-nu Tiara!
[Details] Click
HERE
!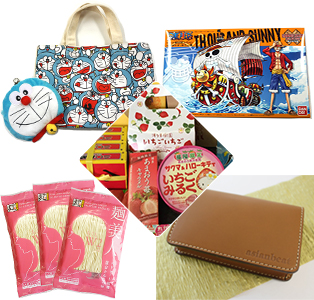 * Reader Survey: We're giving away great prizes to SIX lucky people!
[Details] Click
HERE
!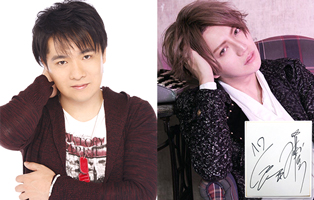 * Win a card signed by Takahiro Mizushima & A9 Shou!
[Details] Click
HERE
!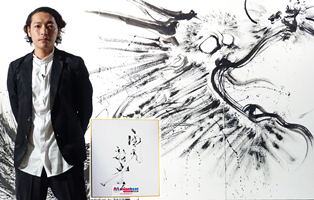 * Win a card signed by sumi-e artist Yu-ki Nishimoto!
[Details] Click
HERE
!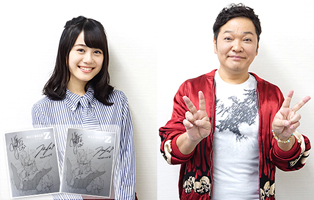 * Win a "Theatrical Version: MAZINGER Z / INFINITY" press sheet signed by Kappei Yamaguchi and Miku Ito!
[Details] Click
HERE
!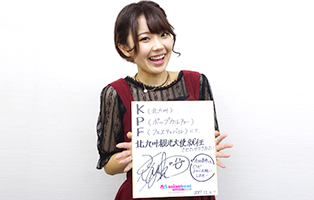 * Win a card signed by Yuuki Takada!
[Details] Click
HERE
!