#31 Northern China's Huge Anime Fair – the Changchung International Anime Festival!
I doubt there would be a weekend in the year when there isn't a cosplay event of some kind happening somewhere in the world. Last week I reported on the World Cosplay Summit that's held in Nagoya each year and I've reported on the preliminary rounds that are held all over the world for that particular event in the past, but in the four years I've been travelling around the world promoting Japanese pop culture, the country that has really stood out for me as a cosplaying powerhouse is China.

In June this year I was invited to attend the Changchung International Anime Festival in Jilin, northern China. I've been to other parts of northern China before – to Shenyang and Dalian in the Liaoning province to meet with members of university cosplay clubs, but this was my first time to Changchun. And whenever I see the word "international" listed in the title of anime fairs in China, chances are it's going to be good.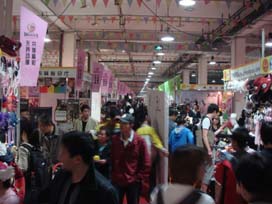 There were 10s of 1000s in attendance at the Changchung International Anime Festival.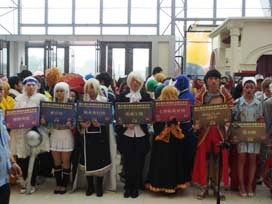 Opening ceremony. A great many cosplay clubs were lined up with placards.
The opening ceremony. One thing that surprised me was seeing a whole group of cosplayers lined up in rows, holding placards in front of the stage where a city official was giving his address for the opening ceremony. It's something you would most likely never see in Japan. One of the characteristics of cosplay in China is that it's fairly mainstream to do performances in large groups. It's not just about dressing up and taking photos, but dancing and acting as well. There are numerous university cosplay clubs and circles and the members of these clubs all practice fervently to participate in cosplay events and competitions that are held regularly all over the country. And you'll often find that a lot of these events pay big prize money to the winners. I guess that alone is probably enough to peak people's interest. The most popular cosplayers even hold their own autograph signing sessions and I've witnessed for myself the massive crowds that these special events can draw.
At the Changchung International Anime Festival they were holding a northern China qualifying round for an upcoming national cosplay competition.

The atmosphere at the event hall where they were holding the qualifying round was a buzz with excitement –people shrieking and squealing with joy everywhere. It may seem obvious but Japanese language has somewhat of a role to play when it comes to cosplay (as most of the characters cosplayed are those of Japanese origin) but here in Changchung, from amongst all the visitors, I was clearly the only Japanese in attendance. It's almost like there's a second Japan that exists completely unbeknownst to the people of the original Japan.

Two of the entrants in the competition were also members of two different cosplay clubs who held a welcome event for me in one of the classrooms at Jilin media academy the day before. Upon entering the event hall I realized they were playing Hatsune Miku's "Melt." The most frequently cosplayed characters I see when I go to these kind of overseas anime events are those of the Vocaloid series, Hatsune Miku in particular, but when I go overseas and hear, from among all the songs out there in the world, one of Miku's songs playing I'm simply filled with emotion.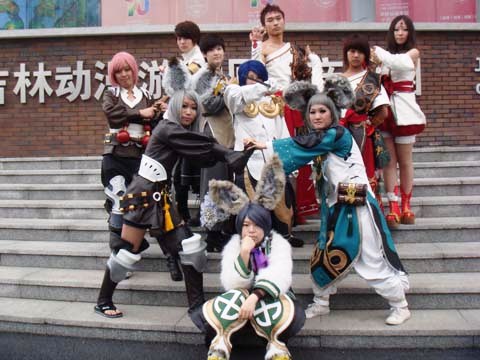 Cosplay club in China. This particular club has a good winning history at competitions.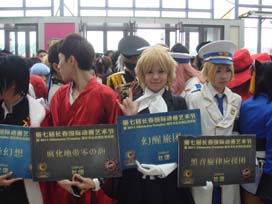 Some of the cosplayer girls who greeted me at the Jilin media school the day before the event.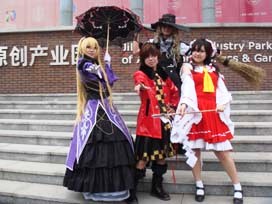 I got to meet so many cosplayers in Changchung.
When I go to these events I always think, there must be something I can do with these people to make the world an even brighter place.
It may just be cosplay but by dressing up and expressing the anime/manga works you like you're also expressing your own values. Young people all over the world have established a mutual love of anime/manga and have already laid the groundwork for a way in which to express and exchange their respective values with each other. All the foundations are there; all that's left is to sit back and watch it grow.

Since beginning my work in anime culture diplomacy I have come to feel much closer to people throughout the world and now feel a strong hope for the future. Something I probably didn't even consider 5 years ago.

Japan needs to get connected with the rest of the world. In order to do that Japanese people need to get out there and experience the world for themselves. I can't help but feel that's what young people overseas are trying to tell us through their fervor for cosplay.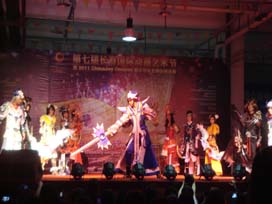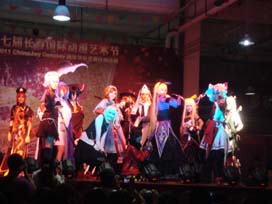 Cosplay clubs competing with each other at the cosplay competition.
Out Every Wednesday!
Next time: Former Morning Musume member Linlin and Japanese idol, Akari Saho join forces in Harbin! Event report!

Columnist: Sakurai Takamasa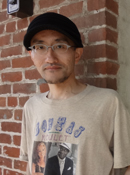 Contents Media Producer, author, journalist, managing director of Contents Street Inc. Chief Editor of iPhone magazine "Tokyo Kawaii Magazine" (ASCII Media Works), World Cosplay Summit Executive Advisor, Chief Researcher at Kodansha/Kodansha BC China Management Laboratory.
Cultural diplomat producing events in over 100 cities in 23 countries (as of July 1st, 2012). Books include "Galapagos-ka no susume" (Kodansha), "'Suteru' de shigoto wa umakuiku" (Diamond-sha), "Nihon wa anime de saiko suru
" (ASCII Shinsho), "Sekai no kawaii kakumei " (PHP Shinsho), and "Anime bunka gaiko " (Chikuma Shinsho). Writes regular columns in the weekly magazine "ASCII" and Yomiuri Shimbun.

●twitter http://twitter.com/sakuraitakamasa/

PRESENTS
All the info. on asianbeat's present campaign!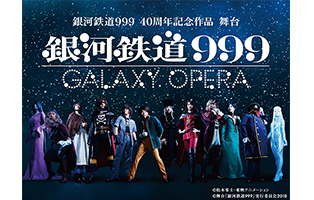 * Win 2 pairs of tickets to the play "Ginga Tetsudo 999" -GALAXY OPERA- Kitakyushu Performance!
[Details] Click
HERE
!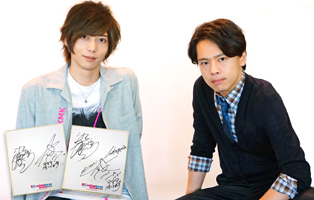 *Win a card signed by Akinori Nakagawa & Toshiyuki Someya!
[Details] Click
HERE
!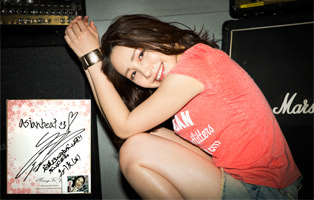 * Win a card and a cheki (photo) autographed by You Kikkawa!
[Details] Click
HERE
!