#30 World Cosplay Summit 2011!
Nagoya's annual World Cosplay Summit (WCS) was this year held on August 6 – 7, 2011.
This year representatives from 17 countries: America, Italy, Australia, Holland, South Korea, Singapore, Spain, Thailand, China, Denmark, Germany, Japan, Finland, Brazil, France, Malaysia and Mexico took part in the event.

There is perhaps no greater gap in understanding between Japan and the rest of the world than when it comes to cosplay. At least that's what I feel whenever I go overseas. But over theses two days in Nagoya this gap ceases to exist. Seeing cosplayers casually strolling around the Nagoya shopping districts of Oosu and Sakae was just like what you'd find at Salon Del Manga's Barcelona, OTAKON's Baltimore or COMICUP's Shanghai.
People the world over recognize Japan as being the home of cosplay, as the characters most cosplayed are those coming from Japanese anime and Japanese games, but most Japanese people would be unaware of this. You could even say that cosplay is the epitome of the difference in understanding between Japan and the rest of the world when it comes to Japanese pop culture.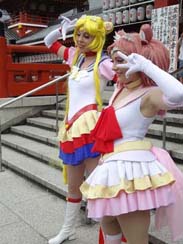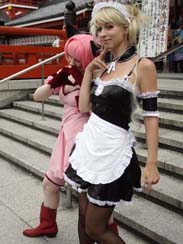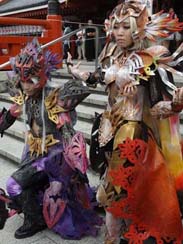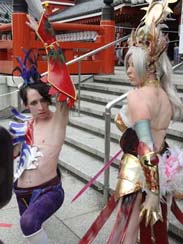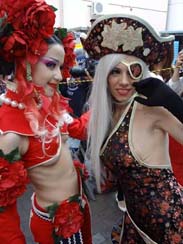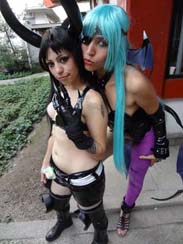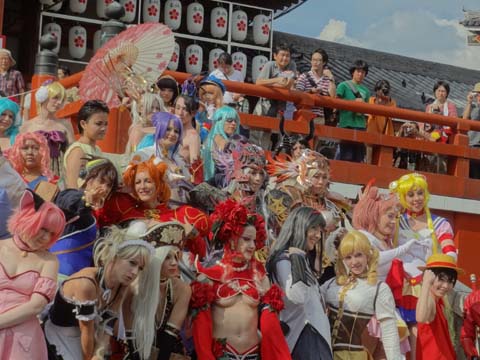 The unveiling of the representatives in Oosukanon, followed by the street parade.
One of the objectives of this column is to increase people's understanding of how people the world over have come to embrace Japan through their love of Japanese pop culture.
First of all, just look at the gallant figures of the WCS cosplayers hailing from different countries all over the world. These photos were taken at the Oosu (Nagoya) cosplay parade, held the day before the day of the Summit. Watching on as a whole group of Japanese cosplayers trailed the representatives from each of the participating countries was a real sight to see.
To make it through the tough qualifying rounds and come this far in the competition the chosen representatives can certainly be regarded as elites. I witnessed the fierce battle for myself as a member of the judging panel for the Italian, Spanish, and Mexican qualifying rounds, so I know how they must feel when they finally made it to Nagoya. It had been 9 months since I saw the team from Spain burst into tears on stage after the announcement of their qualification.

From amongst the representatives this year the ones handpicked by yours truly were the teams from Spain and Mexico. Reuniting with them again was a joyous moment. I got a photo together with the Spanish team, who in real life are actual husband and wife, and yet for some reason I was the one told to hold up the wife's leg!

The following day was the day of the championship. The winners, for the third time, were Brazil. Second place went to Italy, and third to China. It may have been the third win for Brazil but it was the second win for this particular team, proving they truly are a force to be reckoned with.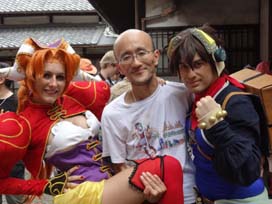 Memorial snap with the representatives from Spain. I was one of judges for the Spanish and Mexican qualifying round.
The passion for cosplay amongst these three podium placing countries in particular though, is intense. When talking casually about cosplay with the Foreign Affairs Committee chairman at the National Diet in Brazil, I was suddenly dragged into one of the rooms that was already in the middle of discussions and asked to voice my opinion on the matter. At the WCS qualifying round in Italy, 6000 audience members were forced to wait for an extensive period of time while the judging panel deliberated about which team would be best suited to represent the country in Nagoya. And in China, I saw several cosplay teams lined up with placards waiting for a city official to give a speech at the opening of a large scale anime fair – it looked just like the opening ceremony of Japan's national high school baseball tournament, Koshien.
When I see the results each year I'm reminded why these winning countries are such regular podium placers.

I think all Japanese people, not just those living in Nagoya, should visit the World Cosplay Summit at least once. It is one of Japan's symbolic events after all.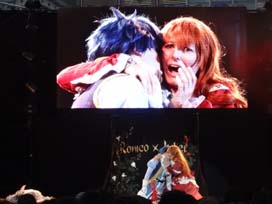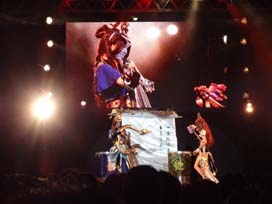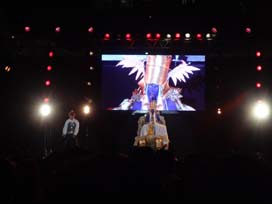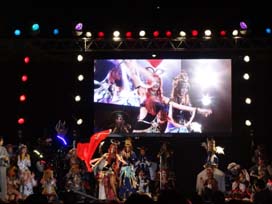 17 countries battle it out for the championship.Spectators watched on in awe of their fine performances.
Out Every Wednesday!
Next time: Northern China's huge anime fair – Changchung International Art Festival!

Columnist: Sakurai Takamasa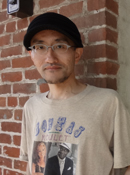 Contents Media Producer, author, journalist, managing director of Contents Street Inc. Chief Editor of iPhone magazine "Tokyo Kawaii Magazine" (ASCII Media Works), World Cosplay Summit Executive Advisor, Chief Researcher at Kodansha/Kodansha BC China Management Laboratory.
Cultural diplomat producing events in over 100 cities in 23 countries (as of July 1st, 2012). Books include "Galapagos-ka no susume" (Kodansha), "'Suteru' de shigoto wa umakuiku" (Diamond-sha), "Nihon wa anime de saiko suru
" (ASCII Shinsho), "Sekai no kawaii kakumei " (PHP Shinsho), and "Anime bunka gaiko " (Chikuma Shinsho). Writes regular columns in the weekly magazine "ASCII" and Yomiuri Shimbun.

●twitter http://twitter.com/sakuraitakamasa/

PRESENTS
All the info. on asianbeat's present campaign!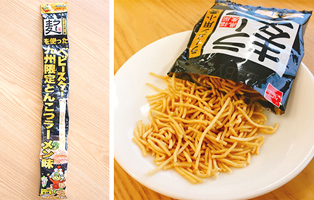 * Win a packet of "Ramugi Baby-Star (Kyushu limited edition tonkotsu ramen flavor)"!
[Details] Click
HERE
!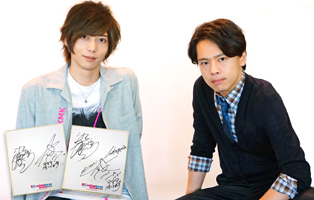 *Win a card signed by Akinori Nakagawa & Toshiyuki Someya!
[Details] Click
HERE
!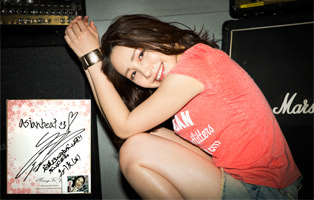 * Win a card and a cheki (photo) autographed by You Kikkawa!
[Details] Click
HERE
!