#29 OTAKON: Chock-full of Japan!
"Which overseas J-culture event would you recommend I go and see?"
This is one of the questions I've been asked most frequently in the past 4 years I've been involved with cultural diplomacy.
If you disregard the timing of the event and your budget then the answer to this question is don't worry about which country or which city you go to, the sooner you get there the better. However, if I had to recommend a particular event I really can't go past Baltimore's OTAKON in late July.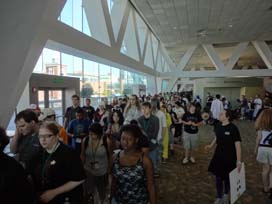 Lining up to get inside the sales booth area.
OTAKON, now in its 18th year this year (2011) has grown to become one of the world's most established anime events.
When it was first established in 1994 OTAKON attracted a mere 350 guests. It now boasts 32,000 visitors and 700 volunteer staff, and over the 3 days, brings in 1.5 million dollars into the local economy.

OTAKON might not seem so big when you compare it to events like the Paris Japan-Expo or Rome's ROMICS which attract visitors upwards of 100,000 each year, but in America you have Japanese pop-culture events being held just about every week during the spring-autumn period, so the fact that an event can draw such a crowd from amongst such an array of similar events is quite impressive.
One of the main reasons I recommend OTAKON to people is because it covers just about all the things worth experiencing at an overseas J-culture event.
Special guest line-up from Japan, anime screenings, cosplayers galore, an array of sales booths, autograph signing sessions, live performances, DJ performances, Kawaii culture…OTAKON has it all.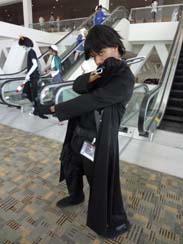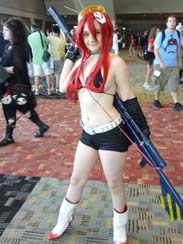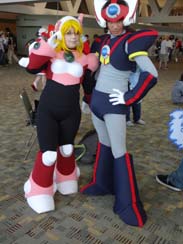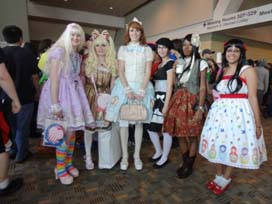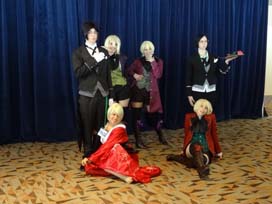 For the past two years (this year and last) the number of cosplayers at the event have been somewhere around the 80% mark. Cosplay specific events aside, the only other event that can compare to the number of cosplayers at OTAKON that I'm aware of is the 'dojin' comic event held in Shanghai, COMICUP. But a large percentage of the cosplayers at COMICUP are cosplayers of characters from Chinese on-line games, so if we were to limit it to Japanese anime character than OTAKON would win hands down. The most cosplayed character at this year's OTAKON was "Black Butler," if I recall.
This year they also held the BABY, THE STARS SHINE BRIGHT fashion show, and the number of Lolitas had seemed to increase from the previous year. The level of permeation of Kawaii culture here is now about that of Paris.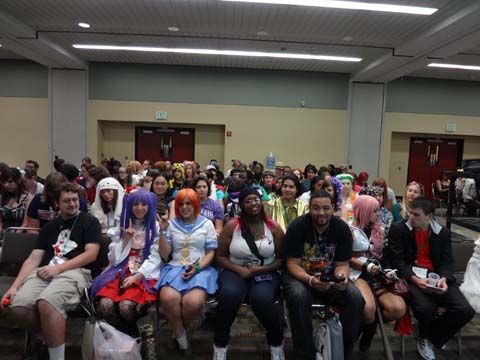 The audience for the panel talk by yours truly. I recognized a number of members who also came to hear me speak in previous years.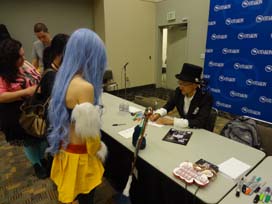 My autograph session.
On the anime side of things the screening of "Fullmetal Alchemist: The Sacred Star of Milos" was the main event and drew an audience of around three to four thousand! "There are no more seats!!" the staff screamed out outside the viewing hall. Shrieks of joy emitted from the audience as Edward, Roy Mustang, and Armstrong first appeared on screen – another characteristic of American festivals perhaps.
Even for my panel discussion, about 300 people came to listen, and was also extremely grateful to receive such a line up of people waiting for an autograph at my solo-autograph session; a first for me in the States.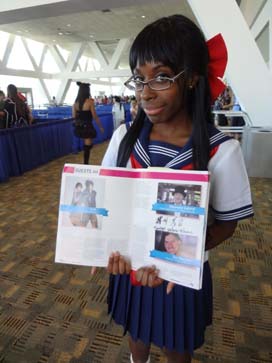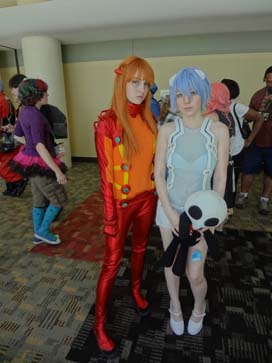 Of course the attendees aren't limited to those living in Baltimore either; many of the guests come from surrounding areas like New York, Washington and Philadelphia. I was also extremely pleased to hear that incidents of theft and such have decreased rapidly at OTAKON.

This is such a great event and to those out there who just write it off as an event solely for the geeks and hardcore fanboys, you really are doing yourself a disfavor.
If you do make it to one of these kinds of events though, the most important thing to remember is to simply have fun.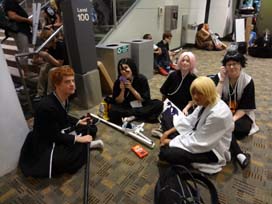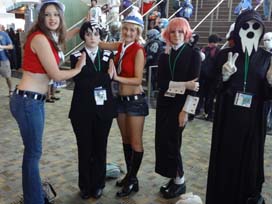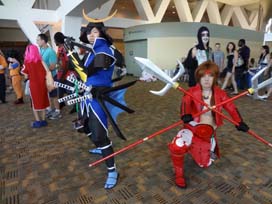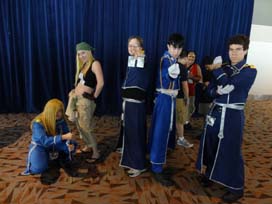 Cosplayers account for an impressive 80% of the attendees!
Out Every Wednesday!
Next time: August 2011 –World Cosplay Summit report! Emotional reunions with the cosplayers I met at the international qualifying rounds!

Columnist: Sakurai Takamasa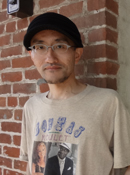 Contents Media Producer, author, journalist, managing director of Contents Street Inc. Chief Editor of iPhone magazine "Tokyo Kawaii Magazine" (ASCII Media Works), World Cosplay Summit Executive Advisor, Chief Researcher at Kodansha/Kodansha BC China Management Laboratory.
Cultural diplomat producing events in over 100 cities in 23 countries (as of July 1st, 2012). Books include "Galapagos-ka no susume" (Kodansha), "'Suteru' de shigoto wa umakuiku" (Diamond-sha), "Nihon wa anime de saiko suru
" (ASCII Shinsho), "Sekai no kawaii kakumei " (PHP Shinsho), and "Anime bunka gaiko " (Chikuma Shinsho). Writes regular columns in the weekly magazine "ASCII" and Yomiuri Shimbun.

●twitter http://twitter.com/sakuraitakamasa/

PRESENTS
All the info. on asianbeat's present campaign!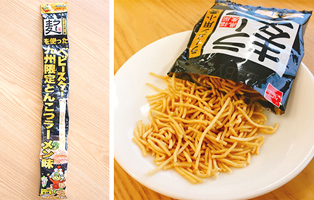 * Win a packet of "Ramugi Baby-Star (Kyushu limited edition tonkotsu ramen flavor)"!
[Details] Click
HERE
!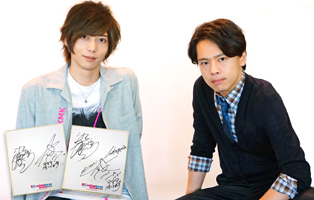 *Win a card signed by Akinori Nakagawa & Toshiyuki Someya!
[Details] Click
HERE
!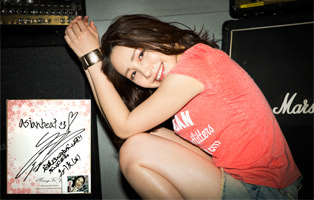 * Win a card and a cheki (photo) autographed by You Kikkawa!
[Details] Click
HERE
!