#48 Sayumi Michishige & Cinnamoroll #1 - Global Prospects of the Japanese Idol
If only we acknowledged the truly good things we make and collaborated with each other more on internationally focused projects.
That's how I began to feel once I started traveling the world to promote Japan through anime, fashion and various aspects of Japanese pop culture.
In the past four years that I've been involved in cultural diplomacy, I've regularly witnessed the rapid rise of the South Korean economy their various enterprises in countries all over the world.
I often get requests from girls who are just fanatical about Japanese pop culture to do reports on their rooms. Sure enough, their clothes, CDs, magazines, and various other general merchandise are all Japanese, but more often than not, their electrical products like cell phones, TVs and computers are all made in Korea. Even throughout all my travels in the past four years and the countless number of hotels that I've stayed at, not once have I seen a Japanese brand TV in any of the hotel rooms.

Behind the international advancement of Korean enterprise is the popularity of K POP and various Korean TV and movie personalities. They're very popular in Japan but their popularity in some other countries overseas in just incredible. From a young age younger generations of people are looking up to and adoring these Korean stars and in turn developing positive opinions about Korean companies and products, which ultimately, will only lead to further successes for South Korea in international markets in the future.
In my frequent visits to China through my work I've asked young people there why K POP is as popular as it is and the most common response I received was "It's because they come." Sure enough, it makes sense that the more an artist performs concerts, attends events and appears on television in your country, the more you're likely to develop a familiarity with them.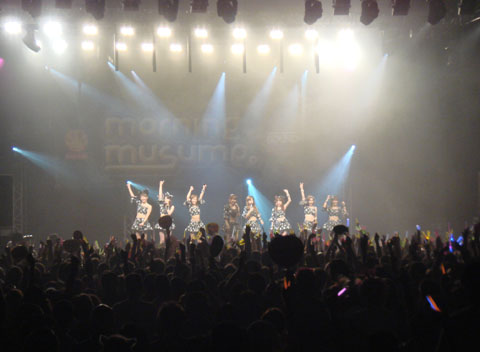 Morning Musume live in Paris with over 4000 in attendance.
It's not just up to the idols to establish a name for themselves overseas.
I've spoken about this before at lectures and meetings with officials of government departments and various companies and businessmen not in the entertainment industry, and I've also written about this in previous articles here and in various other media.
But then in July 2010 came the Morning Musume concert in Paris. Tickets to the show were around 30 Euros, which isn't exactly cheap. Nevertheless, 4000 French fans turned up for the performance and the only thing that surprised me more than the turn out was the quality of the performance. I've been to numerous concerts, from Girls' Generation to American rock bands, but this particular concert was a cut above.
Since that day I've attended their concerts almost religiously, and when I go I do my best to invite friends from outside of the music industry to go as well.
Some things just have to be seen to be understood. Once you see them perform I'm confident it's bound to lead to something more because that's the kind of power behind the performances of these girls.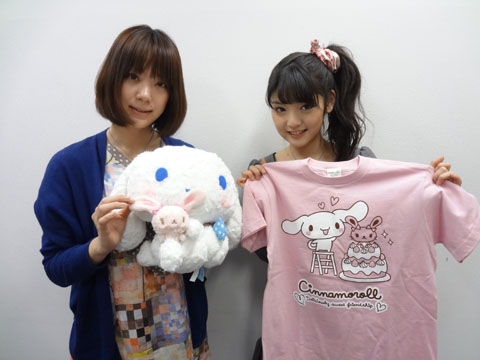 Sayumi with Cinnamoroll creator, Miyuki Okumura. Check back next week for more on their latest joint venture.
Another person who agrees with my views after seeing Morning Musume perform live is Sanrio designer and creator of the popular character "Cinnamoroll," Miyuki Okumura.

"I feel that Morning Musume are the epitome of 'idol' right now. They have the power to make people feel good and the energy they put into their live performances is just phenomenal"

Miyuki Okumura saw her first Morning Musume performance in January 2011 as part of a Hello! Project concert, and when I introduced her to the girls after the show, Sayumi Michishige in particular was rather excited.

"I'm a huge Cinnamoroll fan!" she exclaimed.

Their meeting was like witnessing a chemical reaction in its earliest stages.

"I've been a fan of Sanrio since I was little and I had all their merchandise. Before I knew it I was in love with Cinnamoroll."

Just what kind of venture did these two creators undertake together? Stay tuned until next week for my interview with both Miyuki and Sayumi when I reveal the collaboration project between Sayumi and Cinnamoroll.
Out Every Wednesday!
Next time: Sayumi Michishige and Cinnamoroll's collaboration project revealed!
Columnist: Sakurai Takamasa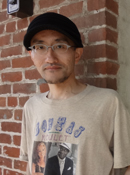 Contents Media Producer, author, journalist, managing director of Contents Street Inc. Chief Editor of iPhone magazine "Tokyo Kawaii Magazine" (ASCII Media Works), World Cosplay Summit Executive Advisor, Chief Researcher at Kodansha/Kodansha BC China Management Laboratory.
Cultural diplomat producing events in over 100 cities in 23 countries (as of July 1st, 2012). Books include "Galapagos-ka no susume" (Kodansha), "'Suteru' de shigoto wa umakuiku" (Diamond-sha), "Nihon wa anime de saiko suru
" (ASCII Shinsho), "Sekai no kawaii kakumei " (PHP Shinsho), and "Anime bunka gaiko " (Chikuma Shinsho). Writes regular columns in the weekly magazine "ASCII" and Yomiuri Shimbun.

●twitter http://twitter.com/sakuraitakamasa/

PRESENTS
All the info. on asianbeat's present campaign!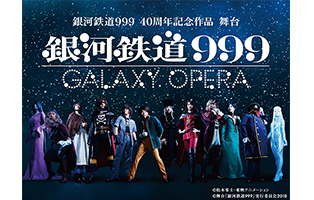 * Win 2 pairs of tickets to the play "Ginga Tetsudo 999" -GALAXY OPERA- Kitakyushu Performance!
[Details] Click
HERE
!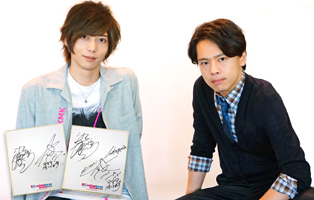 *Win a card signed by Akinori Nakagawa & Toshiyuki Someya!
[Details] Click
HERE
!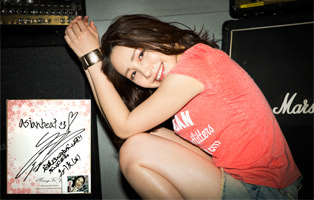 * Win a card and a cheki (photo) autographed by You Kikkawa!
[Details] Click
HERE
!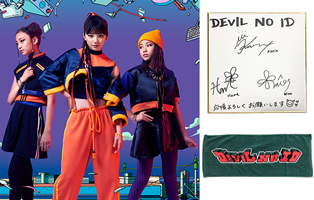 * Win a card or a towel autographed by DEVIL NO ID
[Details] Click
HERE
!