#50 Putting on a Fashion Show with the Super Cute Girls of Northern China
Every year I travel around to various countries and cities throughout the world promoting Japanese pop culture. I hold fond memories of each of the places I visit, but it's the events that take a particularly lengthy amount of planning and the people who are involved in the planning with me that leave really lasting impressions.
The "Kawaii Fashion Show" held in Harbin, in the Heilongjiang province of northern China in August 2011, was one such event. I've written about this particular fashion show on two previous occasions in my articles. The event came about from a promise made to me by Linlin after she left Morning Musume. She said she wanted to create an event that would help improve relations between China and Japan and she did just that – even taking part in the fashion show we put on together as a model herself as well. In case you missed them, here are the two articles on Linlin and her performance in Harbin:
#26 Former "Morning Musume" Member, Linlin, Returns to the Stage in Harbin!
#32 Linlin and Akari Saho team up for a performance in Harbin, China!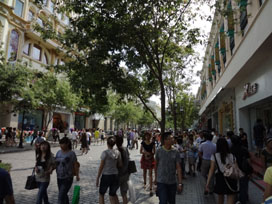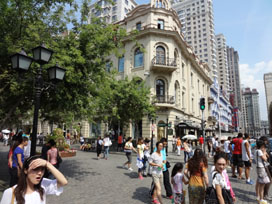 Even before the actual day, the fashion show starts at the auditions. My goal with fashion shows is always to create a place to give regular girls who want nothing more than to try on Japanese fashions, the chance to do exactly that. When they actually try on the clothes and parade them in front of people, they start to feel that they could wear them out in real life also.

I've written this many times before, but the world view of youth fashion is surprisingly conservative. That shouldn't stop you from wearing the clothes you want to wear though. Have the courage to wear what you want. It sounds like a small feat but if you look through fashion history you'll see just how such small feats can change the atmosphere of a city.

With that in mind we set about our task of selecting the models for the fashion show to be held over the next few days. The audition went for 1~2 hours and is a mentally draining process, but the girls we assembled and their enthusiasm for Japanese fashion made me forget all about any fatigue I was feeling.

In this edition of J Pop Culture Observations I really just wanted to show the readers some of the photos from this event and give everyone a taste of what these fashion shows we hold overseas are like.

Girls at the auditions. They all had their own unique looks and personalities.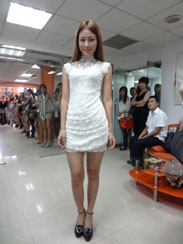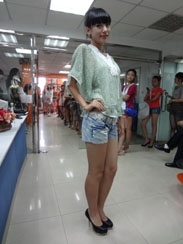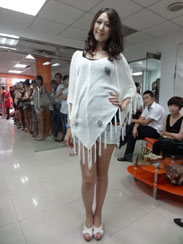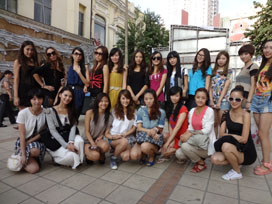 Show day. A photo with everyone before the show.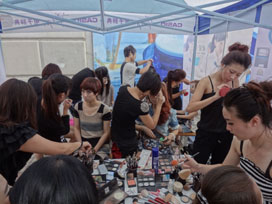 Getting make-up done is always a battle against the clock.
Seeing girls happy in their clothes is the best a producer can ask for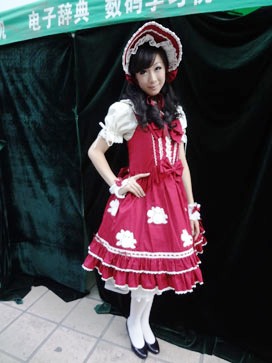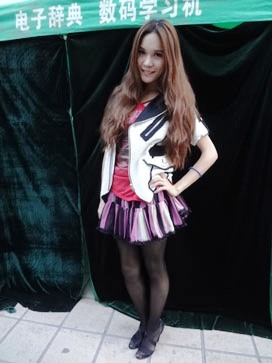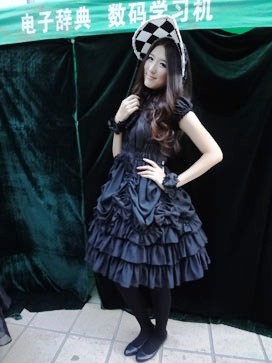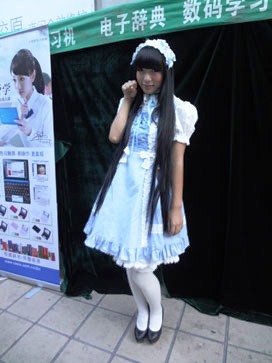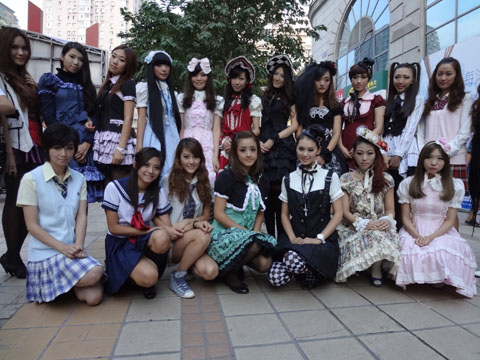 A photo with everyone after the show.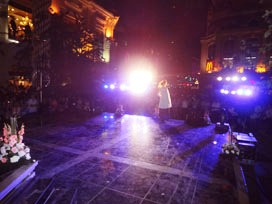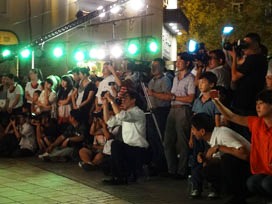 A night at the end of summer in Harbin. We had a good turn out and the crowd loved it.
Out Every Wednesday!
Next time: The kawaii lolita's of Hong Kong! Getting up close with the girls who love Japan.
Columnist: Sakurai Takamasa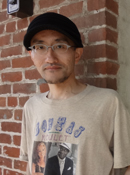 Contents Media Producer, author, journalist, managing director of Contents Street Inc. Chief Editor of iPhone magazine "Tokyo Kawaii Magazine" (ASCII Media Works), World Cosplay Summit Executive Advisor, Chief Researcher at Kodansha/Kodansha BC China Management Laboratory.
Cultural diplomat producing events in over 100 cities in 23 countries (as of July 1st, 2012). Books include "Galapagos-ka no susume" (Kodansha), "'Suteru' de shigoto wa umakuiku" (Diamond-sha), "Nihon wa anime de saiko suru
" (ASCII Shinsho), "Sekai no kawaii kakumei " (PHP Shinsho), and "Anime bunka gaiko " (Chikuma Shinsho). Writes regular columns in the weekly magazine "ASCII" and Yomiuri Shimbun.

●twitter http://twitter.com/sakuraitakamasa/

PRESENTS
All the info. on asianbeat's present campaign!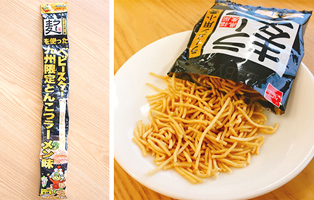 * Win a packet of "Ramugi Baby-Star (Kyushu limited edition tonkotsu ramen flavor)"!
[Details] Click
HERE
!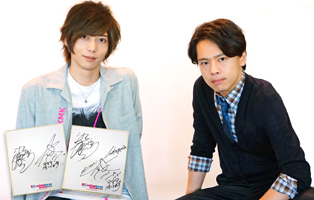 *Win a card signed by Akinori Nakagawa & Toshiyuki Someya!
[Details] Click
HERE
!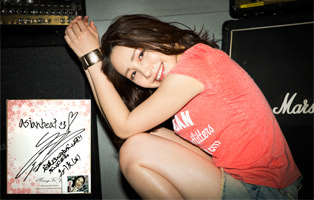 * Win a card and a cheki (photo) autographed by You Kikkawa!
[Details] Click
HERE
!