Fukuoka Asia Collection (FACo) 2014 asianbeat Editor's Report
For the 6th year in a row, FACo has outdone itself!
Fukuoka Asia Collection (FACo) was held at the Fukuoka International Center on March 23rd 2014. Especially among girls that are interested in fashion, FACo is an event that boasts a great deal of popularity, so I decided to take a look for myself this year. I arrived 15 minutes before opening (at 11:45 am) and the long lines in front of the Fukuoka International Center were astounding. In addition to this, a large number of TV and newspaper crews came to cover the event. It really drove home the fact that this event is the event to be at.
All the girls that came were not only very kawaii, they also had a great sense of fashion! We've uploaded snaps of some of these FACo girls, so please have a look♪
⇒
World Fashion Snap / Fukuoka FACo 2014
While admiring the FACo girls' fashion sense, upon entering the venue I couldn't help but notice how packed the place was. There were around 7,400 girls and all the tickets were sold out!
The event opened with Yuri Ebihara (a very famous fashion model) making an appearance on stage and the crowd went wild, shaking with excitement. With each consecutive famous model that hit the stage after, the crowds would cheer with delight. The way the models took to the runway was so beautiful and sophisticated. It was something you had to be there in person to appreciate because no amount of pictures or videos could capture just how spectacular their performance was.
With all the booths where you can try cosmetics and samples being handed out, everyone was very happy. When models were not on the stage, everyone was redirected to booths in which they could listen to the live talk shows the models were giving or participate in the large lottery!
Following the first act, the collaborative event between asianbeat and FACo, "Kawaii Ambassadors" made their way onto the stage for the second half of the show. A total of eight Kawaii Ambassadors walked the stage, including those from China, Thailand, Vietnam, and Taiwan. They all stepped onto the runway with big smiles and the crowd cheered and waved them on. The Kawaii Ambassadors walked up in down the stage in impressive style, so much so that it was impossible to think that this was their first time doing this. The worries any of the asianbeat staff may have had were imaginary at best.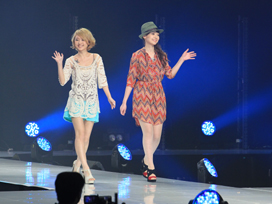 ●The Chinese Kawaii Ambassadors respond enthusiastically to the cheers.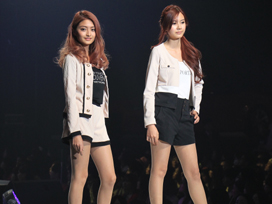 ●The Thai Kawaii Ambassadors show us their great style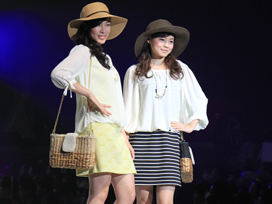 ●These large hats suit the Vietnamese Kawaii Ambassadors perfectly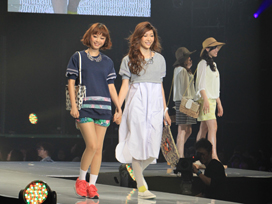 ●The Taiwanese Kawaii Ambassadors come onstage holding hands
Later in the event, Japanese reality TV program "TERRACE HOUSE" star, Tetsuya Sugaya appeared on stage. Sugaya introduced Kurumi Matsumoto as she made her way on stage as the winner of the "Cinderella Girl Contest", the FIVESTAR WEDDING and FACo's collaboration. When Sugaya presented Kurumi with a tiara the audience went so crazy!

FACo is like a girl's dream come true, with all the fashion favorites and ideas coming together in one place. To be in close proximity and meet all these famous people all at one event is a chance you almost never get. While this may have been the first time I've been to FACo, it certainly won't be my last! I regret the fact that I hadn't participated in such a sensational event until now but will definitely make an effort to be there next year, too!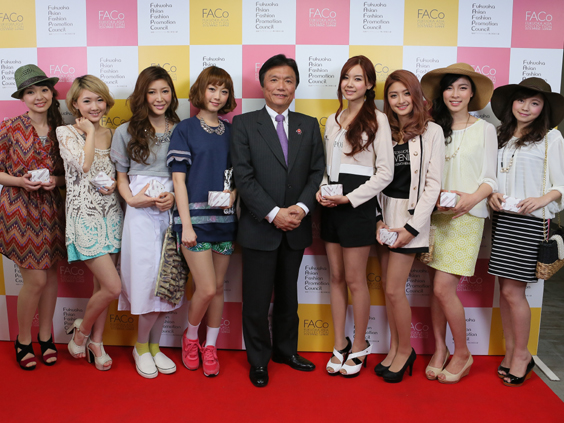 ●After the event the Kawaii Ambassadors get together to take a picture with the governor of Fukuoka, Hiroshi Ogawa.
PRESENTS
All the info. on asianbeat's present campaign!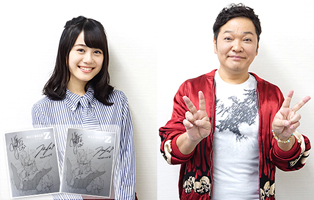 * Win a "Theatrical Version: MAZINGER Z / INFINITY" press sheet signed by Kappei Yamaguchi and Miku Ito!
[Details] Click
HERE
!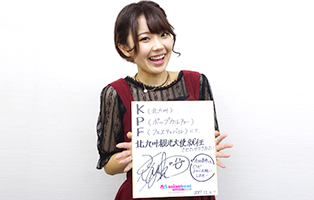 * Win a card signed by Yuuki Takada!
[Details] Click
HERE
!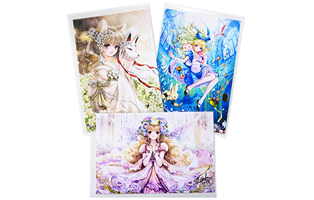 * Win a postcard signed by illustrator Shiitake!
[Details] Click
HERE
!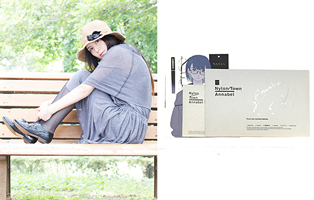 * Win a CD signed by Annabel!
[Details] Click
HERE
!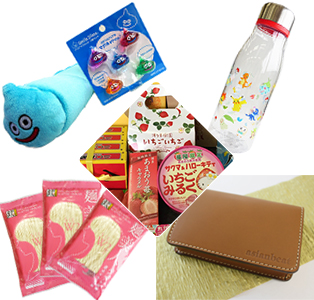 * Take Part in Our Reader Survey and Win a Really Great Prize!
[Details] Click
HERE
!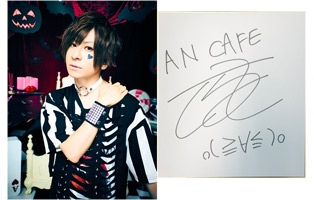 * Win a card signed by AN CAFE / Teruki!
[Details] Click
HERE
!